DOH: Test kits sufficient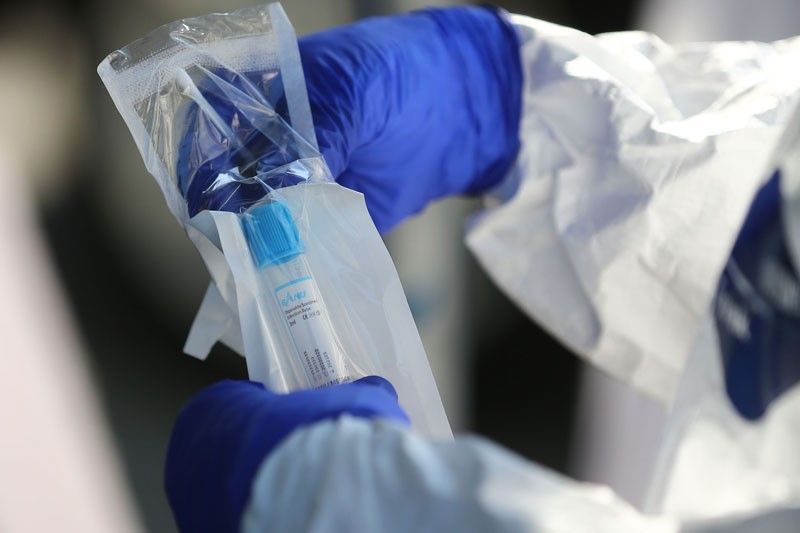 MANILA, Philippines — The Department of Health (DOH) yesterday assured the public that the country has sufficient supply of test kits to check people suspected of having the coronavirus disease 2019 (COVID-19).
"Let me just assure (the public) that our supply of testing kits is sufficient and enough for everybody," Health Undersecretary Maria Rosario Vergeire said during a DOH forum.
"What we are having problem with right now are the other logistics for the laboratories that we use together with the test kits like the reagents," Vergeire added.
The government is having difficulty sourcing reagents because of the high demand worldwide, according to the DOH official.
"It's very hard to source the reagents because there is international competition, but the testing kit, we have enough supply for our needs," she said.
Vergeire debunked speculations that the government is limiting the purchase of test kits to save money to buy vaccines when these finally become available.
She, however, said the DOH is not pushing to test everyone, but only those in critical condition, the vulnerable population and the symptomatic.
From the start of the government's response against COVID-19, the implementation of expanded testing has been progressive, starting initially with the critical and vulnerable population, according to Vergeire.
PhilHealth accused of overprice
Filipinos may lose some P8.3 billion in their contributions to the Philippine Health Insurance Corp. (PhilHealth), which apparently has been overpricing its COVID-19 testing package, Senate Minority Leader Franklin Drilon warned yesterday.
Drilon described PhilHealth's apparent overprice as "a criminal act."
"I'm alarmed by a potential overpricing of PhilHealth's testing packages and the overpricing's potential loss may reach over P8.3 billion. This is a major blow to us if this happens," Drilon said in an interview with Teleradyo.
The senator questioned Health Secretary Francisco Duque III during the Senate committee of the whole hearing on Tuesday about the overpriced COVID-19 test packages being paid by PhilHealth to hospitals and testing centers. Paolo Romero, Edu Punay, Jaime Laude, Elizabeth Marcelo