DOT to focus on domestic tourism market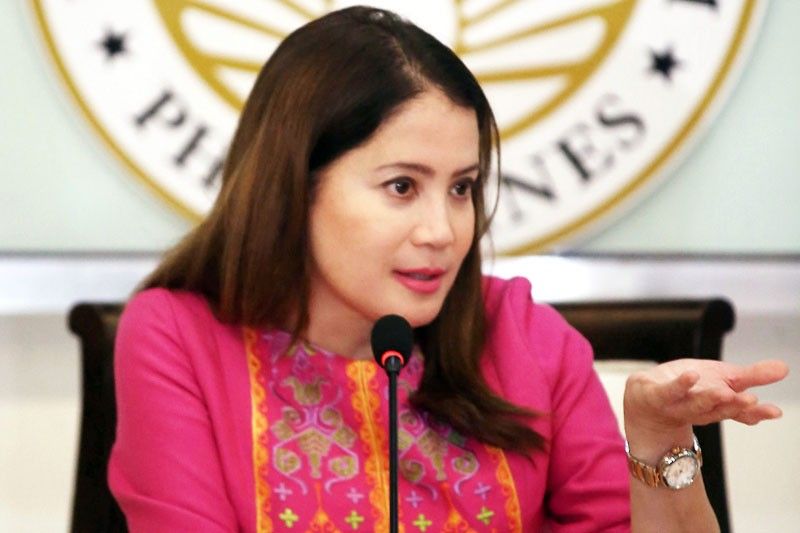 MANILA, Philippines — The Department of Tourism (DOT) will focus its recovery efforts on the domestic market before targeting international markets, given travel restrictions around the world and the reluctance of people to travel due to the coronavirus disease (COVID-19) pandemic.
"With the current situation, we will look at domestic tourism first, of course with a new normal," Tourism Secretary Bernadette Romulo-Puyat said, noting that proper measures will be in place such as social distancing, among others.
In a special meeting of the House of Representatives committee on tourism, Puyat said for the first few months of post-community quarantines, the DOT might be limited to creating offers for and promoting places that are only a few hours' drive from where target customers reside.
"Travel will not revert to normal right away, even if the ECQ (enhanced community quarantine) has been lifted. Some LGUs (local government units) will not yet be open to visitors from other places, and international travel might not yet happen within the year, pending travel restrictions of other nations," Puyat said.
Data from the United Nations World Tourism Organization (UNWTO) show that 100 percent of global destinations have imposed travel restrictions due to the COVID-19 pandemic, with 83 percent having restrictions in place already for four weeks or more as of April 20.
At a recent meeting with Association of Southeast Asian Nations (ASEAN) tourism ministers, Puyat called for an emphasis on the domestic and intra-ASEAN markets in the immediate future.
"By tapping into our domestic and short haul markets through effective targeted marketing, we can bypass some of the considerable challenges we face following this pandemic," she said.
"With the confidence to travel at a low point, let us capitalize on the low hanging fruit within our borders while the rest of the world slowly regains its footing," she added.
ASEAN tourism ministers have agreed to implement policies and measures to bolster confidence among domestic and international visitors to Southeast Asia, including the development of standards and guidelines for a safer and healthier work environment to protect workers and communities in the hospitality and tourism-related industries, destinations and establishments in ASEAN member-states.
"Consistent with UNWTO's message that 'by staying home today, we can travel tomorrow,' let us continue with the measures being implemented and build forward with the strategies in our own respective countries. Adopt the best practices we observe from one another, trusting in the system and in a collective response," Puyat said.
The tourism secretary said the DOT is on its final phases to completing the Tourism Response and Recovery Plan (TRRP), which has consolidated the inputs from all concerned industry sub-sectors to make for an inclusive planning process and an integrated implementation with the support not only of the government but of the private sector as well.
Puyat said the TRRP aims to mitigate the impacts of COVID-19 on the tourism industry with emphasis on infrastructure, social services and livelihood, business and product development to maximize the socio-economic benefits moving forward.
Data from the Philippine Statistics Authority show that the tourism sector contributed 12.7 percent of the country's gross domestic product in 2018.
The sector is also a huge generator of jobs as it registered a total of 5.4 million in employment in the same year.