COVID-19 cases in Philippines rise to 3,870, deaths now at 182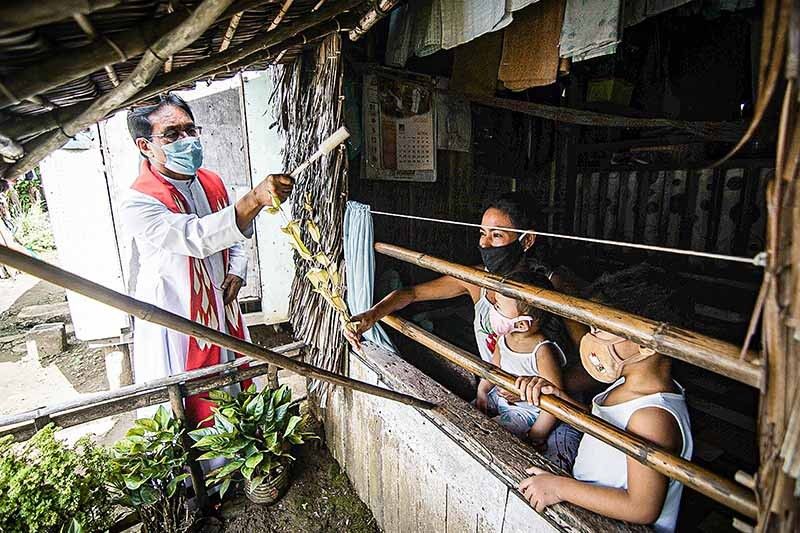 'Too early to tell if cases are decreasing,' DOH official says
MANILA, Philippines (Updated 5:14 p.m.) — For the second consecutive day, the number of new coronavirus cases in the Philippines was below the 200-mark after health authorities reported 106 additional infections Wednesday.
The new coronavirus has so far infected 3,870 people in the Philippines since the Department of Health first detected a case in late January.
From Monday, the number of new known cases dropped from a high of 414 to a low of 104. The biggest daily rise in new confirmed infections was reported on March 31.
The DOH earlier said that spikes in the number of cases are expected as the country ramps up its testing efforts.
"It is too early to tell if these cases are already actually decreasing. But rest assured we are exerting our maximum effort to track all cases to see a better picture at the soonest possible time," Beverly Lo, DOH health policy development and planning bureau research division chief, said.
The department also reported five new fatalities, taking the death toll to 182.
Twelve more patients recovered, bringing the number of recoveries to 96. But the figure is way lower than the number of recovered patients in Philippines' Southeast Asian neighbor Malaysia at 1,321.
The DOH said that the low number of recovered patients is not a cause of concern.
"The recovery of COVID-19 patients is long. It will take around two weeks for those with mild cases to recover, while three to six weeks for severe or critical cases," Lo said.
The national government on Tuesday extended the enhanced community quarantine of Luzon by two weeks to further stem the spread of the new coronavirus coronavirus. The lockdown was initially scheduled to expire on April 12.
Nearly 600 Filipinos abroad infected with COVID-19
The number of Filipinos abroad who have contracted the virus reached 594 after 25 new cases were reported, the Department of Foreign Affairs said Wednesday. Of the figure, 164 have recovered.
Meanwhile, there were three new fatalities in the Americas and Europe, raising the total number of Filipinos overseas who have died from the virus to 37.
The coronavirus pandemic has now claimed more than 82,000 lives out of more than 1.4 million infected people across the world.
Related video: