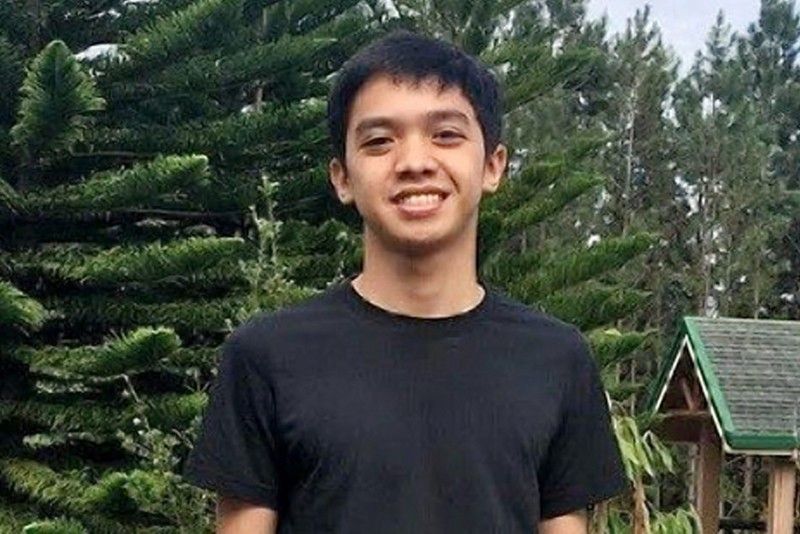 Facebook image shows Philippine Military Academy cadet Darwin Dormitorio who died from suspected hazing rites at the hands of upperclassmen in the PMA last Wednesday.
PMA cadet a victim of hazing – PNP
MANILA, Philippines — The Philippine Military Academy (PMA) has confirmed that cadet Darwin Dormitorio died of injuries resulting from hazing rites, supposedly at the hands of three upperclassmen in the military school.
Police said the cadet died after vomiting inside cadet quarters early Wednesday morning brought about by stomach pain. He was rushed to the PMA station hospital where he died at 5:15 a.m.
PMA physician Florence Apple Apostol indicated that the initial cause of death of the 20-year-old cadet, from Cagayan de Oro City, was cardiac arrest secondary to internal hemorrhage.
Police Maj. Gen. Ephraim Dickson, Cordillera Administrative Region Police Office director, said medico legal reports showed that Dormitorio died from blunt force trauma in various parts of the body.
He said that the "maltreatment" was possibly due to initiation rites committed inside the barracks of the PMA compound, based on testimonies by fellow cadets.
Three of Dormitorio's upperclassmen, eyed to be the suspects behind the fatal hazing, have been detained by the academy's officials while investigation is ongoing.
The police official said they are preparing criminal charges for violation of the anti-hazing law against the suspects. The PMA is also preparing administrative charges against the cadets involved.
More cadets eyed
Dickson, however, said it was possible that more cadets were involved in the death, which would be subject to further investigation.
Twenty other cadets have been invited for questioning, said PMA superintendent Maj. Gen. Ronnie Evangelista, who affirmed that the school "definitely does not condone nor tolerate any malfeasance nor malpractices."
"Hazing is actually taboo in PMA. It is not part of the training. We are doing a lot of interventions," Evangelista said.
Dormitorio's death came two years after 19-year-old cadet Erwin Christian Vergara died at the Baguio General Hospital barely a month after he was admitted for military training due to "hypovolemic shock secondary to upper gastrointestinal bleeding secondary to bleeding peptic ulcer."
The PMA, however, ruled out maltreatment as the cause of Vergara's death and argued that the cadet had an ulcer.
Cadets of the military school have come forward to condemn the incident as "an insult to the sanctity of humanity and an untoward act that destroys the core values that bind us together as brothers and sisters."
"We, the Cadet Corps of the Armed Forces of the Philippines, denounce those who seek to undermine the mission of our institution. We are clear in our resolve to put an end to such excruciating acts that defy the very values the PMA instills and we stand as one corps against maltreatment," said cadet 1st class John Michael Navarro, brigade commander representing classes 2020, 2021, 2022 and 2023.
The PNP also condemned the fatal hazing incident and vowed to bring those behind it to justice.