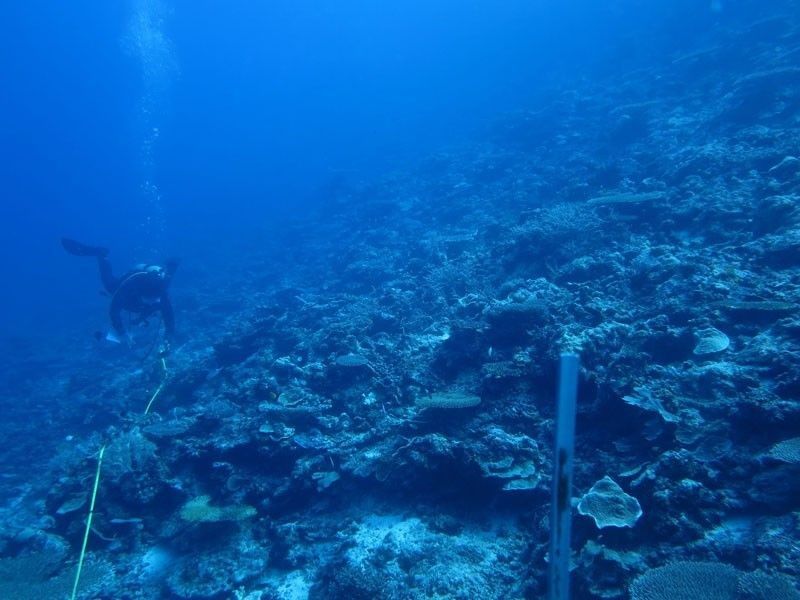 Presidential spokesman Salvador Panelo said the 2016 arbitral ruling has the "permanence of the Rock of Gibraltar" as emphasized by Duterte in various talks with Chinese President Xi Jinping.
File
Duterte seeks 'common ground' in WPS joint exploration
MANILA, Philippines — President Duterte is seeking common ground with Beijing on the planned joint exploration in Philippine waters and has not abandoned the 2016 arbitral court ruling favoring the Philippine position on the South China Sea, Malacañang told Vice President Leni Robredo yesterday.
Presidential spokesman Salvador Panelo said the 2016 arbitral ruling has the "permanence of the Rock of Gibraltar" as emphasized by Duterte in various talks with Chinese President Xi Jinping.
The ruling, issued by the Permanent Court of Arbitration based in The Hague, invalidated China's massive nine-dash line claim in the South China Sea and upheld the Philippines' own maritime entitlements.
"We advise our former Cabinet colleague VP Robredo that the President is not, in any way, nor by any stretch, surrendering our rights over the West Philippine Sea," Panelo said.
"The arbitral ruling, as the President has repeatedly said, is final, binding and unappealable. It will be there forever and ever, as in forever. It has the permanence of the Rock of Gibraltar whose extinction can come only when there is a massive geographical movement of the earth's surface," he said.
Robredo earlier slammed the President for "selling" the country's future for "a gas deal with China." She described it as a "shameful way of abandoning that responsibility."
Her statement did not sit well with Malacañang. "We hope that the Vice President will be more circumspect in issuing statements on the matter and rely more on her instinct as a lawyer and mother protective of those she is constitutionally tasked to shepherd," Panelo said.
"The President will not allow nor sit idly in silence respecting any action by the international community in derogation thereof. He is fiercely protective of the country's sovereignty," he said.
Panelo also took a swipe at Robredo's advisers, who he said should be replaced by those more skillful in geopolitics and diplomacy.
"The problem with my friend Vice President Leni Robredo is the inability of her political advisers to comprehend the complexities of our current situation with China. She may want to change them with some erudite intellectuals knowledgeable in geopolitics and in the art of diplomacy," he said.
Panelo criticized anew the vice president for continuously attacking the President for his diplomatic stance vis-a-vis China. "Like the usual detractors and critics of the President, VP Robredo may have been carried away by their nitpicking and habitual engagement in useless and unproductive semantics," he said.
Robredo has long been criticizing Duterte's downplaying the Philippines' legal victory in the international arbitral court.
Supreme Court Senior Associate Justice Antonio Carpio and former foreign affairs secretary Albert del Rosario have also questioned Duterte's stance on Beijing.
"What is 'profoundly disappointing and extremely irresponsible', to borrow her words, is her evolving penchant of finding fault in every word the President says, as well as issuing misplaced and flamboyant remarks against it," Panelo said.
Exploring possibilities
He explained that the current status quo won't prevent the Philippines from pursuing common understanding with Beijing – such as a possible joint oil exploration.
"What he meant when he said that he will first set aside the ruling is that he would first focus on exploring the possibility of getting something from the area that would benefit the Filipino people pending the continuing diplomatic and peaceful negotiation of our territorial dispute with China," he said.
"Notwithstanding this impasse with China on our territorial conflict, wisdom, prudence and pragmatism dictate that we forge in strengthening our foreign relations on uncontested matters that will invariably provide mutual benefit to our countries," Panelo said.
He defended the planned joint exploration in the West Philippine Sea, saying it's "outside the ambit of our difference with China over which our Constitution expressly allows."
"It would certainly be the height of folly and naïveté if the Philippines were to ignore areas of investment that our country badly needs to fuel our rapidly expanding growth," Panelo said.
"As matter of sound foreign policy, our difference with China, or with any other country for that matter, cannot be the sum total of our relationship with it or with any other," he added.
"Strengthening our relations by channeling efforts in wider perspectives of cooperation and assistance would further help our nation and serves as a means of building amity and mutual respect for purposes of settling any dispute, including what we have with China with regard to its claims vis-à-vis ours over the West Philippine Sea," Panelo said.
Meanwhile, the Department of National Defense (DND said China should sanction the captain and crew of the Chinese vessel that rammed and sank a Filipino fishing boat last July, and require them to pay the Filipino fishermen in reparation.
"The Philippine government needs to exhaust all available legal remedies for the government of China to require reparation from and institute sanctions to the master of the crew of the Chinese vessel that hit F/B Gem-Ver while anchored in Recto Bank," Defense Undersecretary Cardozo Luna said, reading from a message of DND Secretary Delfin Lorenzana, at a forum of the Integrated Bar of the Philippines-Makati Chapter on Friday. Luna represented Lorenzana at the forum. – With Jaime Laude