DOLE monitoring illegal POGOs
August 19, 2019 | 12:00am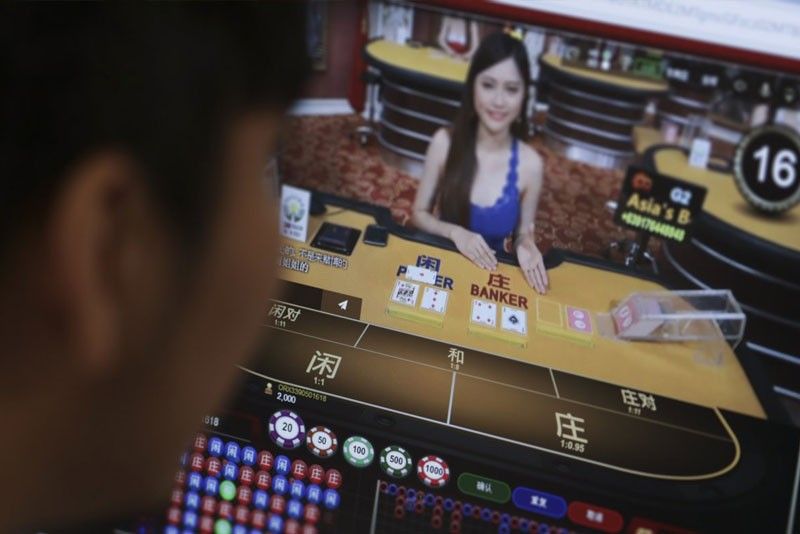 MANILA, Philippines — The Department of Labor and Employment (DOLE) is tightly watching Philippine offshore gaming operators (POGOs) supposedly in the country without permits and possibly employing illegal foreign workers, particularly Chinese.
Labor Undersecretary Ana Dione said DOLE has ongoing inspection of all POGOs, including those operating without the necessary permit from Philippine Amusement and Gaming Corp. (Pagcor).
"Based on the list given to us, I think we have inspected almost all of them, but there are POGOs possibly operating illegally," Dione said.
Defense Secretary Delfin Lorenzana previously said the proliferation of Chinese-manned POGO hubs is not a cause for concern but admitted it is very easy for people in such sites to "shift their activities to spying."
Chinese Ambassador Zhao Jianhua responded by asking the Philippine government what it would say if the Chinese think Filipino overseas workers in China are also spying on them.
Malacañang said the Chinese ambassador was merely expressing an opinion regarding Lorenzana's statements.
"Actually, it's just an opinion of Ambassador Zhao, perhaps in response to the statement of the secretary of national defense. He was expressing an opinion and Secretary Lorenzana was also expressing an opinion," presidential spokesman Salvador Panelo said.
Security officials have said they are closely monitoring the operations of POGOs near military camps. Pagcor has proposed that the POGOs be transferred to self-contained hubs, a plan that the Chinese embassy claimed might "infringe on the basic legal rights of Chinese citizens."
Dione, on the other hand, said, DOLE has already inspected a total of 147 POGOs in Metro Manila.
Dione, however, said DOLE immediately deploys labor inspectors upon getting reports of unlicensed POGOs to check if there are foreign nationals who are working without the required visa and work permit.
"It's an open reporting and if we get information like there are Chinese workers in this company, we immediately sent a team to verify," she said.
DOLE does not have the data on the number of illegal POGOs, but Dione said most of these are located in Metro Manila.
After intensified inspections, Dione said DOLE has identified about 8,000 undocumented foreign workers. The employers were directed to comply with the requirements if they intend to legalize the employment of the foreign nationals.
While conducting inspections, DOLE is also trying to identify jobs in POGOs that may possibly declared as exclusive for Filipinos.
"POGO is just a new industry for us, so the study is still ongoing and for now we still cannot say how many jobs can be for Filipinos," she added.
DOLE and other concerned government agencies previously issued a joint memorandum circular regulating the employment of foreign nationals, including those working in POGOs.
Following the issuance of the circular, the number of foreign nationals applying for alien employment permit has doubled. Those without AEPs can no longer work in the country for more than six months.
According to Dione, most of AEPs issued by DOLE were given to Mandarin speaking foreigners.
But she said AEPs are not permanent and can still be cancelled if there are Filipinos capable and willing to perform those jobs.
"That's why we are requesting of workers, not to be afraid to speak when they are capable of performing jobs that are currently being done by foreign nationals," Dione said.
Preposterous
Lorenzana described the Chinese envoy's statement as "preposterous."
"Knowing that Chinese companies are mandated by the Chinese government to assist in intel collection for their government, it is not farfetched that individuals, likewise, could be compelled to do so," he said.
Lorenzana said the workers in POGOs came over as tourists but eventually got visas to work in an activity operating gambling operations here but prohibited in China.
He noted Zhao's statement that China could also think the same of Filipinos working in China is preposterous because OFWs go to China for specific and legitimate work or jobs with Chinese visas.
"They are more like Chinese nationals working in construction projects here in the Philippines, as mutually agreed upon by both countries. There are no POGO-like centers in China that can be operated purely by Filipinos near Chinese military camps," Lorenzana pointed out.
Lorenzana maintained the Chinese operated POGO centers in the country are strategically located.
"It could be just coincidental because these were the only facilities offered for POGO operations and I believe that the POGO workers are here just for work only. What I am alarmed about is the potential that they could be tapped for info gathering purposes," Lorenzana said.
On the other hand, Sen. Panfilo Lacson chided Panelo for speaking on behalf of the Chinese ambassador.
Panelo reportedly quoted Zhao in his reply to Lorenzana's statements before a media briefing.
"The thing is, the Chinese embassy has its own spokesman who should speak on their behalf because that's his job. Why would the country's presidential spokesperson whose salary and other miscellaneous expenses are being paid out of our taxes take on the embassy spokesman's job?" Lacson said.
Panelo lashed back at Lacson, claiming there is nothing wrong with sharing the text message of the Chinese ambassador.
He said it was done "to provide a context and response" to a query from a reporter on the sentiments of Lorenzana.
He claimed his relaying of China's statement was in line with his duty to be transparent to the public.
Meanwhile, Sen. Leila de Lima has urged President Duterte to call off the Philippine government's agreements with Chinese firms reportedly seeking to develop three strategic islands in the country to avoid security risks posed by China's aggressive military activities in the Asia-Pacific region.
De Lima filed Senate Resolution 93 calling for the cancellation of the planned development of Fuga, Grande and Chiquita Islands, as well as any other location of significant strategic maritime security importance, backed by China. – With Mayen Jaymalin, Paolo Romero, Emmanuel Tupas