Philippine Navy commissions former South Korean warship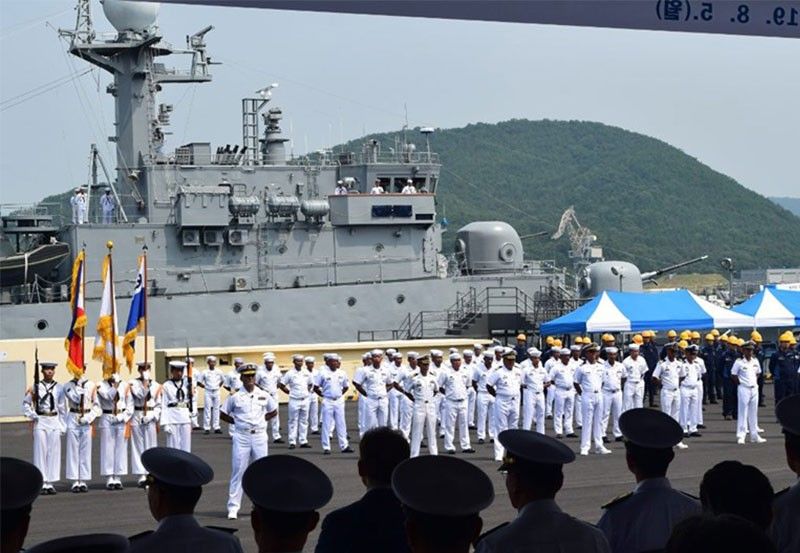 MANILA, Philippines – The Philippine Navy has commissioned a former Pohang-class corvette of the South Korean Navy.
The former South Korean corvette Chunju (PCC-762), which was commissioned with the South Korean Navy from 1987 to 2016, will now be called BRP Conrado Yap (PS39).
BRP Conrado Yap will beef up the navy's anti-air warfare, anti-surface warfare and anti-submarine capabilities, the Philippine Navy said.
"It will also serve as platform in empowering and upgrading our soldiers' knowledge and skills in handling such high-level and advanced equipment/vessel," the navy said.
RELATED: Duterte: Philippines will not buy weapons from US
Under the command of Capt. Marco Buena, BRP Conrado Yap will set sail for the Philippines to strengthen the navy's capacity in safeguarding the country's maritime and territorial limits.
The corvette's maiden sailing crew went through 13 weeks of operational and warfare training at the Reserve Ship Maintenance Squadron in Jinhae, Gyeongsang-namdo, South Korea.
Measuring 88.3 meters long with a beam of 10 meters and draft of 2.9 meters, the ship donated by Seoul can accommodate a crew of 118 personnel and can sustain operations for up to 20 days.
The warship can move at a maximum speed of 25 knots to a distance of 4,000 nautical miles. It is also armed with two Oto Melara 76mm main guns, 30mm automatic cannon, anti-submarine torpedoes and variety of sensors, such as sonars and radars.
The Philippines officially welcomed into its service its first ever corvette in a hand-over and commissioning ceremony at Jinhae Naval Base, South Korea's largest navy base and home to the Republic of Korea Naval Academy.
The navy's new warship was named after former Philippine Army Capt. Conrado Yap, one of the most decorated Filipino soldiers during the Korean war.
During the ceremony, Philippine Navy Flag Officer in Command Vice. Adm. Robert Empedrad assured the South Korea government that the ship will be taken care of and that "she will always be in ship shape condition and shall defend our country's maritime waters." – Patricia Lourdes Viray