Eddie Garcia might be taken off life support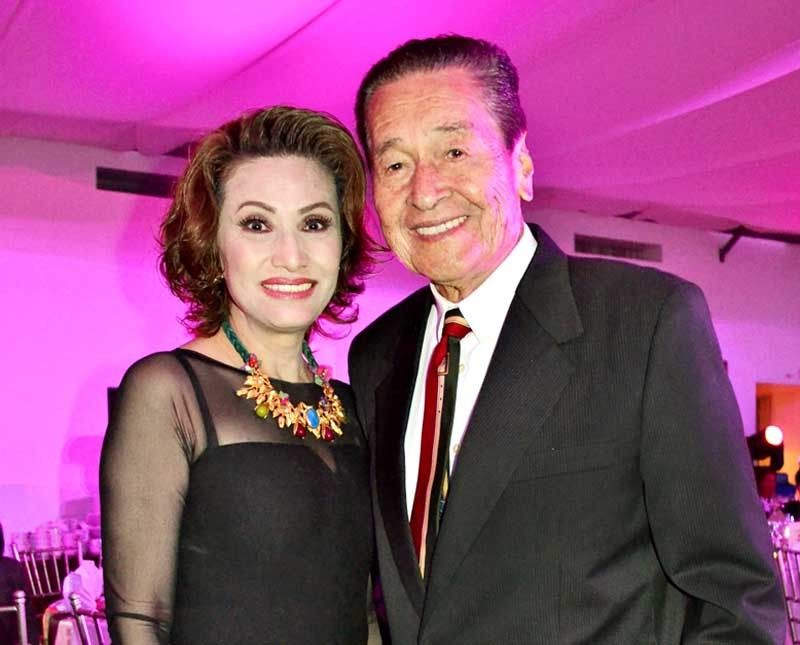 In a latest development, the family of Eddie Garcia says they are not giving up on the veteran actor. Read that story here.
MANILA, Philippines — More than 96 hours after the accident on the Tondo set of a GMA 7 soap last Saturday noon, Eddie Garcia has remained comatose and is dramatically deteriorating even if he has been on life support machine at the Intensive Care Unit (ICU) of the Makati Medical Center (MCC) where he was transferred early Sunday morning from the Mary Johnston Hospital.
Eddie and co-stars playing cops, among them Jestoni Alarcon and Romnick Sarmenta, were shooting a gunfight scene against goons. In the ABS-CBN series FPJ's Ang Probisyano, Eddie's role as mafia head Don Emilio is mostly "sedentary" so he isn't made to move a lot.
At MCC, Eddie was placed under a 48-hour "critical observation" and STAR sources said that as of press time, he was unresponsive, practically brain dead, even if his heart continues to function normally. His condition was described as "Glasgow coma, the lowest rate."
"He was declared DOA (Dead On Arrival) at the first hospital," said Eddie's long-time partner of 33 years Lillibeth Romero who was talking to The STAR about the tragic incident for the first time. "I learned that when he stumbled on a cable wire and hit his head on the pavement, he broke his spinal cord. It was the 'freakest' of accidents that could have been prevented."
During the confusion at Mary Johnston, Lillibeth's son Nikki Romero was swamped with inquiries about what really happened and said it could have been a heart attack, which was later corrected after doctors at Mary Johnston checked Eddie and said he didn't suffer a heart attack at all. GMA 7 sources issued what was purported to be an "official family statement" based on what Nikki said, only to clarify in a succeeding statement that it was investigating what really happened despite a graphic video clip that went viral only minutes after the accident.
"Eddie was revived at Mary Johnston and moved to Makati Med where my uncle, Dr. Enrique Lagman, confirmed that he suffered neither a heart attack nor an aneurism," added Lillibeth who has booked a room so she could watch over Eddie and entertain visiting friend and relatives. "I was asked if I wanted to have Eddie resuscitated but I bided my time. I might make a decision this afternoon (yesterday)."
Although she said that she was not blaming anybody for the accident and was even thanking the people who lifted (the unconscious) Eddie from the pavement and carried him to a passing cab, Lillibeth said that (the GMA 7) management should have assigned a medic or a standby vehicle on the set.
She was saddened by the fact that nobody from GMA 7 was "manning the set" and noted that some of those who helped Eddie had no shirt on, obviously bystanders.
"I was told that the accident happened on the third shoot of the same scene from another angle," related Lillibeth, "and they should have checked the condition of the street and if cable wires were scattered all around. It was an accident that could have been prevented."
As of yesterday afternoon, Lillibeth hadn't talked with the GMA 7 management yet.
According to GMA executive Lilybeth Rasonable, GMA has been in touch with the family of Eddie since Day 1.
Lillibeth recalled that Eddie left home at 5 o'clock that Saturday morning after a breakfast of cereals and bananas.
"He reminded the maid to wake him up at 4 o'clock. At the breakfast table, I even kidded him, 'Uy, you will be the earliest to arrive on the set again ha. He was never late, always the first to arrive on the set, always prepared for the day's shoot."
A few hours later, according to Lillibeth, she called Eddie's driver and bodyguard to check if Eddie was waiting for a "take" at a comfortable place. It was so hot and the shoot was done outdoors on Vitas St. in Tondo.
"I rest assured when they told me that Eddie was in an air-conditioned tent."
Lillibeth revealed that Eddie was in the pink of health since they undergo executive check-up once every three months.
"His blood pressure and blood sugar were normal," said Lillibeth, "and he even campaigned (for a party list) in last May 13 elections, staying under the oppressive sun for hours. I was with him, prepared with towels, drinks and sandwiches. So I was devastated when I saw that accident on the video clip. And it had to happen in line of work! I saw the video only once and I don't want to see it again."
Asked if she felt any premonition, Lillibeth said no.
"Nothing unusual the night before and the morning of that day," said Lillibeth, choking back emotion. "Everything was the usual. As he used to, he was smiling when he bade me goodbye. At the ICU, I keep on whispering to him, never mind if he doesn't respond at all, not even with a slight movement of his fingers."