PhilHealth sets special benefits for PWDs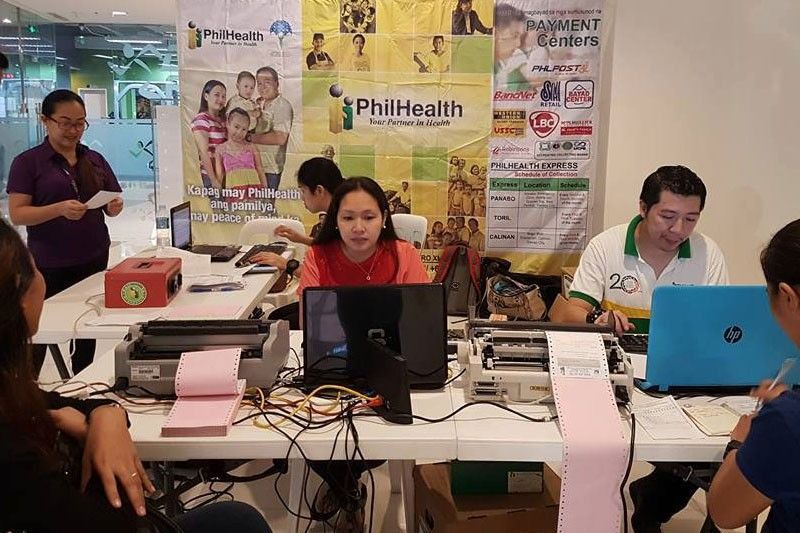 MANILA, Philippines — The Philippine Health Insurance Corp. (PhilHealth) said yesterday preparations for the implementation of Republic Act 11228, the new law mandating coverage for all persons with disabilities (PWDs), is now underway.
In a statement, PhilHealth acting president and chief executive officer Roy Ferrer said there will be more special benefit packages to be introduced for PWDs as the formulation of its implementing rules and regulations (IRR) is ongoing.
But even long before the passage of the law, he noted that PhilHealth already came out with many benefit packages for PWDs.
Ferrer cited the introduction in 2013 of benefits for Mobility, Orthosis, Rehabilitation, Prosthesis Help or Z MORPH to assist PWDs for needed lower limb prostheses.
He noted these packages were expanded in 2014 to include selected orthopedic implants such as total and partial hip prostheses and implants for hip fixation, among others.
Late last year, PhilHealth also came up with Z benefits for children with mobility impairment, developmental disabilities and visual and hearing impairments.
Ferrer added they intend to build on these existing benefits to expand their portfolio to all PWDs based on their unique health care needs.
The new law, which amends the Magna Carta for PWDs, was signed into law by President Duterte on Feb. 22 and took effect on March 19.
It states that the required premium contributions for PWDs shall be paid for by the government from the proceeds of the restructured excise taxes on alcohol and tobacco.
However, employers of PWDs are responsible for half of their monthly premiums.
Ferrer clarified that full implementation of the law "will follow as soon as the IRR is completed and the required premium contributions for PWDs are released by the national government."
"Since the enactment of the law came at a time when the 2019 national budget has long been completed for submission to the President for approval, the necessary funds for its implementation will require a supplemental budget to be approved by Congress," he maintained.
Currently, PhilHealth is actively consulting with concerned stakeholders in crafting the IRR.
This as PhilHealth said that aside from inpatient care, its outpatient benefit package also covers free consultations and diagnostics and laboratories such as chest X-ray, lipid profile, complete blood count, urinalysis, fecalysis, sputum microscopy, fasting blood sugar, among others; including medicine for asthma, acute gastroenteritis, upper respiratory tract infection, pneumonia and urinary tract infection.
The statement was issued to correct several reports that the state agency has yet to introduce free check-ups and maintenance medicine for its members.
Ferrer assured that "free consultations, laboratories and medicine for specific conditions have been available since 2012 and are being availed of by some 40 million members such as the indigents, sponsored members, overseas Filipino workers, organized group, DepEd teaching and non-teaching employees and their dependents through their local health centers."
"It is clearly not accurate for some quarters to claim that PhilHealth is not offering these services," Ferrer added.
The statement showed that in 2018, PhilHealth has expanded primary care benefits to include essential services and outpatient medicine for diabetes and hypertension for employed members, senior citizens and lifetime members and their qualified dependents, numbering a total of 42.6 million beneficiaries.