CHR warns of grave implications of red-tagging groups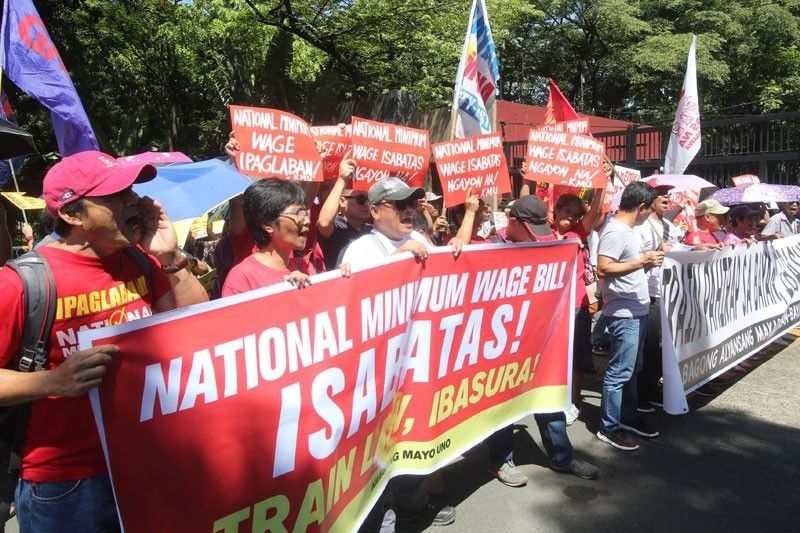 MANILA, Philippines — The Commission of Human Rights cautioned authorities Wednesday against tagging groups critical of the government as communists or terrorists as the allegations put members of those organizations in danger.
In a statement, CHR Commissioner Jacqueline De Guia, a lawyer, said allegations branding organizations as being part of the underground communist movement have to be proven in fair and competent courts.
"Labelling groups before an objective judgment violates the constitutional guarantee of presumption of innocence and may have serious implications on the security and movement of individuals and groups involved," De Guia said.
Her warning was issued after the CHR held a dialogue with representatives of labor group Kilusang Mayo Uno, Kadamay, rights group Karapatan and other members of workers' unions. The groups aired concerns about alleged harassment, terrorist and red-tagging of organizations and workers' unions.
"These reports have been received and shall be endorsed to the respective regional offices of the CHR that cover these areas under their jurisdiction," De Guia said.
Red-tagging is defined by Philippine jurisprudence as "the act of labelling, branding, naming and accusing individuals and/or organizations of being left-leaning, subversives, communists or terrorists (used as) a strategy... by State agents, particularly law enforcement agencies and the military, against those perceived to be 'threats' or 'enemies of the State.'"
RELATED: Why is red-tagging of activists dangerous?
The government has asked the European Union to hold funding for projects run by groups that it said uses the money to support the Communist Party of the Philippines and New People's Army.
The groups have denied the allegations and the EU, which will have the funds audited further, said that an initial audit "has so far not been able to verify the allegations".
Belgian NGOs that work with the groups that the government accuses of being communist fronts have said in separate statements that they have mechanisms in place to check that money goes to the intended projects and that funds are accounted for.
"No evidence whatsoever has been made public to support these accusations against our partners. We are confident that no irregularities will be brought to light," health NGO Viva Salud said earlier this month.
Duterte, in response to opposition to a government plan to replace jeepneys with modern minibuses in October 2017, claimed without elaboration that Karapatan, Kilusang Mayo Uno and Pinagkaisang Samahan ng mga Tsuper at Operator Nationwide are front organizations of communist rebels.

The Makabayan coalition filed a complaint before the Commission on Elections Wednesday, accusing military officials of red-tagging and campaigning against its party-list groups in the May midterm elections.
Aspirants from Makabayan particularly focused on a post on the official Facebook page of the Civil Relations Service of the Armed Forces of the Philippines titled "Junk CPP-NPA-NDF HOUSE FRONTS."
They stressed the post seeks to cripple and sabotage the campaign of Makabayan bets through the "dirty and dangerous tactic of red-baiting."
READ: Makabayan solons file case vs military execs over red-tagging, electioneering