Belgian NGO: ALCADEV funding for growing greens, not raising Reds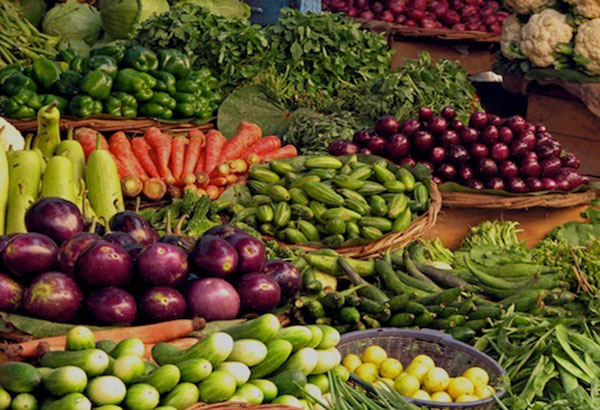 MANILA, Philippines — A Belgian NGO, whose funding the government claims is going to communist rebels, said the money is for a program to teach sustainable agriculture and that it has mechanisms in place to check that this is so.
In an email exchange with Philstar.com, Solidagro, which works with poor farming communities in Bolivia, West Africa and the Philippines, said it is working with the Belgian government to address the allegations that funding for the Alternative Learning Center for Agricultural and Livelihood Development (ALCADEV) in Lianga, Surigao del Sur finances communist guerrillas.
"Solidagro has indeed been in partnership with ALCADEV since many years, specifically supporting the program on sustainable agriculture / food security for the lumad people," Tim De Roeck, Solidagro director, said.
Solidagro is one of the Belgian NGOs that National Security Adviser Hermogenes Esperon Jr. said in a letter to Gilles De Kerchove, European Union counter-terrorism coordinator, has "indirectly and unwittingly partnered" with supposed communist front groups.
De Kerchove's office declined to comment on the allegations, which were also previously raised in a briefing by a Philippine government delegation to Brussels.
RELATED: EU to probe allegations of aid diverted to Philippine rebels
Agro-ecological farming
According to its website, Solidagro promotes agro-ecological agriculture, which it says "focuses on increasing biodiversity and soil fertility in order to prevent land erosion and to obtain a soil that can better retain water and nutrients."
"Economic and social sustainability are also key concepts in agroecology. We ask for a fair price for each producer and compensation measures for citizens who are the weakest. To reduce CO2 emissions, we are pushing local products forward. Setting up a short chain and connecting farmers directly with consumers reduces the transport of food, which also immediately brings a cost reduction for the consumer," it also says.
"At the local level we encourage farmers to organize themselves and form an opposition force against exploitation and repression, we also try to enforce support from the local authorities. Simultaneously, we support them in the improvements of their agricultural production, taking care of the ecological impact," it also says on a page about its work in the Philippines.
Lianga is in the Andap Valley Complex, which the government wants to open up to investors, and which the military says is a rebel-influenced area.
In his letter to the EU, Esperon claimed ALCADEV and other organizations are "used to radicalize children with the end view of turning them into child warriors and future leaders of the [Communist Party of the Philippines-New People's Army] communist-terrorist groups."
In a Palace press briefing in March on funding for alleged communist "front organizations", Brig. Gen. Antonio Parlade, Armed Forces of the Philippines deputy chief of staff for civil military operations, characterized Lumad schools like ALCADEV as training grounds for rebels.
"They teach the children to be radicals, to disassemble M-16s. In their curriculum, they put there 'A' for arms, 'B' for bullets, 'K' for kaaway (enemy), 'D' for dahas (violence)," Parlade, who also claimed last year that films about martial law are being used to recruit rebels, alleged.
"In our time, we had Physical Education classes on Fridays, but in these schools, it's different, they really let the children handle—they are taught how to dismantle guns," Joel Sy Egco of the Presidential Task Force on Media Security, claimed at the same briefing.
RELATED: Groups file red-tagging complaints to Joint Monitoring Committee
Regular visits, external audits
De Roeck said Solidagro conducts regular visits to ALCADEV and the communities that it serves, "and have listened to the stories of the teachers, students and peasants of their communities, hardships, dreams and efforts."
"Very saddening and reason for serious concern have been the several evacuations and the cases of killings, especially the September 1, 2015 killings of Emerito Samarco (ALCADEV executive director), Dionel Campos and Bello Sinzo," he said, referring to IP leaders killed in the school. Despite investigations by the Senate and the Commission on Human Rights, the community is still waiting for justice for the killings.
RELATED: Datu in Uson video tagged in Lumad killings, IP group points out
"Aside from these on-site visits, that include inspection of program implementation, Solidagro has its set of financial monitoring systems in place, in which all program expenses are audited yearly by ourselves or by an external auditor before reporting to the back-donors, such as the Belgian government, whose representatives have also visited the school before," De Roeck also said.
"We have indeed been informed of the allegations by our government and are in close contact with them for further follow-up. I can however assure you that we have no indications that these allegations are true and therefore maintain all confidence in ALCADEV," Solidagro also said.
The European Union over the weekend said it is looking into the allegations raised by the Philippine government.
"Should the allegations be established, the EU immediately would take full legal action," it said, adding that a financial audit by an external company would be conducted this month.
The EU also said the Philippine government already brought up the claims in January, but that an initial audit "has so far not been able to verify the allegations."