DND backs Filipino fishers: Continue fishing in Philippine waters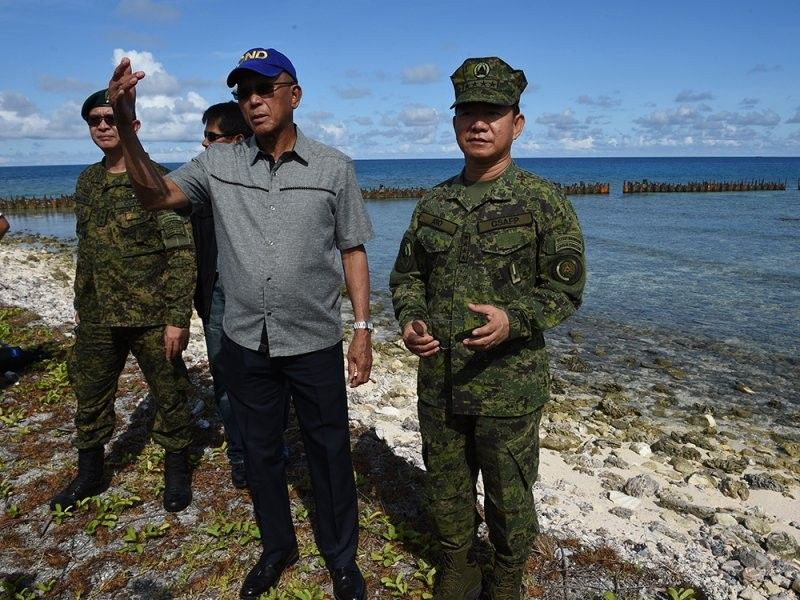 MANILA, Philippines — In a swipe at the presence of Chinese vessels in the West Philippine Sea, the Department of National Defense encouraged Filipino fishermen to continue fishing in the area.
In a statement released Tuesday, the DND called on other countries to respect protocols when conducting activities on international waters.
"Just as the Philippines honors our international obligations and protocols, we also expect other countries and their vessels to do the same especially when sailing and fishing in international waters," the DND said.
This statement comes in response to reports that hundreds of Chinese vessels have been deployed in the vicinity of Pag-asa Island, one of the largest features in the Spratly Islands.
The Philippines is currently repairing and upgrading its facilities, particularly its dilapidated runway, on the island, which is part of Palawan.
"Having said that, we encourage our fishermen to continue their fishing activities in our waters and Exclusive Economic Zone," the statement read.
According to the DND, the Armed Forces of the Philippines' Western Command (Wescom) has been monitoring the presence of Chinese vessels in the area.
The DND has been forwarding these reports to the Department of Foreign Affairs for appropriate action.
'Diplomatic protest'
Presidential spokesperson Salvador Panelo said the DFA has assured the Wescom that a diplomatic protest will be filed against Beijing over the presence of vessels.
He also minimized the presence of Chinese ships in the area, saying that they are only loitering there and that there are not as any of them as reported in the news.
"Aba eh, di ibig sabihin pagnagsi-circle eh meron kang binabalak; pero kung stationary ka lang, baka nanunuod ka lang o nakatingin ka lang," he told reporters on Monday.
(Aba eh, if you are circling, then there is an intention behind that. But if the ship is stationary, maybe it is just watching or looking)
He said reports on the number of Chinese ships around Pag-asa were exaggerated.
"Like iyong total daw ng 617, hindi naman pala totoo iyon. Kasi ang basis ng monitoring ng Western Command, iyong bow iyon, yung part ng ship eh—'B-o-w', kasi iyon ang binibilang nila kung ilang araw nandoon. Ang total pala 275 lang, hindi 617," he explained.
Earlier this year, Washington-based think tank Asia Maritime Transparency Initiative released satellite photos showing People's Liberation Army Navy, Chinese Coast Guard ships and fishing vessels near Subi Reef, which is 12 nautical miles from Pag-asa Island.
The Chinese vessels have been operating in the area around the same time the Philippines started repairs on Pag-asa Island as early as July 2018.
The report observed that the fishing vessels appear to be part of the Chinese maritime militia as they have no gear that indicate fishing activitiy. The ships have also disabled their automatic identification transceivers, hiding their activities in the area.