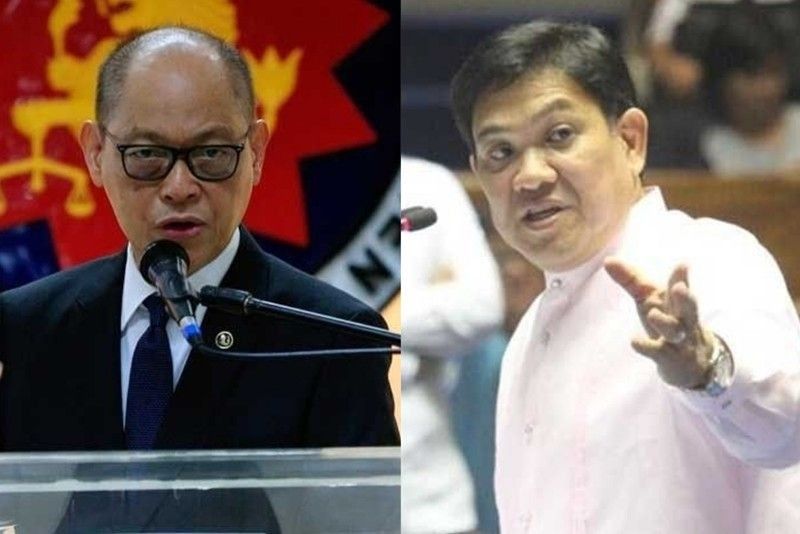 The tussle between Budget Secretary Benjamin Diokno and House Minority Leader Rolando Andaya Jr. reached the Supreme Court on Monday, January 14.
File photo
SC orders gov't to answer Andaya plea on release of state workers' salary hike
(Philstar.com) - January 22, 2019 - 3:46pm
MANILA, Philippines — The Supreme Court ordered Budget Secretary Benjamin Diokno to answer Rep. Rolando Andaya Jr. (Camarines Sur)'s petition over the release of public workers' salary increase.
In its en banc session on Tuesday, the SC directed Diokno and the Department of Budget and Management to file its comment on Andaya's class suit asking the court to compel the respondents to release the fourth tranche of salary hike of state workers.
The respondents are given 10 days to file their comment, as confirmed by SC spokesperson Midas Marquez.
Andaya, former House Majority leader, and dozens of government employees sought the SC to compel the release of the increase in a petition for mandamus.
READ: Andaya steps down as House majority leader
They said that the government could tap the Miscellaneous Personnel Benefits Fund under the 2018 GAA.
The MPBF has an alllotment of P99.4 billion, Andaya said. Under it, P62.8 billion is allotted for "payment of compensation adjustment" and P12.3 billion is for "funding requirements for staffing modifications and upgrading and salaries."
"These two allotments alone have a total sum of P75,169,215,000, which can be used to cover the fourth tranche salary increase and adjustment," the lawmaker said.
Diokno has repeatedly said that his department could not release the salary increase pending the legislation for this year's budget due to lack of legal basis.
The Duterte government is currently operating on a re-enacted budget, the first time in nine years, due to Congress' failure to legislate the 2019 General Appropriations Act.
Malacañang backed the Diokno, the president's alter ago, and said that it is the Congress and not the executive branch that is holding the state workers' salary hike as hostage.
The Senate on Monday approved on third and final reading the proposed P3.757 trillion national budget for 2019. — Kristine Joy Patag