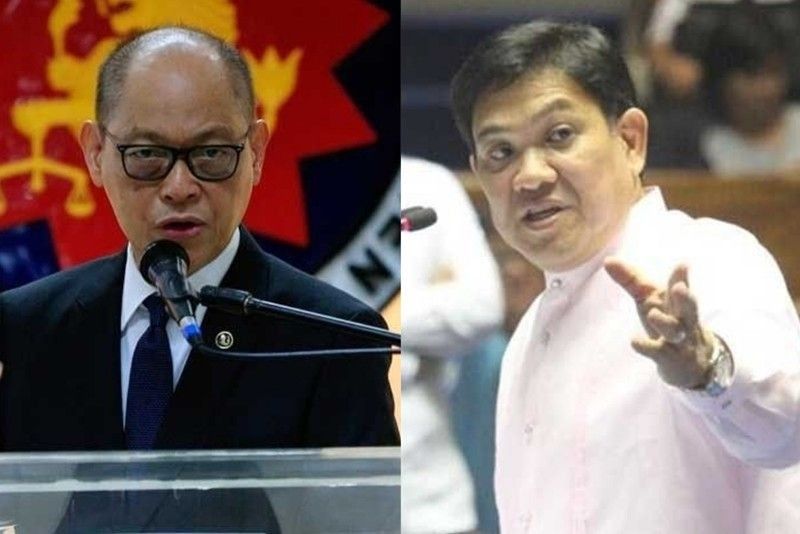 The tussle between Budget Secretary Benjamin Diokno and House Minority Leader Rolando Andaya Jr. reached the Supreme Court on Monday, January 14.
File
Palace: Congress, not executive branch, 'holds hostage' state workers' salary hike
(Philstar.com) - January 14, 2019 - 5:25pm
MANILA, Philippines — Presidential spokesperson Salvador Panelo backed Budget Secretary Benjamin Diokno's stance on the non-release of government workers' salary increase pending the legislation of 2019 budget.
House Minority Leader Rodolfo Andaya Jr. on Monday morning asked the SC to compel Diokno and the Department of Budget and Management to release the fourth tranche of the salary increase of government workers.
Panelo said that he is taking the side of Diokno on the matter that a release of the salary increase pending the signing of the 2019 General Appropriations Act is unconstitutional.
He also denied that the DBM is holding the government workers' salary as "hostage."
"The one holding hostage would be Congress, not the executive department," the Palace mouthpiece added.
Panelo, however, refused to comment on Andaya's petition as it was already filed before the high court.
"Let the court decide it," Panelo, also the presidential chief legal counsel, added.
Diokno has earlier said that the release of the salary increase might be expected in February.
The budget chief also put his foot down that they could not implement the salary increase as the government, in January, is operating on a re-enacted budget due to the failure of the Congress to pass the GAA.
He stressed that implementing the new round of salary hike for 2019 without Congress passing the proposed budget for this year is "without legal basis." — Kristine Joy Patag