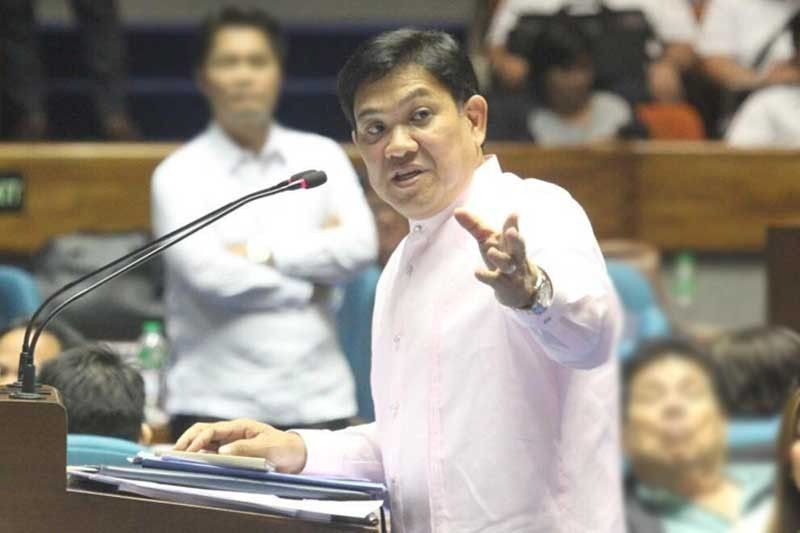 Rolando Andaya steps down as House of Representatives' majority leader.
Rolando "Nonoy" Andaya Jr./Facebook
Andaya steps down as House majority leader
MANILA, Philippines — House of Representatives Majority Leader Rolando Andaya Jr. (Camarines Sur) stepped down from his post on Monday afternoon.
The House plenary accepted Andaya's motion and the nomination of Deputy Speaker Frednil Castro (Capiz) to take over the post. Castro will also become chairman of the Rules Committee.

Andaya, meanwhile, will take over as chairman of the appropriations committee.
Andaya, an Arroyo ally, said in a press statement that he was leaving his post to "complete one major unfinished business left in our legislative calendar: the passage of the 2019 national budget."
Andaya said that Castro was "not only my first choice, but is our best choice for that job as well."
The Camarines Sur lawmaker said of the post that he is leaving: "Because despite the power the post falsely conjures, for what is a Majority Leader but a mere plenary traffic policeman, a timekeeper, and a glorified attendance checker?"
Andaya is currently leading a probe into alleged corruption by Budget Secretary Benjamin Diokno, who he accused of orchestrating a supposed multi-billion "flood control scam," or funding P332-billion worth of allegedly non-existent flood control projects in Bicol.
READ: House probe uncovers P332-billion flood fund scam
Andaya said it was the House Rules Committee that has uncovered "anomalous allocations and questionable practices that marred the preparation of the 2019 National Expenditure Program."
The probe has caused a rift between the House leadership and Malacañang. The latter has reiterated their support for Diokno on several occasions even after a resolution was passed calling on President Rodrigo Duterte to fire his budget chief.
READ: Palace rejects House call to fire Diokno

While Finance Secretary Carlos Dominguez called the resolution a violation of a separation of powers, the House stood firm in continuing its probe into the alleged irregularities.
READ: Cabinet secretaries slam House resolution calling for Diokno's firing

The new year opened with a re-enacted budget after lawmakers failed to pass the budget on time due to the probe into the alleged insertions.
"Contrary to mongered fears, January 1 came to pass without a budget, but the sky did not fall, and neither did the government collapse," Andaya said in his statement.
He added, "if we choose the path of surrender and subservience, then such legislative haste would have surely led to budgetary waste."