New law may change course of HIV, AIDS in Philippines — lawmakers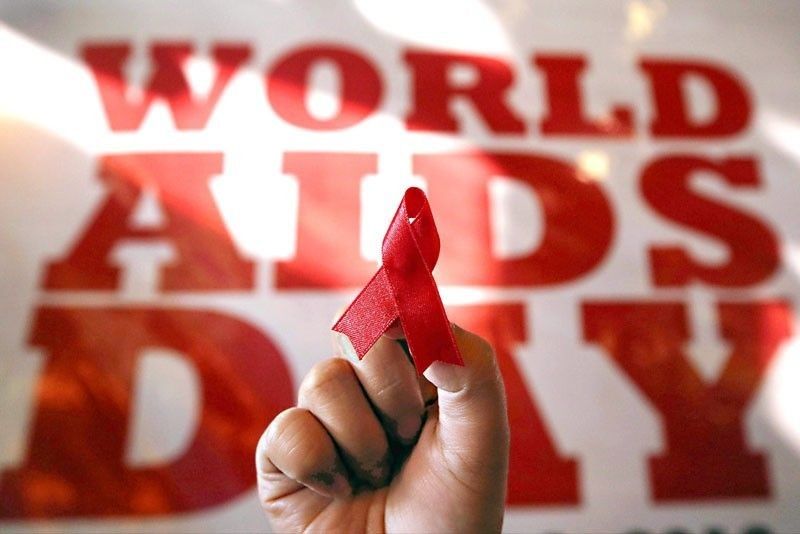 MANILA, Philippines — Two lawmakers who lobbied for the new law on Human Immunodeficiency Virus infection and Acquired Immune Deficiency Syndrome said that the measure would change the course of the rising epidemic in the country.
Sen. Risa Hontiveros and Rep. Kaka Bag-ao (Dinagat Island) hailed the passage of Philippine HIV and AIDS Policy Act of 2018.
Hontiveros, principal author of the bill when it was in Senate, said that the signing of the law "offers a new hope to generations."
The senator noted that the Philippines remains the only country in Southeast Asia where cases continue to rise, even posting a 170-percent increase among those whose ages are 15 to 24.
Presidential spokesperson Salvador Panelo said that Duterte signed the law in December 2018. It hurdled the the Congress before it went on a break last October 10.
Government data showed a total of 8,533 cases of HIV infections, including 1,520 AIDS cases in the first nine months of the year.
Joint United Nations Programme on HIV and AIDS reported that the Philippines has the fastest growing HIV epidemic in the Asia-Pacific from 2010 to 2016.
With the passage of the law, young Filipinos would have access to information and adopt healthy values on the disease, Hontiveros said.
"The law affirms a human rights-based, humane and scientific approach in addressing HIV and AIDS. It will protect the rights of persons living with HIV, afford accessible treatment through updated health technologies, and educate more people for prevention and destigmatization," Hontiveros added.
More safeguards for PLHIVs
Bag-ao, who also co-authored the bill at the lower house, said that the law is a victory due for people with HIV and their advocates.
Bag-ao recalled that she first filed the bill when she was representing Akbayan party-list during her first term, and that it was finally made into a law on her third term.
The lawmaker said that she learned from people living with HIV that some use "HIV/AIDS" as one term and why it was wrong. "It may be that you were infected by HIV, but it does not mean that you have AIDS. This is what we need to explain to people," Bag-ao said.
READ: Fear, ignorance define AIDS epidemic – WHO
"In the new law, human rights is valued as a core guiding principle," she also said.
The new law also has guarantees that people living with HIV would not be deprived of opportunities for livelihood, micro-finance, self-help and cooperative programs due to their HIV status.
Government agencies are mandated to develop polices and guidelines "to ensure economic empowerment and independence designed for PLHIVs," Bag-ao explained.
She added that with the passage of HIV Policy law, advocates and the government could now work together in ensuring the rights and better protection PLHIVs.