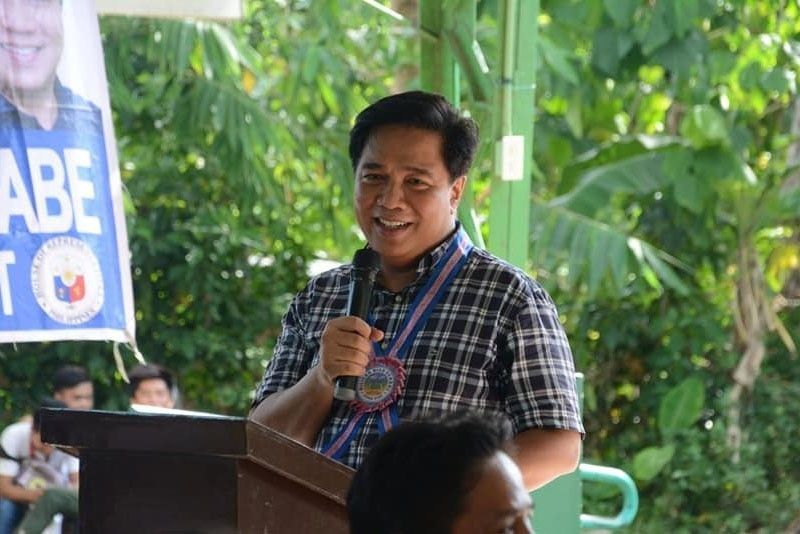 A P30-million reward is ready for the taking by anyone with information that could lead to the identification and arrest of the assassins.
Rodel Batocabe FB Page
Lawmaker's family, colleagues ask witnesses to come forward
LEGAZPI CITY, Philippines — Grieving relatives of murdered Ako Bicol party-list Rep. Rodel Batocabe yesterday urged witnesses to come out and help in catching the killers.
A P30-million reward is ready for the taking by anyone with information that could lead to the identification and arrest of the assassins.
The victim's son Justine Batocabe promised protective custody by the party-list group of any witness.
He said a witness – if found credible – would be recommended for placement in the government's witness protection program.
AKB party-list Rep. Alfredo Garbin Jr. also promised to keep the informant's identity secret.
Batocabe was killed in broad daylight at a gift-giving event in Daraga on Saturday along with his police escort Orlando Diaz.
The younger Batocabe, a lawyer, is now Ako Bicol's second nominee.
"Should this witness positively pinpoint the real mastermind of my father's killing, we will immediately hand to him the P30-million reward," Batocabe's son said at a press conference yesterday at the Arcilla Hall of Bicol University in Daraga, Albay, where Batocabe's remains lie in state.
Garbin, meanwhile, expressed shock at the brazenness of Batocabe's assassins.
"We need to take this incident very seriously. Otherwise, this could lead to a culture of impunity where nobody gets punished despite their dastardly acts," Garbin told The STAR.
"I know I am exposing myself to danger with my strong condemnation and determination to bring the perpetrators to justice. But I have to do this. If they did it to a sitting congressman, they could do it to an ordinary person. This has to stop right away," he said.
In the wake of the killings, Bicol police director Chief Supt. Arnel Escobal relieved Supt. Milo Pagtalunan as provincial police director of Albay on Sunday and reassigned him to the Regional Personnel Holding and Accounting Unit (RPHAU) at Camp General Simeon Ola.
Pagtalunan was replaced by his deputy director Supt. Dennis Rellata as officer-in-charge of the Albay police office. Escobal did not cite his reason for reassigning Pagtalunan, but his order came two days after Batocabe's murder.
Greater police visibility is expected in and around Bicol University as officials and Batocabe's lawmaker-colleagues are expected to come to pay their last respects.
His remains will no longer be brought to the Congress plenary hall in Quezon City, his family said. His burial is scheduled on Dec. 31, but his family has yet to disclose the site of his interment.
Help for the bereaved
Apart from raising P30-million bounty for the arrest of Batocabe's killers, the House of Representatives should also give money to the grieving families, Albay Rep. Edcel Lagman said.
"It is hoped that the counterpart amount for the bereaved families, who suffered irreparable loss and inordinate grief, will be augmented by similar contributions from other representatives," Lagman said.