Panelo stretches 'lawless violence' to cover drug smuggling at Customs
October 30, 2018 | 7:05pm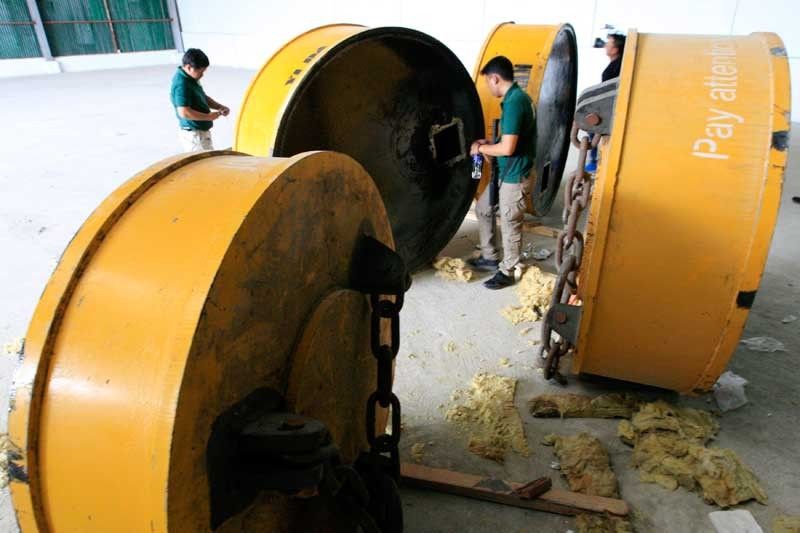 MANILA, Philippines — Presidential spokesperson Salvador Panelo said that as far as the administration of President Rodrigo Duterte is concerned, corruption is considered "lawless violence" and justifies putting military personnel at the Bureau of Customs.
Panelo said this in defense of President Rodrigo Duterte's announcement last week that the BOC would be managed by the military, which has raised questions on its legality and constitutionality.

READ: Duterte places Customs under military control
"Now, the lawless violence certainly would refer to what is happening in BOC," Panelo told Malacañang reporters in a press conference Tuesday.
Panelo was referring to a September 2016 declaration of a state of lawless violence issued by the president shortly after a bomb went off at the Davao night market and killed 14 people.
The now two-year-old declaration allows police to call on the military for help in suppressing lawless violence.
READ: Duterte declares 'state of lawlessness' after Davao blast

But Panelo, who had previously and incorrectly claimed that the country's drug problem could justify a declaration of martial law, claimed the "state of lawless violence", which has yet to be lifted, can apply to other government agencies.
"There is a state of lawlessness. If you can bring in hundreds of kilos of drugs, then there must be some grave wrong in that area," Panelo said. "And there is state of lawlessness there. It violates the law, it violates the Constitution."
Proclamation 55, which declared the state of lawless violence, specified acts of actual violence like "abductions, hostage-takings and murder of innocent civilians, bombing of power transmission facilities, highway robberies and extortions, attacks on military outposts, assassinations of media people and mass jailbreaks."
It also authorizes the military and police "to undertake such measures as may be permitted by the Constitution and existing laws to suppress any and all forms of lawless violence in Mindanao and to prevent such lawless violence from spreading and escalating elsewhere in the Philippines."
Despite that, Panelo insisted that "lawless violence" also means a kind of metaphorical violence and, "not as we understand in the limited sense."
Shabu smuggling at Customs
The bureau is being put in the hot seat after former commissioner Isidro Lapeña admitted magnetic lifters seized by the Philippine Drug Enforcement Agency in August may have contained at least P6.8 billion worth in shabu.
This figure, according to PDEA, may be closer to P11 billion.
Panelo's arguments defending the militarization of the commission were countered by law professor and analyst Antonio La Viña.
La Viña said over ANC that placing the BOC under military control violates two constitutional provisions: "First, civilian authority should always be superior to military authority. Second, no soldier or official in active service should be appointed or designated under any capacity to a civilian post."
He explained further, "a soldier can't even be a janitor at the Bureau of Customs if they are in active service. They can if they retire or resign."
While Panelo interpreted violence to include corruption, La Viña said categorically that corruption is not lawless violence. "They cannot do anything there unless there's war, rebellion or lawless violence where people are killing each other."
Former Customs Commissioner Lapeña was a no-show at the shabu smuggling probe at the senate on Monday after Duterte announced his transfer to head the Technical Education and Skills Development Authority (TESDA), naming former AFP chief Leonardo Rey Guerrero as his replacement.