A closer look at 'bungkalan', the supposedly sinister plot
October 29, 2018 | 7:21pm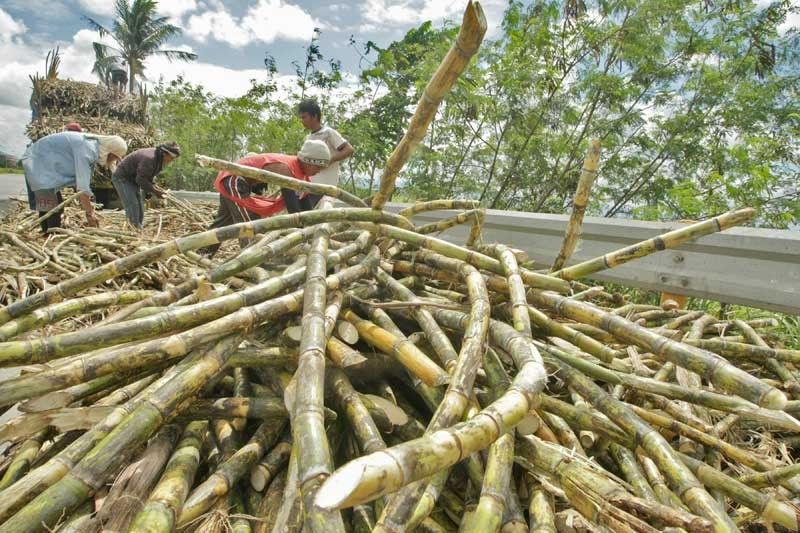 MANILA, Philippines — Following the murder of nine farmers last week in Sagay City, President Rodrigo Duterte on Monday, warned those occupying idle lands and housing units that they would shoot and arrest them.
"My orders to the police and the soldiers, shoot them. If they resist violently, shoot them. If they die, I do not care," Duterte said in a speech, alluding to it being a plan by the New People's Army.

"I will tell the Left, the communists, 'Do not do it ever again because I have issued an order to the police and to the Armed Forces. If you continue to occupy a property just what happened in Bacolod, I said, this time I will order your arrest," Duterte said.
The killings actually happened in Sagay City.
Read: State forces to arrest, shoot groups occupying land, Duterte warns

The president echoed the earlier statement of Gen. Carlito Galvez, Armed Forces of the Philippines chief, who said on Thursday, October 25, that the killings were part of a devious plot known as "Oplan Bungkalan," which he said is part of an alleged destabilization plot allegedly aimed at taking down the Duterte administration.
According to Galvez, "We know that the international community is coming here, so they really hatched these plans. There's a sinister plot"

Human rights group Karapatan countered the allegation in a press statement by Friday, October 26, and said the farmers were only practicing "bungkalan," a regular agricultural activity by farmers during the Tiempo Muerto (dead season), a lean time between planting and harvest.
Bungkalan and Tiempo Muerte
For most plantation workers in the country's sugar bowl in the Western Visayas, bungkalan is something less nefarious and has been a practice for decades to make use of idle lands —especially during the Tiempo Muerto.
According to National Federation of Sugar Workers'-Negros chairman Rolando Rillo, the practice of tilling idle lands to grow shorter-term crops has been around since 1971. Its current form has been practiced on Negros island since 2009.
Rillo told Philstar.com in a phone interview in Filipino that "workers are placed on lands that fall under the current collective bargaining agreement (CBA)." He did not elaborate.
Lands used in the bungkalan are arranged by an arrendador (leasing agent), who then allows them to grow crops like monggo, corn, or cassava.
According to a statement released by Karapatan on Friday, October 26, a certain Allan Simbingco was the arrendador on Hacienda Nene, where the farmers were killed.
They said he allegedly knew of the farmers' plans to cultivate the land, and is a relative of Sagay Mayor Alfredo Marañon III, Negros Occidental Governor Alfredo Maranon Jr. and landowner Carmen Tolentino.
According to Rillo, the farmers were only using a section of the land that wasn't being used to grow sugarcane. He also said the sugar workers were not claiming the land as their own.
The Tiempo Muerto can be anywhere between April and October (depending on the year). Because there is no harvest during that time, farmers are not earning. Cultivating the land on a temporary basis allows farmers to earn income while waiting for the sugarcane harvest.
There are about 300,000 sugarcane workers in the Negros island, who earn between only P30 and P50 per day during the six- to seven- month harvest season.
"The bungkalan is a big help for farmers," Rillo said.
RELATED: 'Bungkalan' caused by unaddressed social injustice, land rights group says
KMP: 'Bungkalan' not coercive
In a separate press statement, Kilusang Magbubukid ng Pilipinas chairperson Danilo Ramos "said land occupation and cultivation activities are not coercive and, in fact, are collective efforts of farmers to assert genuine land reform." He said that farmers cultivate idle land for food crops.
Ramos said that there are 10,000 cases of Certificates of Land Ownership Award cancellations pending at the Department of Agrarian Reform and farmers would die of hunger from waiting for the government's land reform program to reach them.
"Farmers got old and sick following up their land cases at DAR but they never got to own the land that they have been tilling for decades," Ramos said.
"Farmers took it upon themselves to realize genuine land reform through collective land cultivation," he also said.
Bagong Alyansang Makabayan-Negros, in a separate statement, said "the bungkalan is "an assertion of the farmers for land use, it is also a just and legitimate call for the government to resolve the decades-long agrarian unrest in the country."
KMP: 7 of 10 farmers tilling land they do not own
Rillo said he was saddened upon hearing Duterte's statement to shoot or arrest farmers "illegally occupying" farm lands.
"It's really disappointing to hear that from the president's mouth. He knows how much we suffer, he's talked about land distribution issues in the past. He's turning small farmers into criminals. 'Bungkalan' is a big help to us and he knows this," Rillo said.
Kilusang Magbubukid ng Pilipinas, meanwhile, said the president had "virtually issued a shoot-to-kill order against farmers cultivating the land" with his remarks. "Seven out of ten farmers do not own the land they till. They are actually tilling lands that they do not own," he pointed out.