Sotto proposes replacing PCOO with revived Office of Press Secretary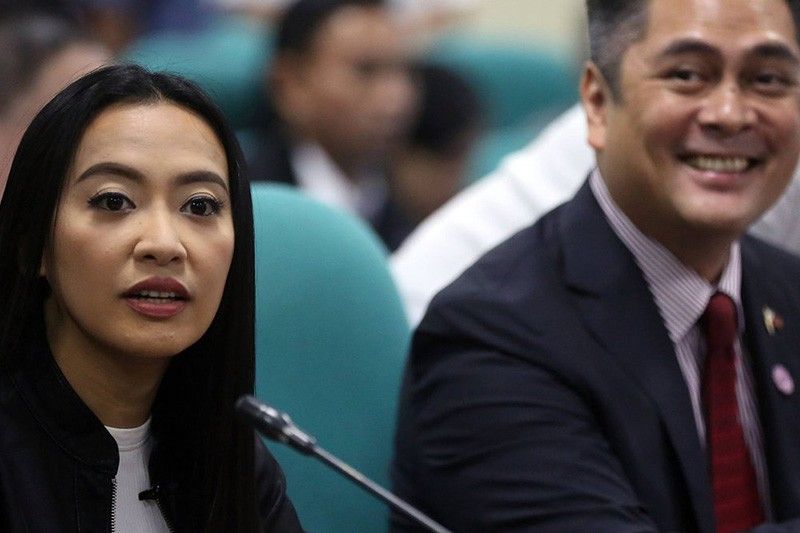 MANILA, Philippines — Senate President Vicente Sotto III has proposed the reestablishment of the Office of the Press Secretary to replace the Presidential Communications Operations Office, an agency whose reputation has been marred by blunders and controversies.
Sotto raised the suggestion during the Senate hearing on the 2019 budget of the PCOO Wednesday.
The senate president said that he and other senators had been questioning the effectiveness of the PCOO to relay President Rodrigo Duterte's message to the public.
"So, we were thinking that this is the best time to review and study the possibility of reverting back it back to the Office of the Press Secretary," he said, noting that the chief executive is "receptive" to the proposal.
"While you scrutinize the budget, you can look into the possibility of taking everything all under the umbrella of the Office of the Press Secretary and perhaps it would be more effective than what it is today," Sotto said.
Secretary Martin Andanar, PCOO chief, said he is in favor of reviving the OPS.
Aquino split Office of Press Secretary in 2010
In 2010, President Benigno Aquino III signed Executive Order 4, reorganizing the OPS into the PCOO and the Presidential Communications Development and Strategic Planning Office.
Duterte abolished PCDSPO in 2016 and transferred its functions to the PCOO, which was supposed to be renamed the Presidential Communications Office.
The PCOO—the main agency, its attached agencies and officials—under the current administration has figured in a number of gaffes.
The blunders range from referring Norway as "Norwegia" to publishing the old articles of the Philippine News Agency with editor's notes in the headlines.
READ: 'Is there hope for PCOO?': Gatchalian is latest victim in PCOO blunder
The controversial video on federalism by former PCOO Assistant Secretary Mocha Uson and her blogger co-host Drew Olivar revived calls to scrap the agency's budget. Uson's absence at budget hearings at the House of Representatives had also deferred deliberations on the agency's proposed budget for 2019.
Uson announced Wednesday that she had resigned so the agency's budget would not be delayed.
READ: 'Norwegia' and other PCOO official announcement blunders
Related video: