Robredo's lawyers mulling cases vs 'pepederalismo' blogger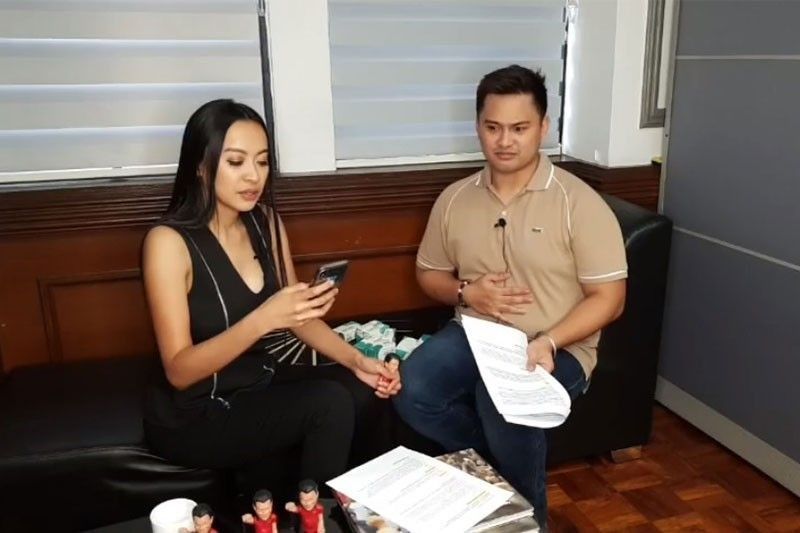 MANILA, Philippines — The lawyers of Leni Robredo are considering whether to press charges against a blogger who lambasted and threw sexual allegations against the vice president, her spokesperson said on Tuesday.
Videos of Drew Olivar cursing at and raising sexual allegations against Robredo circulated online, just days after he and Communications Assistant Secretary Mocha Uson created waves online over a controversial federalism video.
On the videos, Olivar made serious accusations against the vice president, including going on a trip to South Africa just to engage in sex.
He also accused Robredo of sending one of her daughters, Aika, to an expensive education at Harvard University using public money.
He said that despite Aika's expensive education, she would do nothing upon her return to the Philippines.
Aika studied in Harvard University on a scholarship, according to Robredo.
Barry Guitierrez, the spokesperson for Robredo, said that her legal team was considering filing cases against Olivar.
"The possibility is being studied seriously by her lawyers," Guttierez said.
Aside from this, Olivar recently got embroiled in a controversy after he danced on a suggestive video posted on Uson's blog.
The "Pepedederalismo" dance of Olivar, a blogger and co-host of Uson on the "Good News Game Show," was slammed by both senators and proponents of federalism.
Uson and Olivar justified the risque dance number, in which Olivar gestured to his crotch and chest and shouted "I-pepe," "I-dede" and shouted "I-pederalismo."
Uson said that it was intented to stir discussions on federalism.
The controversial video has resulted in suggestions in the Senate to give the Presidential Communications Operations Office, Uson's office, a zero budget.
Related video: