Duterte: If I had my way, I won't renew ABS-CBN's franchise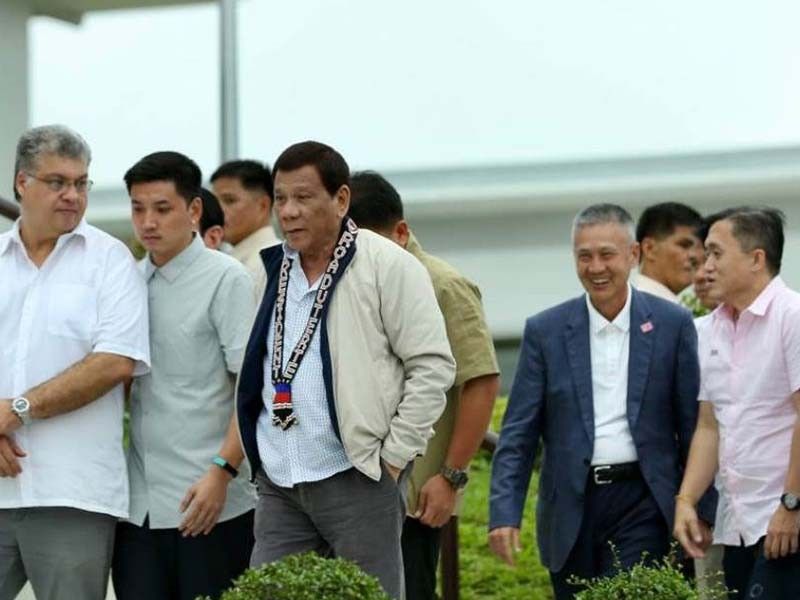 MANILA, Philippines — President Rodrigo Duterte on Friday said he is personally against the renewal of franchise of media and entertainment giant ABS-CBN Corp., which he had accused of swindling him.
The president's fiery remarks are the latest in what critics call a string of verbal attacks against dissenting media.
In an expletive-laden speech, Duterte targeted ABS-CBN anew for "stealing," in apparent reference to his previous allegation that the media conglomerate failed to air his political advertisements during the election campaign in 2016, even though these were already paid for.
He added that the Lopez family, the owners of the broadcast network, had been sending emissaries to his office to negotiate, but he refused to talk to them.
"Now, ABS-CBN, their franchise is due for renewal... But I will never also intervene. But if I had my way, I will not give it back to you," Duterte said.
ABS-CBN's franchise expires in 2020. House Bill 4349, which proposes to extend the media giant's franchise by another 25 years, is currently pending before the House Committee on Legislative Franchises.
Duterte first expressed his opposition to the renewal of ABS-CBN's franchise on April 27, 2017, which came days after he signed a law renewing rival GMA Network Inc.'s franchise.
On March 30 last year, Duterte hit ABS-CBN and domestic newspaper The Philippine Daily Inquirer for their supposed "unfair" and "slanted" reporting of his administration, adding that "corrupt" media "ails the Philippine society."