Quimbo-led faction now largest minority bloc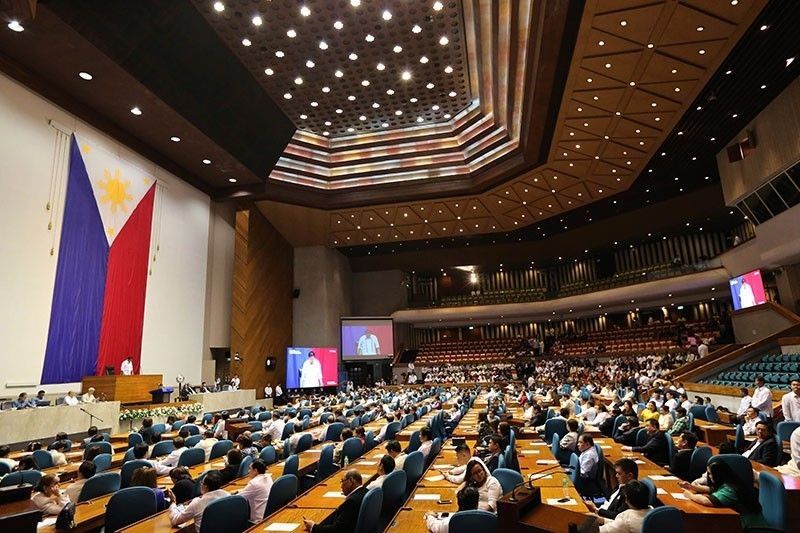 MANILA, Philippines — The bloc led by Rep. Romero Quimbo (Marikina) is already the largest group among those vying to be recognized as the minority caucus in the House after two more lawmakers joined it.
Quimbo's group now numbers 24 after Rep. Emmanuel Billones (Capiz) and Rep. Vicente Alcala (2nd District, Quezon) applied and were accepted by the Marikina lawmaker into their ranks.
"This further proves our legitimacy in the House, and shows that this new Minority is one that is worthy of the promise of democracy to our people," Rep. Kaka Bag-ao (Dinagat Islands), who is allied with Quimbo, said in a statement.
The identity of the minority caucus in the House remains unsettled as three groups of lawmakers are vying to be recognized as the chamber's minority.
Aside from the group of Quimbo, which is composed on Liberal Party, Makabayan and "Magnificent 7" lawmakers, the factions led by Rep. Danilo Suarez (3rd District, Quezon) and Rep. Eugene Michael De Vera (ABS party-list) also would like to be designated as the House minority.
De Vera's group is supported by ousted House Speaker Pantaleon Alvarez and former Majority Leader Rodolfo Fariñas, who argued on Monday night that De Vera was the real minority leader as he was its only ranking member who did not vote for Speaker Gloria Macapagal-Arroyo.
Both groups of Suarez and De Vera number fewer than 20, according to estimates.
Bag-ao said she is sure that more of their colleagues would join their group.
She said that the change of House leadership would result in the observance of democratic processes in the chamber.
"This includes opening our institution to diverse perspectives on issues to bring out the best policies for the people — which was not the case during the previous tenure of former Speaker Pantaleon Alvarez and his former Minority Leader Danilo Suarez," Bag-ao said.
"Expect our numbers to increase in the coming weeks," she added.
The confusion on the House minority was a result of the dramatic reorganization in the leadership of the chamber last week which saw Alvarez ousted and Arroyo selected as its new leader.
On the part of the majority, it elected Rep. Rolando Andaya (Camarines Sur), who was Arroyo's budget secretary during her presidency, as its leader.