Duterte's first Independence Day speech met with protest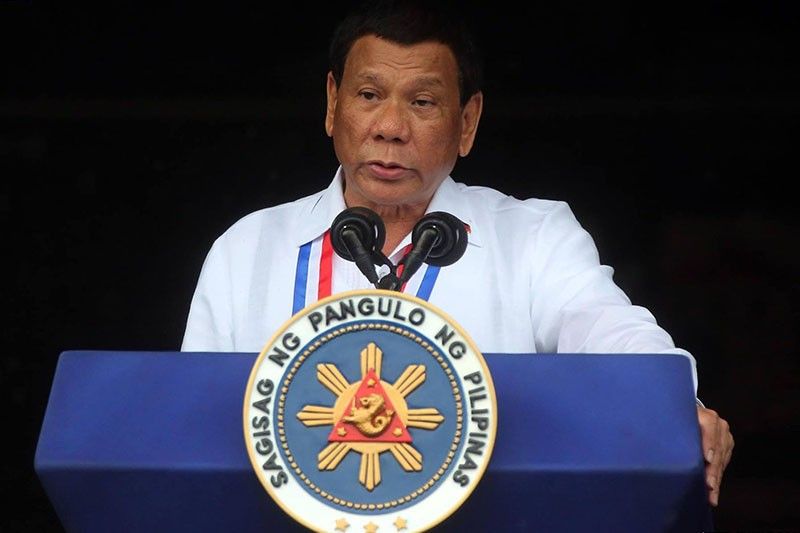 MANILA, Philippines — President Rodrigo Duterte's first Independence Day speech was disrupted by a pocket of protesters branding him as traitor.
On Tuesday morning, Duterte has just started his speech apologizing for arriving late in Kawit, Cavite for the 120th Independence Day celebrations, but he was disrupted by a lightning rally.
The president was momentarily caught off guard, but then continued: "Okay lang. I will understand."
He then proceeded to wave at the people. "Our Constitution guarantees freedom of the press, freedom of assembly and free expression," Duterte added.
The president said that he would just turn to law enforcement officers to "deal with them peacefully" and apply "maximum tolerance."
"We cannot agree at all times for all seasons," the president added.
"We may not understand each other, but at least there is a common denominator: We love our country," Duterte added.
This is the first Independence Day rites led by Duterte, who is on his second year of presidency.
Last year, Duterte skipped the 119th Independence Day celebration at the Rizal Park as he was "not feeling well," as said by Foreign Affairs Secretary Alan Peter Cayetano.
The administration of Duterte is facing strong criticism for its brutal war on drugs that claimed thousands of lives. The government is also slammed for cozying up with China at the cost of yielding the Philippines' sovereign rights, according to critics. — Kristine Joy Patag