Chinese coast guard continue to harass Filipino fishermen in Scarborough — report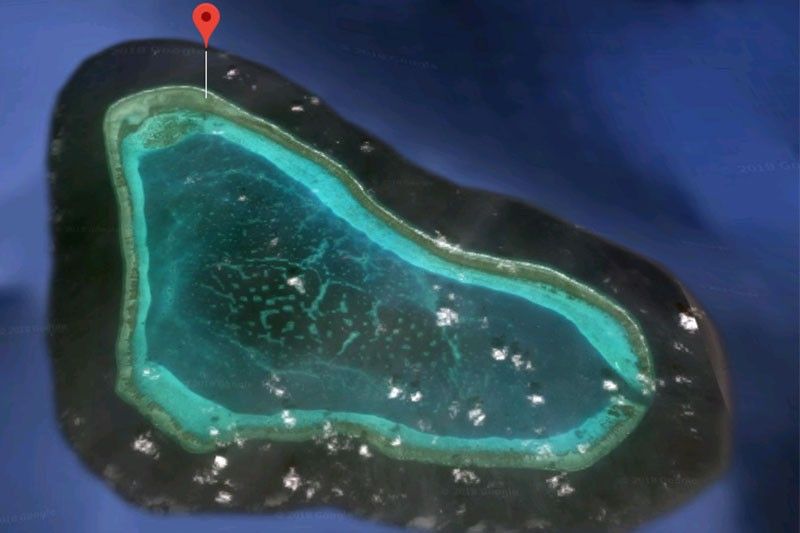 MANILA, Philippines (Updated 12:14 p.m.) — Despite the "red lines" that the Philippines has set for China, the Chinese continue to harass Filipino fishermen in Panatag or Scarborough Shoal.
The disputed shoal is 124 nautical miles from the coast of Zambales but Chinese Coast Guard vessels are seen in the area, according to a report from GMA News' Jun Veneracion.
In the report, a Chinese coast guard speedboat can be seen going to the Filipino fishermen's boat where the television crew is also aboard.
The Chinese coast guard personnel can be seen asking for fish from the Filipino fishermen.
"We have bread. You want bread? What do you want?" a Filipino fisherman can be heard talking to the Chinese as filmed by GMA News.
"Fish daw (They want fish)," another Filipino fisherman said.
GMA News was also able to obtain a May 20 phone footage where two Chinese coast guard personnel can be seen going aboard a Filipino vessel and later on opening a container where the catch of the fishermen were stored.
In the video, the Chinese are taking away the catch of the Filipino fishermen from Scarborough Shoal.
"Basta nahalungkat nila ang gusto nila, ilagay nila sa plastic, mga magaganda pa ang kunin nila (As soon as they see it, they will take what they want and put in on plastic. They even take the best ones)," Filipino fisherman Ernie Egana told GMA News.
Presidential spokesman Harry Roque told GMA News that the Philippine government would protest this incident.
"Madali po 'yan irereklamo po natin 'yan sa bansang Tina dahil ang pagkakaintindi natin dahil tayo ay magkakaibigan na dapat hinahayaan mag-hanapbuhay ang ating mga mangingisda doon (That's easy, we will protest that to China because our understanding is that because we are friends, they should allow our fishermen to catch fish there)," Roque said.
This incident proves the claims of Magdalo Partylist Rep. Gary Alejano that Filipino fishermen still experience harassment from the Chinese.
In a Congressional hearing last week, Alejano pointed out that China is controlling Scarborough Shoal, contrary to the claims of the Philippine government.
"In fact, when they fish there, their catch are being inspected and the best fish are being taken away from them there. If you are a fisherman, your time is wasted, your effort is wasted," Alejano said.
Foreign Affairs Secretary Alan Peter Cayetano, meanwhile, said that local fishermen's access to the fishing ground is a gain for the country under the Duterte administration.
"There is still slight harassment but in the past it was total harassment. Before, our ships cannot enter but now they can access the maritime environmental protection area," Cayetano said.
Taking control of Scarborough Shoal was among the actions identified by the Philippines that would be deemed unacceptable in the South China Sea, part of which is the West Philippine Sea.
The shoal is well within the country's 200-nautical mile exclusive economic zone.
"What is our red line? Our red line is that they cannot build on Scarborough [Shoal]," Cayetano earlier said.
As ruled by The Hague-based arbitral tribunal, China's bullying of local fishermen in Scarborough Shoal violates the fishing rights of Filipinos. The shoal is a traditional fishing ground, therefore, China, the Philippines or any other country cannot prevent others from accessing the area.
Another "red line" is that the Chinese should not harass Filipino soldiers conducting resupply missions on features in the West Philippine Sea, which Beijing had also violated.
In the same Congressional hearing, Alejano revealed that Chinese navy and coast guard harassed Filipino troops conducting a resupply mission to Ayungin Shoal.
The Philippine government silently filed a protest over the incident but Duterte seems to be unaware of this matter.
"This is the first time I've heard of it," Duterte said.
Related video: