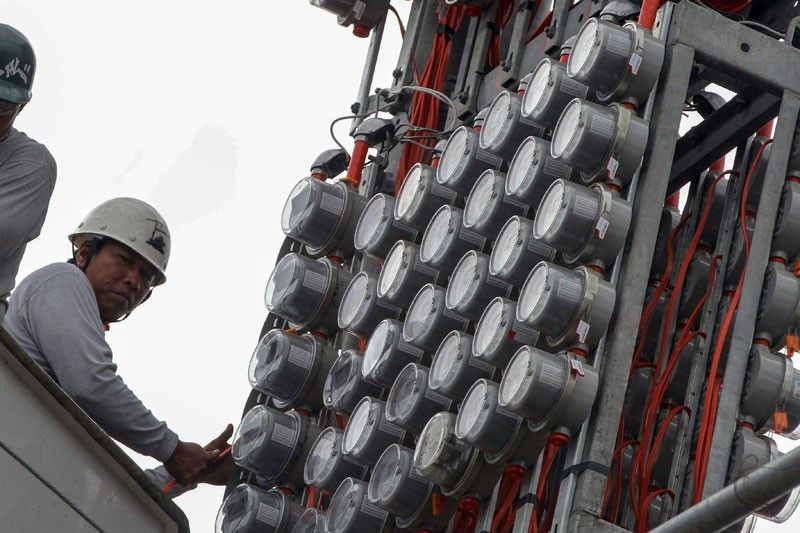 Meralco said overall electricity rates this month amounted to P10.0041 per kwh compared to P10.55 per kwh in April.
KJ Rosales
Meralco lowers electricity rates for May 2018
MANILA, Philippines — Power rates will go down by P0.5436 per kilowatt-hour (kwh) this month due to lower generation and transmission costs, the Manila Electric Co. (Meralco) announced yesterday.
Meralco said overall electricity rates this month amounted to P10.0041 per kwh compared to P10.55 per kwh in April.
This reflects a decrease of P108.72 in the bills of residential customers consuming 200 kwh, P163.08 for 300 kwh, P217.44 for 400 kwh and P271.80 for 500 kwh.
Meralco attributed the lower power rates to the P0.4212 per kwh decrease in generation charge from P5.4735 per kwh to P5.0523 per kwh.
Charges from the Wholesale Electricity Spot Market (WESM) dropped by P1.0139 per kwh despite higher demand for power in the Luzon grid as various power plants on scheduled maintenance shutdown returned to normal operations.
Meralco sourced 22 percent of its total electricity requirement from WESM this month.
The cost of power from Independent Power Producers (IPPs) also went down by P0.5920 per kwh after the 460-MW Quezon Power Philippines Ltd. Co. finished its scheduled maintenance.
Purchases from Power Supply Agreements (PSAs) increased by P0.2096 per kwh due to scheduled maintenance outage of Pagbilao Unit 1 and Ilijan Unit 1 as well as the quarterly repricing of Malampaya natural gas.
Meralco said IPPs provided 45 percent of its total energy requirement, while the share of PSA purchases was 33 percent this month.
Transmission charge to residential customers slightly decreased by P0.0096 per kwh. With the lower generation and transmission costs, taxes and other charges went down by P0.1128 per kwh this month.
Meralco's distribution, supply and metering charges have remained unchanged for 34 months.
Generator sets on standby for polls
Meanwhile, Meralco said it has prepared more than 180 generator sets for the barangay and Sangguniang Kabataan elections on May 14.
These generator sets would provide lighting to polling and canvassing centers in case of power interruptions.
More than 300 floodlights are ready for deployment and use in case of emergencies. Meralco advised those who will be manning polling precincts to bring backup lights.
Around 500 Meralco personnel will be on duty on May 14 to respond to any eventuality.
Meralco reminded those who will be manning polling and canvassing centers to refrain from plugging in unnecessary appliances and gadgets to avoid overloading.
It also advised the public to refrain from using balloons, firecrackers, confetti and party poppers near overhead lines and facilities to avoid tripping and power interruptions.
Meralco said it has finished inspection of polling precincts within its franchise area and made the necessary recommendations to the respective school and building administrators to address potential problems.