Duterte says North Korea's Kim Jong Un now his idol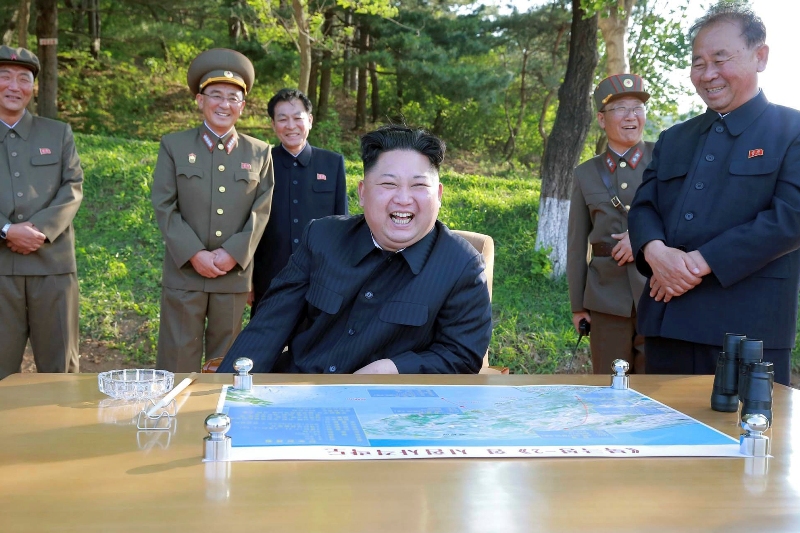 MANILA, Philippines — From being a "crazy man" with "dangerous toys," North Korean leader Jong-un is now viewed by President Rodrigo Duterte as an "idol" and a "hero of everybody" after the two Koreas agreed to put an end to their war and to work to remove nuclear weapons in their peninsula.
Duterte said he would greet and congratulate Kim if given the opportunity to meet him.
"He has become my idol. Kim Jong Un. For all of the time, he was pictured to be the bad boy of the community. But with one master stroke, he is now the hero of everybody. He appears to be amiable, jolly good fellow, and very accommodating," the president said.
"I hope he remains to be that way because nobody is really after him. Just a matter of historical divide which was created there... So I think that, to me, the man of the hour would be King Jong Un. And someday, if I get to meet him, I'd like to congratulate him," he added.
"I will tell him 'I admire you. You have a sense of timing.' Heroism is sometimes left to chance, otherwise it's purposely timed."
READ: DFA: Duterte comments on 'chubby' Kim Jong Un expression of concern
Duterte said the willingness of Kim and his South Korean counterpart Moon Jae-in to work together eased the tensions in the Korean Peninsula.
"He should just treat me as a friend because this will promote - the impact is really, there is less stress now in the Korean Peninsula. And maybe, just maybe, we can avoid a war which nobody can win anyway," the Philippine leader said.
The president reiterated that a war involving China, Russia and western countries would wreak havoc in the planet.
"Then maybe you can say goodbye to planet Earth," he said.
In a historic meeting last Friday, Kim and Moon agreed to end their war that started in the 1950s and to cooperate in getting rid of nuclear weapons in the Korean Peninsula.
"South and North Korea confirmed the common goal of realizing, through complete denuclearization, a nuclear-free Korean Peninsula," a joint statement by Kim and Moon read.
Months before the meeting, North Korea staged a series of ballistic missile tests, a move that its neighbors said would affect peace and stability in the region.
The rogue state stepped up its nuclear program despite the economic sanctions slapped by the United Nations (UN) and warnings by other nations including the United States.
The Association of Southeast Asian Nations had expressed concerns over the missile tests and have asked North Korea to fulfill its obligations under all relevant UN Security Council resolutions.
During the height of the Korean Peninsula tensions, Duterte called Kim a "crazy man" and a "maniac" playing with "dangerous toys" and warned that failure to resolve the problem would turn the region into an "arid land."