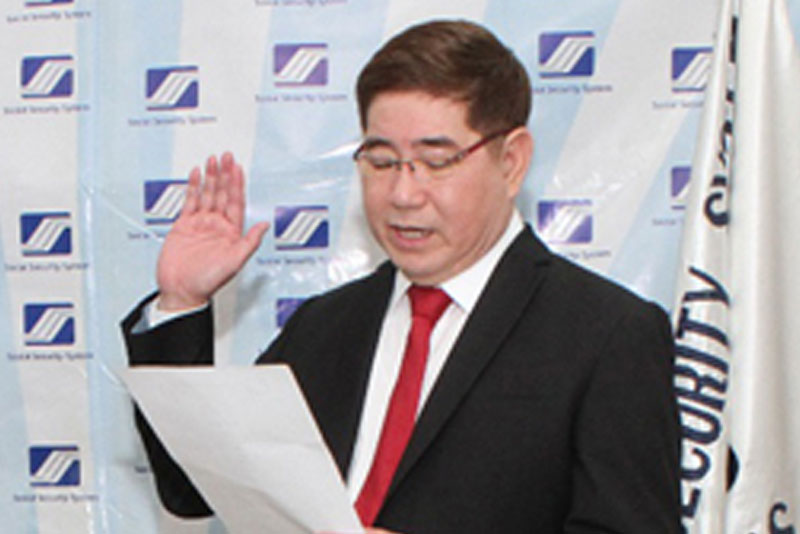 The term of La Viña, who served as Duterte's social media manager during the 2016 election campaign, expired last June 30. Last week, Duterte said he fired La Viña and SSS chairman Amado Valdez because of "abuse of public funds." sssph-public.sharepoint.com
Fired SSS Commissioner La Viña back as Tourism undersecretary
MANILA, Philippines — President Rodrigo Duterte's former social media manager, who was "let go" form his previous post for allegedly proposing costly projects, is returning to the government as Tourism undersecretary.
Duterte appointed former Social Security System commissioner Jose Gabriel "Pompee" La Viña as Tourism undersecretary last April 24, documents released by Malacañang on Wednesday showed.
La Viña was Duterte's social media director during the campaign for the 2016 elections.
He was named SSS commissioner in November 2016 but his term was not renewed when it expired on June 30, 2017. Last February, Duterte said he fired La Viña and SSS chairman Amado Valdez because of "abuse of public funds."
READ: Costly project proposals cost La Viña his job
Asked why Duterte gave La Viña a new government post, presidential spokesman Harry Roque replied: "presidential prerogative."
In February, when Roque was announcing that La Viña had been fired, he said: "The president has mentioned time and again that he will not tolerate even a whiff of corruption"
In an earlier statement, Roque said La Viña was fired for proposing costly projects and vilifying his fellow officials. He said La Viña had asked for a budget of P26 million to fund a "social media" project and a television show to be hosted by him but his proposals were rejected.
He said La Viña had also sought a monthly budget of P1.6 million for a media advertising program which was also denied
La Viña was also fired for allegedly seeking the accreditation of seven brokers who will handle SSS investments. Roque said the request was rejected because the brokers could not satisfy some requirements.
Roque also claimed that La Viña had embarked on a "vilification campaign" against four SSS executives "who crossed his path" and had held a press conference to speak against them despite an ongoing probe.
"Let this be a reminder to all public officials that the President is serious in curbing corruption and has strong resolve to promote good governance," Roque said in a statement released last February.
Cambridge Analytica 'connection'
La Viña stirred controversy recently after a photo showing him and four other persons dining with an executive of data mining company Cambridge Analytica surfaced.
The people in the photo, which was published by the South China Morning Post, were La Viña; his cousin Peter, who served as Duterte's campaign spokesman; then National Press Club president and now presidential communications undersecretary Joel Sy Egco; a certain Taipan Millan and suspended Cambridge Analytica chief executive officer Alexander Nix.
Cambridge Analytica made headlines after it was revealed that it collected the personal information of about 70 million users of social media giant Facebook.
In an earlier interview, La Viña claimed that it was Nix who sat down with his group during an event of the National Press Club in 2015.
He said he never communicated with Nix after the event. Malacañang maintains that Duterte won the presidential race "fair and square," dismissing claims that the collection of Facebook users' data influenced the outcome of the polls.