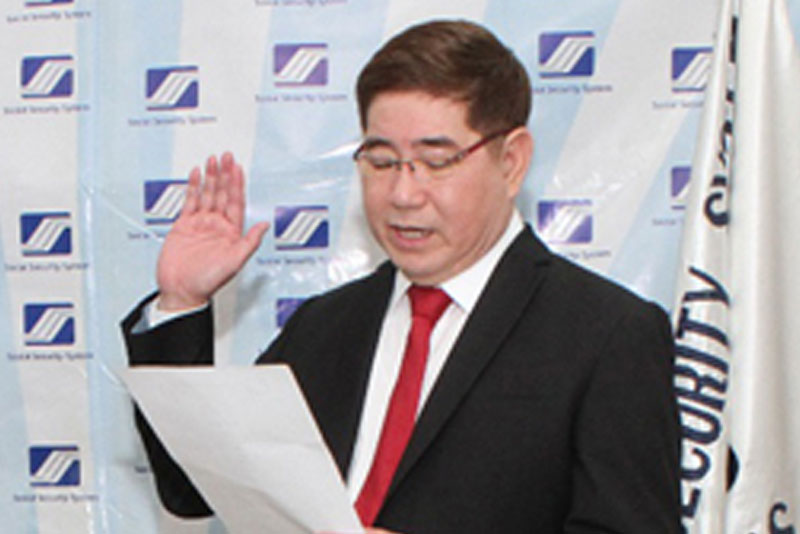 The term of La Viña, who served as Duterte's social media manager during the 2016 election campaign, expired last June 30. Last week, Duterte said he fired La Viña and SSS chairman Amado Valdez because of "abuse of public funds." sssph-public.sharepoint.com
Costly project proposals cost La Viña his job
Alexis Romero
(The Philippine Star) - February 18, 2018 - 12:00am
MANILA, Philippines — President Duterte terminated the services of former Social Security System (SSS) commissioner Jose Gabriel La Viña because he proposed costly projects and vilified his fellow officials, Malacañang said yesterday.
The term of La Viña, who served as Duterte's social media manager during the 2016 election campaign, expired last June 30. Last week, Duterte said he fired La Viña and SSS chairman Amado Valdez because of "abuse of public funds."
Presidential spokesman Harry Roque said Duterte did not renew the term of office of La Viña because of four reasons.
"The President has mentioned time and again that he will not tolerate even a whiff of corruption," Roque said in a statement.
Roque said La Viña had demanded a budget of P26 million to fund a social media project and a television show to be hosted by him but his proposals were rejected.
"He then requested for a budget of P1.6 million per month for a media advertising program which was also denied," Roque added.
The second reason that led to La Viña's termination was his request to accredit seven brokers who will handle SSS investments.
Roque said the accreditation was denied "because these brokers could not meet the requirements."
Roque said La Viña also embarked on a "vilification campaign" against four SSS executives "who crossed his path." Two of the four executives resigned and one is now a consultant of finance Secretary Carlos Dominguez.
The fourth reason for La Viña's termination was his holding of a press conference to speak against the four SSS officials despite an ongoing investigation.