Fortune names De Lima as one of world's greatest leaders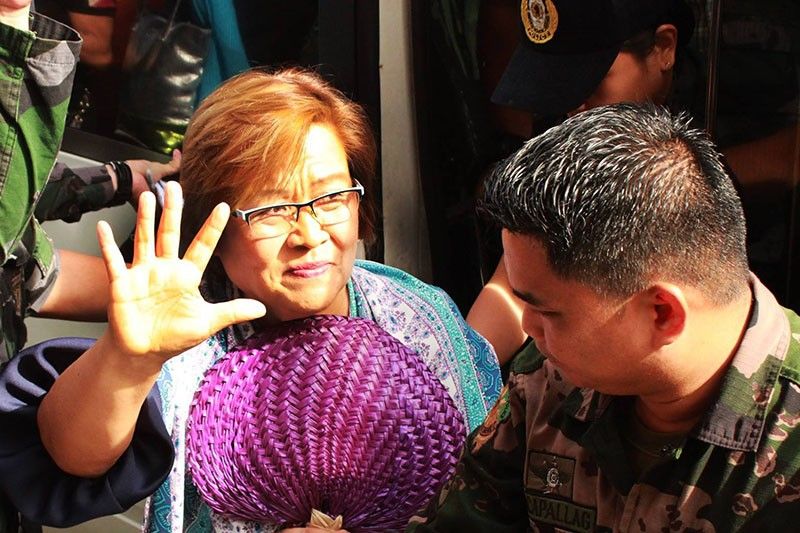 MANILA, Philippines — Sen. Leila De Lima is among the world's greatest leaders, a New York-based business magazine said.
Fortune Magazine included De Lima, one of the most outspoken critics of President Rodrigo Duterte's administration, in the annual list of who it deems the "World's 50 Greatest Leaders."
The entry about De Lima, who ranked 39, stressed that her "imprisonment has not stopped the firebrand from continuing to speak out publicly" on the extrajudicial killings linked to the government's brutal war on drugs.
"President Rodrigo Duterte's hard-line policies against drug dealers are polarizing globally, but in the Philippines they've faced little dissent. De Lima, who headed a committee investigating hundreds of extrajudicial killings under Duterte's leadership, has been a noble exception," the magazine wrote.
De Lima is currently detained in Camp Crame over drug-related charges. Prior to her arrest, she was ousted as chair of a Senate panel holding hearings on the killings.
The senator was accused of protecting and coddling drug traders inside the New Bilibid Prison during her stint as Justice secretary. She repeatedly denied the accusations, saying her detention is politically-motivated.
De Lima was also recognized as one of the 100 Most Influential People by Time Magazine, one of the notable Women Human Rights Defenders in 2017 by Amnesty International, one of the Leading Global Thinkers in 2016 and 2017 by Foreign Policy Magazine and one of the Southeast Asia's Women to Watch by the Diplomat Magazine.
Joining the detained senator in the Fortune's list of greatest leaders were Bill and Melinda Gates, the #MeToo Movement, South Korea President Moon Jae-in, Oprah Winfrey, New Zealand Prime Minister Jacinda Arden, among others.
"The student" of Marjory Stoneman Douglas High School and other schools in the United States topped the list for their "courage, tenacity and sheer eloquence" to tackle the disease of gun violence.