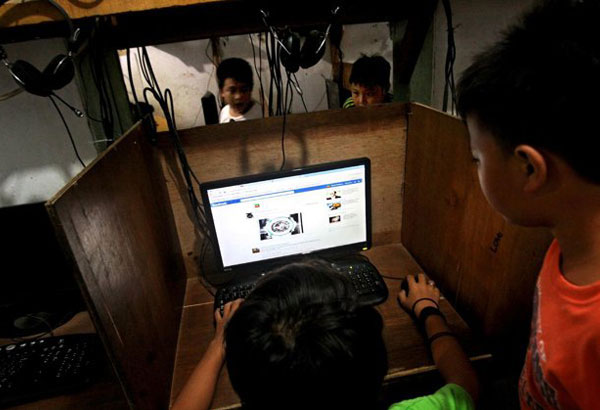 In a report titled "State of the World's Children 2017: Children in a Digital World," the UNICEF highlighted digital divides and debates on the impact of the internet and social media on children's safety and well-being. File
UNICEF: Government, kids face new risks online
MANILA, Philippines — With one in three internet users worldwide being a minor, the United Nations Children's Fund (UNICEF) said governments and children are exposed to new risks and harm online and offline.
In a report titled "State of the World's Children 2017: Children in a Digital World," the UNICEF highlighted digital divides and debates on the impact of the internet and social media on children's safety and well-being.
"Digital technology is now an irreversible fact of our lives. Our dual challenge is how to mitigate the harm while maximizing the benefits of the internet for every child," UNICEF executive director Anthony Lake said.
The report presented UNICEF's outlook on how digital technology affects children's lives. It also identified dangers as well as opportunities for the minors.
It said the government's and private sector's failure to keep up with the pace of digital technology has exposed children to new risks and harm, and left millions of the most disadvantaged children lagging behind.
The report explored the benefits digital technology can offer for the most disadvantaged children, including increasing their access to information, building skills for digital workplace and giving them a platform to connect and communicate their views.
"The internet was designed for adults, but it is increasingly used by children and young people and digital technology increasingly affects their lives and futures," Lake said.
The report presented current data and analysis about children's online usage, the impact of digital technology on their well-being, digital addiction and the possible effects on brain development of looking at the screen longer than necessary.
According to the report, young people are the most connected age group. Worldwide, they have a 71 percent presence online, compared to 48 percent of the total population.
African youth are the least connected, with three of five not online, compared to Europe's one in every 25 not connected online.
Close to 56 percent of all websites are in English and a majority of children cannot find content that they can understand or is culturally relevant.
The report showed that millions of children are missing out. About one third of the world's youth, or 346 million, are not connected online, which exacerbates inequities and reduces children's ability to participate in an increasingly digital economy.