Ombudsman to Duterte: If you have nothing to hide, you have nothing to fear
September 29, 2017 | 9:40am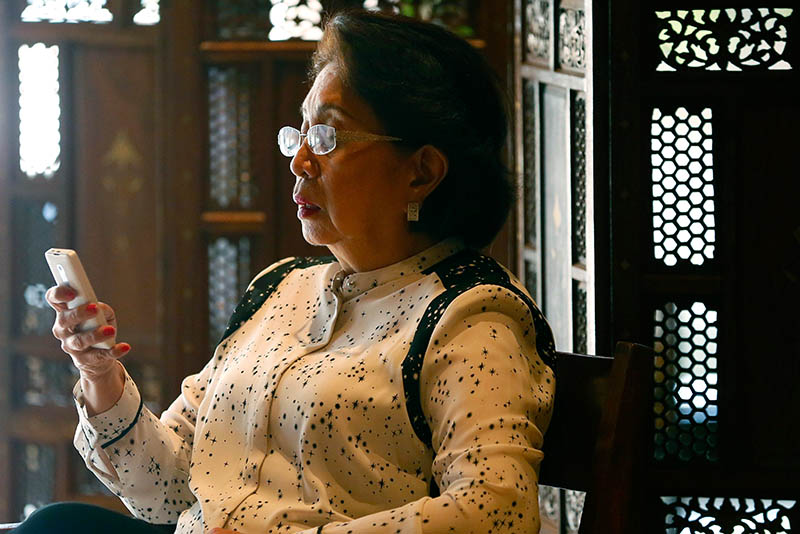 MANILA, Philippines — The Office of the Ombudsman on Friday vowed it would continue its probe into President Rodrigo Duterte's alleged clandestine wealth despite the chief executive's threat that he would form a commission to investigate the supposed anomalies in the anti-graft agency.
"Sorry, Mr. President but this office shall not be intimidated," the Office of Ombudsman said in a statement.
It added: "The president's announcement that he intends to form a commission to investigate the Ombudsman appears to be a retaliation to our ongoing investigation. We will nonetheless proceed with the probe as mandated by the Constitution."
READ: Duterte wants to probe agency investigating his wealth
On Thursday, Duterte warned that he would investigate the Ombudsman if it would not be fair in handling his case and those of members of the erstwhile ruling Liberal Party.
The president's threat came after the anti-graft body announced that it was launching a fact-finding probe into the alleged billions of cash flow that the family of the chief executive supposedly transacted.
"You'll be investigated also. One of these days, kayo ang sigurado kong hahabulin dahil nga yung partiality ninyo," he said. "Pag hindi ninyo imbestigahan sarili ninyo, ako mag-set up ng commission to investigate you as a president with investigating powers."
READ: Official on Duterte's bank records: There were millions
Responding to the controversies of corruption, the agency said it has "always welcomed the efforts help us continue cleanse our ranks."
The anti-graft office challenged the president, "If the president has nothing to hide, he has nothing to fear."
On Wednesday, Carandang was quoted as saying that his office had already received the bank transaction record of the president's family from 2006 to 2016 from the Anti-Money Laundering Council.
The fact-finding investigation stemmed from a case filed by Sen. Antonio Trillanes IV alleging that the first family had hidden wealth.
But AMLC on Thursday denied that it had provided Ombudsman with a report detailing the transaction history of the first family's bank accounts.
Ombudsman Conchita Carpio-Morales has inhibited herself from acting on any case filed against the first family.
Duterte's daughter, Davao City Mayor Sara Duterte, is married to Morales' nephew, lawyer Manases Carpio.