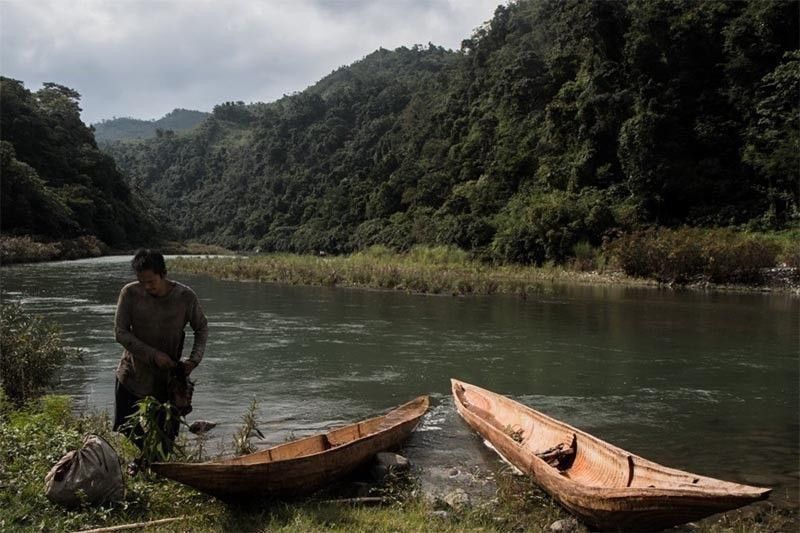 Climate and environment updates
LATEST UPDATE: May 14, 2021 - 7:55am
LOCATION:
+ Follow Story
3 days ago
Climate summit COP26, due to take place in Glasgow in November, is "our last hope" of preventing runaway temperature increase, the president of the event was to say in a major speech on Friday.
"I have faith that world leaders will rise to the occasion and not be found wanting in their tryst with destiny," British MP Alok Sharma was set to say, according to extracts of his speech released to the media.
COP26 will bring together climate negotiators from 196 countries and the EU, along with businesses, experts and world leaders. — AFP
May 10, 2021
Climate change is set to devastate Kenya's tea production as the world's largest exporter faces rising temperatures, erratic rainfall and insect infestations, according to analysis released on Monday.
Tea is the world's most consumed drink after water and disruption in supply from the east African nation is predicted to have a global impact.
A report from the charity Christian Aid outlined the various threats Kenya faces to its key black tea crop, as well as the dangers that other countries are likely to encounter as the planet continues to warm.
Citing a peer-reviewed study, the report said that the quadruple threat of rising temperatures, erratic rainfall, droughts and new insect infestations are forecast to destroy 26.2 percent of the country's optimal tea growing areas by 2050.
And climate change is expected to reduce the areas with medium quality growing conditions by nearly 40 percent in the same time frame.
"For generations we have carefully cultivated our tea farms and we are proud that the tea that we grow here is the best in the world," said Richard Koskei, a tea farmer from Kenya's western highlands. — AFP
April 22, 2021
US President Joe Biden opened an international climate summit Thursday saying that the United States "isn't waiting" to lead on an issue of "moral and economic imperative."
"The cost of inaction keeps mounting. The United States isn't waiting," he said in the opening address of the two-day summit being hosted virtually by the White House. — AFP
April 21, 2021
A group of 43 international banks including sector heavyweights have joined a UN-convened pact to reach carbon neutrality by 2050, the world body said Wednesday.
Bringing together household names like Barclays, HSBC, Bank of America, Deutsche Bank and BNP Paribas, the "Net Zero Banking Alliance" members vowed to make greenhouse gas emissions from their lending and investment portfolios "align with pathways to net-zero by 2050 or sooner" with regularly updated intermediate goals.
"All targets will be regularly reviewed to ensure consistency with the latest science," the United Nations' finance for the environment initiative UNEP FI said in a statement.
HSBC boss Noel Quinn said it was "essential" for banks to finance the green transition, adding that "we have to establish a robust and transparent framework for monitoring progress... and we want to set that standard for the banking industry."
The group will also be a founding member of a sector-wide initiative — the Glasgow Financial Alliance for Net Zero (GFANZ) — from former Bank of England governor Mark Carney, the UN special envoy for climate action and finance. — AFP
April 21, 2021
The European Parliament and EU member states have agreed a target to cut carbon emissions by "at least" 55 percent by 2030, the EU Commission said in a statement released early Wednesday.
"The European Climate Law enshrines the EU's commitment to reaching climate neutrality by 2050 and the intermediate target of reducing net greenhouse gas emissions by at least 55% by 2030, compared to 1990 levels," read the statement. — AFP
April 14, 2021
New Zealand will force banks to reveal the impact their investments have on climate change under world-first legislation intended to make the financial sector's environmental record transparent, officials say.
Commerce Minister David Clark says the law would make climate reporting mandatory for banks, insurance companies and investment firms.
"Becoming the first country in the world to introduce a law like this means we have an opportunity to show real leadership and pave the way for other countries to make climate-related disclosures mandatory," he says. — AFP
March 25, 2021
Decades of poaching and shrinking habitats have devastated elephant populations across Africa, conservationists said Thursday, warning one sub-species found in rainforests was a step away from extinction.
In an update of its "Red List" of threatened species, the International Union for Conservation of Nature said the African forest elephant population had shrunk by more than 86% in three decades and it was now considered "critically endangered".
The population of the African savanna elephants had meanwhile decreased by at least 60% over the past 50 years, IUCN said, with the Red List now listing that species as "endangered". — AFP
March 19, 2021
As part of its commitment to environmental protection and conservation, Globe joins the world in calling for consistent global recycling efforts, proper waste disposal, ban of single-use plastics and other sustainable initiatives during the worldwide celebration of Global Recycling Day.
It continues to encourage positive consumer behavior through its numerous environmental sustainability programs like E-waste Zero and 'Wag Sa Single Use plastic or WasSUP that call for the extended lifespan of electronic gadgets, plastics and endorse responsible recycling.
"We introduced our E-waste Zero program back in 2014 as a way to raise funds to put up new classrooms in Aklan which were devastated by typhoon Haiyan. Since then we were able to scale the program by partnering with the rest of the AC Group, corporate clients, schools, and NGOs," says Yoly Crisanto, Globe Chief Sustainability Officer and SVP for Corporate Communications.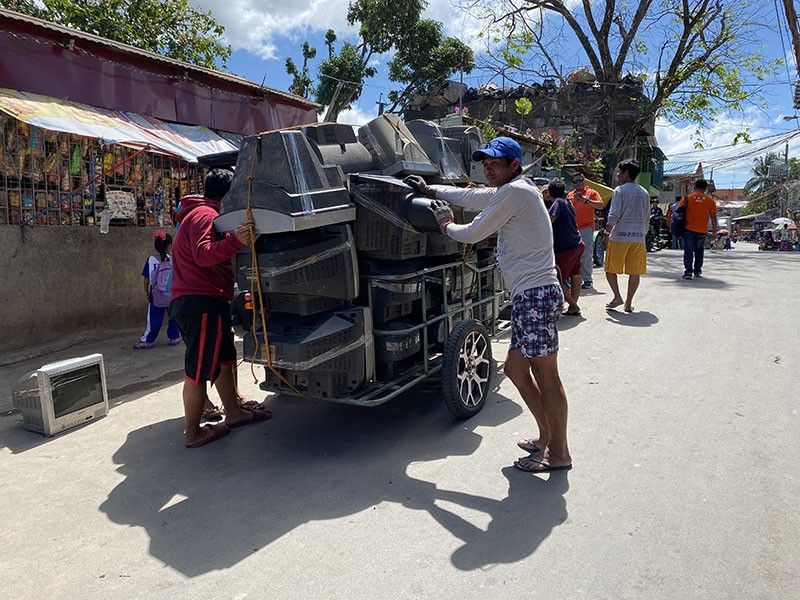 Follow this page for updates about climate change and information on current environmental issues. Main photo by Efigenio Toledo IV