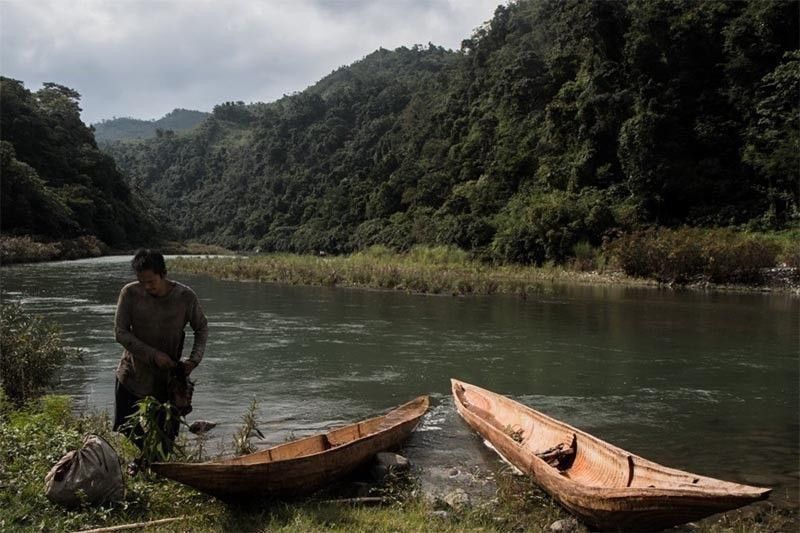 Climate and environment updates
LATEST UPDATE: July 27, 2021 - 9:32am
LOCATION:
+ Follow Story
1 hour ago
Thousands of US firefighters are battling a blaze in California that has grown so big it is generating its own weather system, with authorities warning on Monday conditions could worsen.
The flames have grown large enough to create clouds that can cause lightning and high winds, which in turn fan the fire, according to experts.
Around 5,400 firefighters have been struggling to contain the inferno, which was just 22 percent contained late Monday, the California fire and forestries department reported.
"If these clouds get tall enough they do have the potential to produce lightning," warned Julia Ruthford, a government meteorologist assigned to the blaze. — AFP
July 23, 2021
Piles of cars were strewn across a central Chinese city Thursday as shocked residents picked through the debris of a historic deluge that claimed at least 33 lives, with rescue efforts ongoing and hundreds seeking to find their relatives.
An unprecedented downpour dumped a year's rain in just three days on the city of Zhengzhou, weather officials said, instantly overwhelming drains and sending torrents of muddy water through streets, road tunnels and the subway system.
Hundreds of thousands of people in the area were also affected by the floods, with farmland inundated and road and rail links severed.
In worst-hit Zhengzhou, grim images of horror inside the subway system were relayed in real-time over social media, showing water rising during Tuesday's rush hour from the ankles of passengers to their necks.
At least a dozen people died before rescuers were able to cut survivors free from carriages. — AFP
July 22, 2021
Thousands of residents fled blazes in western Canada on Wednesday with several hundred soldiers scheduled to deploy to fight this year's virulent and early fires, which are wreaking havoc across portions of western North America.
"I have a holiday trailer that is my new home," said Margo Wagner, head of a district in the western province of British Columbia, who has found herself among the evacuees.
The fire marks the second time in four years that her home in the province's central Canim Lake rural area has been threatened by a blaze.
South of the border, a number of communities in the United States are being threatened by wildfires, creating conditions so extreme that the blazes have generated their own weather, according to experts.
Nearly 80 huge fires are currently ravaging hundreds of thousands of acres (hectares) in California, Oregon, Montana and Nevada.
The largest among these is still the Bootleg Fire in Oregon, which has burned through a section of land the same size as the city of Los Angeles, in just two weeks.
"The fire got so big and it creates so much energy that it started to create its own weather," Marcus Kauffman, a specialist with the Oregon Department of Forestry, told AFP, adding that the blaze "feeds on itself" and has even been making its own lightning. — AFP
July 21, 2021
Twelve people died after torrential rains flooded the subway in the central Chinese city of Zhengzhou, authorities said Wednesday, as shocking images of passengers struggling against neck-high water inside a train carriage emerged on social media.
The city "has experienced a series of rare and heavy rainstorms, causing water to accumulate in Zhengzhou metro", city officials said in a Weibo post, adding 12 people died and five were injured. — AFP
July 21, 2021
Canada's western province of British Columbia declared a state of emergency Tuesday, with wildfires expected to grow even larger in the coming days due to high heat and winds.
"We have reached a critical point," said provincial public safety minister Mike Farnworth.
"Based on the advice of emergency management and wildfire officials, and my briefing last night on the worsening weather, I am declaring a provincial state of emergency."
The decision empowers officials to organize mass-scale evacuations and to provide emergency accommodation for evacuees, he added.
Some 5,700 people were under evacuation orders in the province Tuesday — more than double the previous day's tally, as the threatened region grew in size.
Around 32,000 more residents have been placed on alert. — AFP
July 8, 2021
Colombia lost more than 1,700 square kilometers of forest in 2020, an area the size of the capital Bogota and an eight percent increase on the previous year, the environment ministry said Wednesday.
Some 64 percent of wildfires and deforestation affected the Amazon, the world's largest tropical rainforest that is shared with eight other countries and territories.
"That's where we have to make the most efforts," said Environment and Sustainable Development Minister Carlos Correa.
Francisco Cruz, the deputy environment minister, said the 2020 increase is due to the influence of armed groups that encourage illegal logging by farmers.
Leftist guerrillas, drug-traffickers and smugglers all operate in the Amazon.
Deforestation has soared since a 2016 peace accord between the government and the Revolutionary Armed Forces of Colombia (FARC) leftist rebels.
The very next year it reached a record level of 2,170 square kilometers. — AFP
July 6, 2021
New Zealand recorded its hottest June on record as temperatures continued to soar in a pattern consistent with global warming, a government scientific agency said Tuesday.
Daily temperatures averaged 10.6 Celsius (51.1 Fahrenheit) — 1.9C above average despite a cold snap late in the month, the National Institute of Water and Atmospheric Research (NIWA) said.
"It's huge. There's only been 13 times since 1909 that we've had such an anomaly," NIWA scientist Chris Brandolino told public radio.
"What's alarming is that over the past 10 years that's happened six times." — AFP
June 23, 2021
For thousands of years, people have built their great metropolises right up against the contours of coasts, in estuaries and deltas, confident of the ebb and flow of the tides.
Domination of the seas allowed many coastal cities to become trading powerhouses and cultural melting pots.
But now that strength is becoming a liability as climate change swells the oceans, redrawing the map and putting hundreds of millions at risk.
That's the warning of an unpublished draft report by the UN's climate science advisory panel, seen exclusively by AFP, which outlines the vast and urgent climate threats facing the planet. — AFP
June 16, 2021
A financial exchange offering carbon credits and investments in conservation projects is set to launch in Singapore, but it may struggle to convince sceptics of the value of controversial carbon offsets.
Climate Impact X (CIX), backed by the Singapore stock exchange, the city-state's main investment fund and biggest bank, aims to help the growing number of firms seeking to cut greenhouse gas emissions.
From oil majors to tech giants and airlines, companies are lining up to make net-zero pledges, but face challenges to hit their targets. — AFP
June 2, 2021
"Now, when there's smoke here, everybody panics," said Steve Crowder, mayor of the small town of Paradise that was almost wiped off the map by California's deadly 2018 wildfires.
The former police officer still struggles to hold back tears when talking about the blaze that claimed dozens of lives and engulfed 95 percent of his community's buildings.
"It's still hard to get over the 85 people that didn't get out," he told AFP.
"It's the most horrific thing that I've ever experienced in my life... I think fire terrorizes everybody here."
Across California, deadly infernos have only expanded in size since that traumatic year — in 2020, some 4.3 million acres went up in smoke.
Now, the western US state is bracing for the worst as yet another dry summer approaches. Already five times more vegetation has burned this year compared to the same time last year. — AFP
May 31, 2021
For the first time since 2019 and following a flurry of net-zero pledges from the world's largest emitters, UN climate negotiations resume Monday in a virtual format just six months before the crunch COP26 summit.
The talks, nominally hosted by the United Nations climate change programme in the German city of Bonn, will all be informal, meaning that no decisions will be taken during the three-week dialogue.
But with increasingly dire warnings from scientists that the pace of global warming is already outstripping humanity's best plan to cut emissions, the pressure for progress to be made on a number of thorny issues is high.
In 2018, countries agreed to many elements of the Paris agreement "rulebook", governing how each nation implements its goals.
But several issues remain unresolved, including rules about transparency, carbon markets, and a unified timeframe for all countries to ratchet up their emissions cuts. — AFP
May 27, 2021
Three Indian vessels on Thursday joined the battle to contain a major fire on a container ship off the Sri Lanka coast amid fears that it could break up and spew out hundreds of tons of oil.
The X-Press Pearl has been blazing out of control for a week and with heavy winds battering the Singapore-registered vessel, authorities fear a new oil disaster on Sri Lanka's beaches.
The Indian coastguard ships have joined a Sri Lankan navy ship and four private tugs spraying water on the X-Press Pearl, which has 25 tons of nitric acid in its cargo.
A military helicopter was deployed to drop bags of fire retardant chemicals on the ship Wednesday.
But the fire has weakened the 186-meter long vessel and it could break up and spill oil, according to Sri Lanka's Marine Environment Protection Authority (MEPA) — AFP
May 27, 2021
Indigenous Brazilians of the Mundurucu ethnic group on Wednesday said their leaders were attacked following a police operation aimed at kicking out miners squatting on native land in the far northern state of Para.
Brazil's Supreme Court this week ordered the government to protect members of the Mundurucu and Yanomami indigenous groups who are threatened by wildcat miners in their communities deep in the Amazon rainforest.
"Criminals are terrorizing the leaders of the Mundurucu people for opposing illegal mining," tweeted Sonia Guajajara, a leader of the Association of Brazil's Indigenous Peoples (APIB).
"In an act of terrorism they torched the home of (Mundurucu leader) Maria Leusa Kaba and are continuing to threaten other people in reprisal for the Federal Police operation in the region to kick out invaders," said Guajajara, one of the main spokespeople for indigenous Brazilians. — AFP
May 14, 2021
Climate summit COP26, due to take place in Glasgow in November, is "our last hope" of preventing runaway temperature increase, the president of the event was to say in a major speech on Friday.
"I have faith that world leaders will rise to the occasion and not be found wanting in their tryst with destiny," British MP Alok Sharma was set to say, according to extracts of his speech released to the media.
COP26 will bring together climate negotiators from 196 countries and the EU, along with businesses, experts and world leaders. — AFP
May 10, 2021
Climate change is set to devastate Kenya's tea production as the world's largest exporter faces rising temperatures, erratic rainfall and insect infestations, according to analysis released on Monday.
Tea is the world's most consumed drink after water and disruption in supply from the east African nation is predicted to have a global impact.
A report from the charity Christian Aid outlined the various threats Kenya faces to its key black tea crop, as well as the dangers that other countries are likely to encounter as the planet continues to warm.
Citing a peer-reviewed study, the report said that the quadruple threat of rising temperatures, erratic rainfall, droughts and new insect infestations are forecast to destroy 26.2 percent of the country's optimal tea growing areas by 2050.
And climate change is expected to reduce the areas with medium quality growing conditions by nearly 40 percent in the same time frame.
"For generations we have carefully cultivated our tea farms and we are proud that the tea that we grow here is the best in the world," said Richard Koskei, a tea farmer from Kenya's western highlands. — AFP
April 22, 2021
US President Joe Biden opened an international climate summit Thursday saying that the United States "isn't waiting" to lead on an issue of "moral and economic imperative."
"The cost of inaction keeps mounting. The United States isn't waiting," he said in the opening address of the two-day summit being hosted virtually by the White House. — AFP
April 21, 2021
A group of 43 international banks including sector heavyweights have joined a UN-convened pact to reach carbon neutrality by 2050, the world body said Wednesday.
Bringing together household names like Barclays, HSBC, Bank of America, Deutsche Bank and BNP Paribas, the "Net Zero Banking Alliance" members vowed to make greenhouse gas emissions from their lending and investment portfolios "align with pathways to net-zero by 2050 or sooner" with regularly updated intermediate goals.
"All targets will be regularly reviewed to ensure consistency with the latest science," the United Nations' finance for the environment initiative UNEP FI said in a statement.
HSBC boss Noel Quinn said it was "essential" for banks to finance the green transition, adding that "we have to establish a robust and transparent framework for monitoring progress... and we want to set that standard for the banking industry."
The group will also be a founding member of a sector-wide initiative — the Glasgow Financial Alliance for Net Zero (GFANZ) — from former Bank of England governor Mark Carney, the UN special envoy for climate action and finance. — AFP
April 21, 2021
The European Parliament and EU member states have agreed a target to cut carbon emissions by "at least" 55 percent by 2030, the EU Commission said in a statement released early Wednesday.
"The European Climate Law enshrines the EU's commitment to reaching climate neutrality by 2050 and the intermediate target of reducing net greenhouse gas emissions by at least 55% by 2030, compared to 1990 levels," read the statement. — AFP
April 14, 2021
New Zealand will force banks to reveal the impact their investments have on climate change under world-first legislation intended to make the financial sector's environmental record transparent, officials say.
Commerce Minister David Clark says the law would make climate reporting mandatory for banks, insurance companies and investment firms.
"Becoming the first country in the world to introduce a law like this means we have an opportunity to show real leadership and pave the way for other countries to make climate-related disclosures mandatory," he says. — AFP
March 25, 2021
Decades of poaching and shrinking habitats have devastated elephant populations across Africa, conservationists said Thursday, warning one sub-species found in rainforests was a step away from extinction.
In an update of its "Red List" of threatened species, the International Union for Conservation of Nature said the African forest elephant population had shrunk by more than 86% in three decades and it was now considered "critically endangered".
The population of the African savanna elephants had meanwhile decreased by at least 60% over the past 50 years, IUCN said, with the Red List now listing that species as "endangered". — AFP
March 19, 2021
As part of its commitment to environmental protection and conservation, Globe joins the world in calling for consistent global recycling efforts, proper waste disposal, ban of single-use plastics and other sustainable initiatives during the worldwide celebration of Global Recycling Day.
It continues to encourage positive consumer behavior through its numerous environmental sustainability programs like E-waste Zero and 'Wag Sa Single Use plastic or WasSUP that call for the extended lifespan of electronic gadgets, plastics and endorse responsible recycling.
"We introduced our E-waste Zero program back in 2014 as a way to raise funds to put up new classrooms in Aklan which were devastated by typhoon Haiyan. Since then we were able to scale the program by partnering with the rest of the AC Group, corporate clients, schools, and NGOs," says Yoly Crisanto, Globe Chief Sustainability Officer and SVP for Corporate Communications.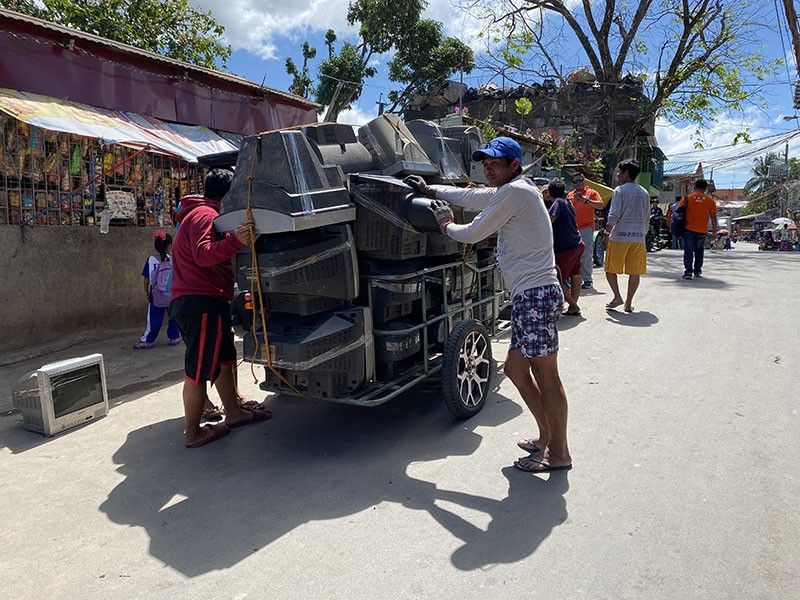 Follow this page for updates about climate change and information on current environmental issues. Main photo by Efigenio Toledo IV