Climate and environment updates
+ Follow Story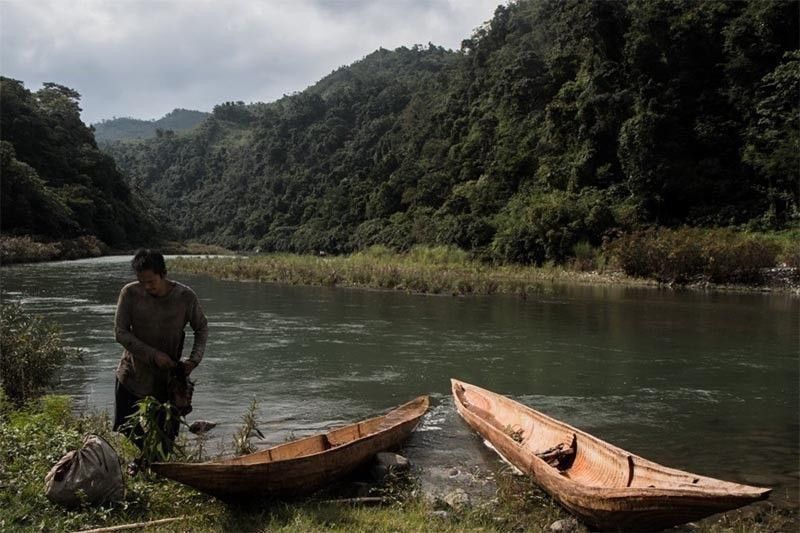 August 5, 2022
The US Senate this weekend will begin debating a major health and climate investment bill, Democratic leader Chuck Schumer says, expressing confidence that it will be passed.
The bill, a trimmed version of President Joe Biden's campaign promise, earmarks nearly $370 billion for clean energy projects and climate initiatives, as well as $64 billion to provide secure subsidies for medical coverage and reduce drug prices.
"I expect we will have some late nights and extended debates here on the floor," Schumer says. "But in the end, Democrats are going to make good on our word to pass the Inflation Reduction Act." — AFP
July 31, 2022
Little snow cover and glaciers melting at an alarming rate amid Europe's sweltering heatwaves have put some of the most classic Alpine hiking routes off-limits.
Usually at the height of summer, tourists flock to the Alps and seek out well-trodden paths up to some of Europe's most iconic peaks.
But with warmer temperatures speeding up glacier melt and thawing permafrost -- which scientists say are driven by climate change -- routes that are usually safe this time of year now face hazards like falling rocks released from the ice.
"Currently in the Alps, there are warnings for around a dozen peaks, including emblematic ones like Matterhorn and Mount Blanc," Pierre Mathey, head of the Swiss mountain guide association, told AFP.
This is happening far earlier in the season than normal, he said.
"Usually we see such closures in August, but now they have started at the end of June and are continuing in July." -- AFP
July 28, 2022
Sea levels are increasing around Britain at a far faster rate than a century ago while the country is warming slightly more than the global average, leading meteorologists said Thursday.
The annual study — the State of the UK Climate 2021 — found recent decades have been "warmer, wetter and sunnier" than the 20th century.
It comes hot on the heels of temperatures topping 40 degrees Celsius (104 degrees Fahrenheit) in England last week for the first time, setting a record at 40.3C.
"This year's report continues to show the impact of global temperature rises on the climate in the UK," the Met Office, the country's meteorological authority, said in a summary.
It added the findings were "reaffirming that climate change is not just a problem for the future and that it is already influencing the conditions we experience here at home". — AFP
July 26, 2022
A looming energy crisis has rekindled debate in Germany about the wisdom of shutting down the country's last three nuclear power plants, with even members of the ruling coalition saying an extension is no longer taboo.
The German government on Monday said it would await the outcome of a new "stress test" of the national electric grid before determining whether to stick with the long-promised nuclear phaseout by year's end.
The results are due in the coming weeks and could mark a pivotal moment for Europe's biggest economy, where households and businesses are bracing for a difficult winter.
The war in Ukraine has sent energy costs soaring and Russia has been squeezing gas deliveries to Europe, thwarting German efforts to fill stores before the cold weather arrives and raising the prospect of emergency energy-saving measures.
It is a dramatically different picture from earlier this year, when an initial stress test in March found that Germany's remaining nuclear power plants were not needed to ensure energy security. -- AFP
July 20, 2022
Greenpeace says China has ramped up approvals for new coal power plants this year with authorities trying to lower the risk of economically painful electricity shortages.
China is the world's biggest emitter of the greenhouse gases driving global warming, and President Xi Jinping last year vowed to phase down coal use from 2026 as part of an ambitious set of national climate commitments.
But campaigners fear those targets are under threat with the government focused on economic challenges, even as the deadly impact of climate change is felt around the world. — AFP
July 20, 2022
China has ramped up approvals for new coal power plants this year, Greenpeace said Wednesday, with authorities trying to lower the risk of economically painful electricity shortages.
China is the world's biggest emitter of the greenhouse gases driving global warming, and President Xi Jinping last year vowed to phase down coal use from 2026 as part of an ambitious set of national climate commitments.
But campaigners fear those targets are under threat with the government focused on economic challenges, even as the deadly impact of climate change is felt around the world.
In the first quarter of 2022, Chinese regulators gave the green light to coal plants with a total capacity of 8.63 gigawatts, according to research conducted by Greenpeace.
That is nearly half of the entire coal-fired capacity approved last year, the environmental campaigners said. — AFP
July 12, 2022
US-China rivalry and divisions over regional leadership threatened to overshadow a landmark summit of island leaders that got under way Tuesday in the Fijian capital, Suva.
This year's Pacific Islands Forum is the most important meeting in years, coming after a Covid-enforced hiatus and as low-lying tropical isles run out of time for climate action.
But instead of a singular focus on the threat posed by rising sea levels and ever-more-powerful storms, China's bid to play a bigger regional security role looks set to dominate the agenda.
The Solomon Islands in April signed a highly contentious security agreement with China, upsetting decades-old alliances with the West.
And on the eve of the summit, Beijing-allied leaders in the tiny nation of Kiribati announced the country would be renouncing membership of the forum altogether, fracturing a region that puts a high value on unity and consensus. -- AFP
July 3, 2022
In the 15 years since Adam Dailey began boating on Lake Mead, the shoreline has receded hundreds of meters, the result of more than two decades of punishing drought that is drying out the western United States.
Launch spots that lined the edge of the lake, located outside Las Vegas, have been abandoned, and a single ramp is now the only way to get a boat in the water.
"We used to have more. So everyone's fighting to use one ramp... and still trying to figure out how to get along," said Dailey.
"It's kind of sad, what's going on. But we still come out and try to enjoy it when we can."
Lake Mead is the largest reservoir in the United States, a huge man-made body of water formed by the construction of the Hoover Dam in the early 1930s.
Its 640-square-kilometer surface area stores water for tens of millions of people and countless acres of farmland in the southwest.
But it's shrinking at a terrifying rate and now stands at just one-quarter full.
The National Park Service (NPS), which manages access to the lake, has spent more than $40 million since 2010 trying to keep the water open to boaters.
It costs them $2-3 million dollars to reconfigure the boat launch ramp every time the water levels fall another four feet (120 centimeters).
"Declining water levels due to climate change and 20 years of ongoing drought have reshaped the park's shorelines," the NPS says on its website. ?— AFP
July 1, 2022
India imposes a ban on many single-use plastics in a bid to tackle waste choking rivers and poisoning wildlife, but experts say it faces severe headwinds from unprepared manufacturers and consumers unwilling to pay more.
The country generates around four million tonnes of plastic waste per year, about a third of which is not recycled and ends up in waterways and landfills that regularly catch fire and exacerbate air pollution.
Stray cows munching on plastic are a common sight in Indian cities and a recent study found traces in the dung of elephants in the northern forests of Uttarakhand state. — AFP
June 22, 2022
Egypt hopes to jump-start the action needed to face a warming world when it takes the presidency of major UN climate talks in November, but warns that countries need a "reality check" as progress stalls.
Presiding over the inflection point when a decades-long United Nations climate process switches from negotiation to "implementation", Egypt has set a high bar for its leadership of this year's COP27 climate summit.
But the challenge of maintaining international momentum on climate change has been made even harder as the world faces a catalogue of challenges, with Russia's invasion of Ukraine and spiralling food, energy and economic crises.
"Because of the geopolitical situation, climate change is being pushed back," said Ambassador Mohamed Nasr at a meeting in the German city of Bonn meant to lay the groundwork for the Egyptian conference.
"We are facing a big challenge." — AFP
June 18, 2022
The indigenous people in South Cotabato are not bothered by the veto by Gov. Reynaldo Tamayo of the provincial board's lifting of a province-wide open-pit mining ban.
Tamayo on June 3 vetoed the measure, but emphasized clearly that any such local ban cannot stop large-scale mining operations in South Cotabato with permits from the national government.
For South Cotabato's Blaan and T'boli communities wishing since the early 1990s to have the copper and coal deposits in their ancestral lands extracted, it was a strong "policy statement" from Tamayo. — The STAR/John Unson
June 16, 2022
Australia's new center-left government submits new, more ambitious, emissions targets to the United Nations Thursday, seeking to end a decade of footdragging on climate change.
Prime Minister Anthony Albanese raises the country's 2030 emissions reduction target to 43%, saying it "sets Australia up for a prosperous future, a future powered by cleaner, cheaper energy".
Australia's existing commitment, made under the Paris Agreement, called for a more modest 26-28 percent cut on 2005 emissions levels. — AFP
June 14, 2022
Microscopic air pollution caused mostly by burning fossil fuels shortens lives worldwide by more than two years, researchers reported Tuesday.
Across South Asia, the average person would live five years longer if levels of fine particulate matter met World Health Organization standards, according to a report from the University of Chicago's Energy Policy Institute.
In the Indian states of Uttar Pradesh and Bihar, home to 300 million, crippling lung and heart disease caused by so-called PM2.5 pollution reduces life expectancy by eight years, and in the capital city of New Delhi by a decade.
PM2.5 pollution — 2.5 microns across or less, roughly the diameter of a human hair — penetrates deep into the lungs and enters the bloodstream.
In 2013, the United Nations classified it as a cancer-causing agent.
The WHO says PM2.5 density in the air should not top 15 micrograms per cubic meter in any 24-hour period, or 5 mcg/m3 averaged across an entire year. — AFP
May 31, 2022
The tobacco industry is a far greater threat than many realize as it is one of the world's biggest polluters, from leaving mountains of waste to driving global warming, the WHO says.
The World Health Organization accuses the industry of causing widespread deforestation, diverting badly needed land and water in poor countries away from food production, spewing out plastic and chemical waste as well as emitting millions of tonnes of carbon dioxide.
In its report released on World No Tobacco Day, the UN agency called for the tobacco industry to be held to account and foot the bill for the cleanup. — AFP
May 18, 2022
Japanese giant Sony brings forward its deadline for reaching carbon neutrality by a decade on Wednesday, saying it is now targeting net-zero emissions across its business by 2040.
The electronics and entertainment firm says the decision was taken "as climate change risks become more apparent and serious worldwide, and the transition to a decarbonised society has become an urgent issue".
Climate campaigners praised the move, but raised doubts over an element of how Sony aims to reach the goal -- investing in new technology that removes carbon from the atmosphere or converts it into a less harmful compound. — AFP
May 4, 2022
The worst drought to hit the Horn of Africa in decades is pushing 20 million people towards starvation, according to the UN, destroying an age-old way of life and leaving many children suffering from severe malnutrition as it rips families apart.
April is meant to be one of the wettest months of the year in this region. But the air in Hargududo is hot and dry and the earth dusty and barren.
Many of the animals belonging to the 200 semi-nomadic herder families in the village have perished. — AFP
April 25, 2022
Europe must act fast to secure supplies of crucial metals required for a green energy transition and its best bet is to recycle, a report said Monday.
The 27-nation EU aims to be "carbon neutral" by 2050 — reducing greenhouse gases to a level where the amount produced is balanced out by the amount removed from the atmosphere.
The bloc also wants to wean itself off dependence on Russian oil, coal and gas. — AFP
April 17, 2022
President Emmanuel Macron promised to put the environment at the heart of his government if he is re-elected next weekend, in a speech in southern France on Saturday designed to appeal to young and green-minded voters.
Macron held a major rally in the port city of Marseille while his rival, far-right leader Marine Le Pen, visited a village west of Paris.
Polls show Macron stretching his lead over Le Pen, with a fresh survey on Saturday by Ipsos Sopra/Steria suggesting that Macron would triumph with 55.5 percent versus 44.5 percent for Le Pen.
"I hear the anxiety that exists in a lot of our young people. I see young people, adolescents, who are fearful about the future of our planet," Macron told the rally.
He acknowledged the "powerful message" sent in the first round of elections on April 10, when nearly eight million voters backed hard-left candidate Jean-Luc Melenchon and his ecology-heavy programme.
"It's up to us to react and up to us to take action," Macron said. — AFP
April 3, 2022
Britain could build up to seven new nuclear power plants by 2050, as well as boost offshore wind to diversify energy sources, a senior minister said Sunday.
"If we fast forward to 2050, there is a world where we have six or seven (nuclear) sites in the UK," Business and Energy Secretary Kwasi Kwarteng told The Sunday Telegraph.
"That isn't going to happen in the next two years. But it's definitely something that we can aspire to."
Britain has set itself a target of carbon neutrality by 2050 and the government is expected to publish a delayed new energy security strategy next week.
This comes as many British people are struggling to pay energy bills amid a cost of living crisis.
Kwarteng said the strategy "looks at offshore wind, and particularly nuclear, as ways in which we can actually have electricity-generating capacity here in the UK". -- AFP
March 25, 2022
Australia's Great Barrier Reef is suffering a "mass bleaching event" as coral comes under heat stress from warmer seas, authorities say.
An aerial survey showed coral bleaching at multiple reefs, "confirming a mass bleaching event, the fourth since 2016," says a report by the Reef Authority, which manages the world's largest coral reef system. — AFP
March 15, 2022
A measure seeking to institutionalize and providing access to solar energy in the Bangsamoro Autonomous Region in Muslim Mindanao (BARMM) housing projects was filed Tuesday before the Bangsamoro Parliament.
Bangsamoro Parliament Member Amir Mawallil said the measures will help address the increasing power charges aside from the BARMM's efforts to comply with the national government initiatives to develop sustainable and renewable energy source.
Mawallil, author of Bangsamoro Transition Authority (BTA) Bill No. 178, said his measure seeks to provide accesses to solar power in socialized housing units in the Bangsamoro region.
"Under the measure, the Bangsamoro Government will install solar energy systems in these units that will provide secure, clean, and environment-friendly power services in urban and rural areas, especially in settlements for the disadvantaged, the homeless, survivors of conflicts and atrocities, former combatants, and Internally Displaced Persons (IDPs)," Mawalil said.
According to him, the measures is very timely especially in the island provinces of BARMM which rely on the off grid electric power which is quite expensive. — The STAR/Roel Pareño
March 2, 2022
The United Nations is to launch formal negotiations for a global treaty to address the planet's "epidemic" of plastic trash, a moment that supporters describe as historic.
The UN Environment Assembly (UNEA), convening in Nairobi, is poised to adopt a resolution creating an intergovernmental committee to negotiate and finalise a legally binding agreement by 2024.
"This is a day for the history books," says Norway's climate and environment minister, Espen Barth Eide, who chairs UNEA. — AFP
March 1, 2022
When China's President Xi Jinping issued his traditional Lunar New Year wishes from the country's coal heartland in January, the subtext was clear: Beijing is not ready to kick its coal addiction, despite promises to slash emissions.
The ink had barely dried on the hard-fought deal struck at last year's United Nations climate conference in Glasgow when Beijing's backslide on pledges began.
The country's central economic planner has watered down a roadmap to slash emissions, greenlighted giant coal-fired power plants, and told mines to produce "as much coal as possible" after power shortages paralysed swathes of the economy last year.
Environmentalists are concerned this would mean China would continue to pollute beyond the 2030 deadline by which it has promised to have reached peak emissions. -- AFP
February 25, 2022
The world has a rare opportunity to clean up the planet for future generations by uniting behind an ambitious treaty to tackle plastic trash, the UN environment chief tells AFP.
Inger Andersen says a global plastics treaty being negotiated in Nairobi "holds the potential and the promise of being the biggest multilateral environmental breakthrough" since the Paris climate accords signed in 2015.
"This is a big moment. This is one for the history books," the executive director of the UN Environment Programme (UNEP) tells AFP in an interview.
February 23, 2022
Less than 10% of the plastic used across the world is recycled, the OECD says, calling for "coordinated and global solutions" ahead of expected talks on an international plastics treaty.
A new report by the Organization for Economic Co-operation and Development report found that 460 million tonnes of plastics were used in 2019, the number nearly doubling since 2000.
The amount of plastic waste had more than doubled during that time to 353 million tonnes, the Paris-based OECD says. — AFP
February 16, 2022
China will help its coal-fired power plants run at full capacity, the government has announced, raising further alarm about the fate of Beijing's climate pledges.
Swathes of the world's second-biggest economy were paralysed last year because of power shortages, partly caused by a drop in coal supply as global prices of the fossil fuel soared.
China is the world's biggest emitter of the greenhouse gases responsible for climate change, and has pledged to peak emissions by 2030 and become carbon neutral by 2060.
But coal production has been ramped up since last year's energy shortages, sparking uncertainty and concern about those targets.
The focus on energy security and economic growth was reiterated at a high-level meeting of China's State Council, chaired by Premier Li Keqiang, state news agency Xinhua reported Tuesday. — AFP
February 16, 2022
The US coastline is expected to experience up to a foot (30 centimeters) of sea-level rise by the year 2050 because of climate change, making damaging floods far more common than today, a US government study says.
The Sea Level Rise Technical Report combined tide gauge and satellite observations with climate modeling from the latest Intergovernmental Panel on Climate Change (IPCC) to make projections for the next 100 years.
It updates a 2017 technical report, providing new information on how tide-, wind- and storm-driven water levels affect current future flood risk. — AFP
February 14, 2022
Nearly 200 nations kick off a virtual UN meeting Monday to finalise what is sure to be a harrowing catalogue of climate change impacts — past, present and future.
Species extinction, ecosystem collapse, mosquito-borne disease, deadly heat, water shortages, and reduced crop yields are already measurably worse due to global heating.
Just in the last year, the world has seen a cascade of unprecedented floods, heatwaves and wildfires across four continents.
All these impacts will accelerate in the coming decades even if the carbon pollution driving climate change is rapidly brought to heel, the Intergovernmental Panel on Climate Change (IPCC) report is likely to warn.
A crucial, 40-page Summary for Policymakers — distilling underlying chapters totalling thousands of pages, and reviewed line-by-line — is to be made public on February 28.
"This is a real moment of reckoning," said Rachel Cleetus, Climate and energy policy director at the Union of Concerned Scientists. — AFP
February 3, 2022
In his 15 years defending one of Nairobi's last green spaces, Simon Nganga has seen off brazen attempts to seize what's left of the lush forest bordered by highways and housing estates.
Persistent efforts by developers and powerful individuals to seize chunks of the bush as their own were defeated under historic laws enacted to protect Kenya's dwindling forests from unchecked logging and environmental destruction.
But a proposal expected before parliament on Thursday seeks a major change to these protections, by allowing politicians to determine if public forest can be carved out and handed over to private interests.
Under the contentious amendment, anyone wishing to alter forest boundaries to claim ownership of land could lobby parliament directly, bypassing approval from the Kenya Forest Service (KFS), which is currently mandated to scrutinise such bids.
"If it goes through... that will open a Pandora's Box," Nganga told AFP beneath the canopy of Ngong Road Forest, a 1,224-hectare tract of indigenous woodland inhabited by bush bucks, Sykes monkeys and over 100 species of birds.
"Everyone will want a piece of the forest, which is very dangerous for our forests, and our future."
The amendment to the Forest Conservation and Management Act — reforms passed after decades of rampant land clearing — has been opposed by the environment ministry and the KFS, and has roused significant community anger. — AFP
January 28, 2022
Australia unveils a billion-dollar package to protect the climate-ravaged Great Barrier Reef on Friday, hoping to prevent the vast network of corals from being removed from UNESCO's World Heritage list.
Conservative prime minister Scott Morrison announces the Aus$1 billion (US$700 million) nine-year plan months after narrowly avoiding the reef being placed on UNESCO's "in danger" list.
"We are backing the health of the reef and the economic future of tourism operators, hospitality providers and Queensland communities that are at the heart of the reef economy," Morrison says.
The move comes ahead of a general election expected in May, when Morrison will have to win key Queensland seats near the reef to remain in power.
When the UN previously threatened to downgrade the reef's World Heritage listing in 2015, Australia created a "Reef 2050" plan and poured billions of dollars into protection.
The measures are believed to have arrested the pace of decline, but much of the world's largest reef system has already been damaged. — AFP
December 31, 2021
More than 500 homes are feared to have been destroyed in fast-moving wildfires that are tearing through the US state of Colorado, the local sheriff said Thursday.
"We know that approximately 370 homes in the Sagamore subdivision... have been lost. There's a potential of 210 homes lost in Old Town Superior," Boulder County Sheriff Joe Pelle told a news conference. — AFP
December 27, 2021
The death toll from heavy rains that have battered the Brazilian state of Bahia since November rose to 18 on Sunday, amid incessant torrents that have displaced 35,000 people, authorities said.
Bahia firefighters confirmed the death of a 60-year-old man who drowned in a river in the south of the state on Sunday.
Two people are also missing, while 19,580 have been displaced and another 16,001 forced to seek shelter, bringing the number of people driven from their homes to 35,000, the Bahia civil protection agency Sudec said.
Another 286 people have been injured since the start of the downpours, Sudec added. — AFP
December 21, 2021
The US state of California announced Monday it is suing Walmart, alleging the retail giant unlawfully disposes of millions of toxic waste items.
The state said it had conducted 58 inspections of trash compactors at Walmart stores between 2015 and 2021 and found items that require special handling when they are thrown out, such as batteries, insect killers, cleaning supplies, electronic waste and confidential customer information.
"When one person throws out a battery or half-empty hairspray bottle, we may think that it's no big deal," California Attorney General Rob Bonta said in a statement.
"But when we're talking about tens of thousands of batteries, cleaning supplies, and other hazardous waste, the impact to our environment and our communities can be huge."
Based on Walmarts records, the state said the store illegally disposes of 159,600 pounds of toxic waste each year amounting to a million items. — AFP
December 19, 2021
Over 22,000 people were evacuated throughout Malaysia Sunday as the country faces some of its worst flooding in years.
The tropical Southeast Asian nation often sees stormy monsoon seasons at the end of the year, with seasonal flooding regularly causing mass evacuations.
Heavy downpours since Friday have caused rivers to overflow, submerging many urban areas and cutting off major roads, stranding thousands of motorists.
Almost 22,000 flood victims in eight states and territories were recorded on an official government website, with over 10,000 of them in the central state of Pahang.
More than 5,000 people fled their homes in the country's richest state of Selangor — which surrounds the capital Kuala Lumpur — with Prime Minister Ismail Sabri Yaakob expressing surprise at the strong flooding there.
"In Selangor, the situation happened as if by surprise because the monsoon season... rarely has floods occurring in Selangor," he said in a late night Saturday press conference. — AFP
December 17, 2021
Several European supermarket chains are dropping Brazilian beef products linked to destruction of the Amazon rainforest and tropical wetland, the US activist group Mighty Earth said Thursday.
Chains such as Carrefour Belgium have committed to pulling from their shelves corned beef, beef jerky and fresh prime cuts suspected to come from cattle raised in the Amazon and the Pantanal tropical wetlands.
The move came after a Mighty Earth investigation in partnership with Reporter Brasil, a Brazilian non-government organisation founded by journalists, highlighted links between Sao Paulo manufacturing plants of Brazilian meat-processing giants JBS, Marfrig and Minerva and deforestation.
Activists have long criticised the environmental footprint of the global meat industry, blaming it for some two-thirds of global biodiversity loss. — AFP
December 14, 2021
The UN's World Meteorological Organization recognizes a new record-high temperature in the Arctic, confirming a reading in Siberia last year of 38 degrees Celsius (100.4 degrees Fahrenheit).
"This new Arctic record is one of a series of observations reported to the WMO Archive of Weather and Climate Extremes that sound the alarm bells about our changing climate," agency chief Petteri Taalas says in a statement. — AFP
December 14, 2021
Russia vetoes a Security Council resolution formally linking climate change and global security that was supported by a majority of UN member states.
Backed by Niger and Ireland, the draft resolution called on Secretary-General Antonio Guterres to "integrate climate-related security risk as a central component into comprehensive conflict-prevention strategies."
The text won support from 12 of the Council's 15 members.
China abstained, while India voted against, arguing that global warming was chiefly an issue related to economic development, rather than international security. — AFP
December 13, 2021
Greenhouse gas emissions from Europe's biggest meat and dairy firms continue to increase, according to a new report Monday, which found many firms are polluting "with impunity".
The non-profit Institute for Agriculture and Trade Policy (IATP) said many major companies had no climate plans or targets and even among those that do it raised concerns about "greenwashing", calling on governments to step up regulation.
The study looked at 35 of the largest beef, pork, poultry and dairy companies headquartered in the EU, UK and Switzerland, examining their possible climate plans and emissions from their supply chains, in particular livestock, a major emitter of greenhouse gases.
According to the analysis, these companies were responsible for seven percent of EU emissions in 2018, while the emissions of the top 20 exceed those of the Netherlands.
"The climate footprint of Europe's big meat and dairy companies rival the fossil fuel giants yet they continue to operate with impunity," said IATP European Director Shefali Sharma. — AFP
December 12, 2021
Climate change has made weather systems such as the series of tornadoes which devastated parts of the United States overnight "more intense," President Joe Biden said Saturday.
"The specific impact on these specific storms, I can't say at this point," the president said in televised comments after more than 75 people were killed by the powerful tornadoes across five states.
"But the fact is that we all know everything is more intense when the climate is warming, everything," Biden continued. "And obviously it has some impact here but I can't give you a quantitative read on that." — AFP
December 8, 2021
Island nations in the South Pacific were cleaning up Wednesday after storms and tidal surges triggered widespread flooding, with rising seas caused by climate change blamed for the inundation.
The Marshall Islands, Solomon Islands and Federated States of Micronesia all reported flooding, with reports that remote parts of Vanuatu were also hit by rising waters.
"(The) government of the Federated States of Micronesia has been made aware of extensive saltwater inundation across the nation's islands as a result of ongoing king tides and storm surges," President David Panuelo said in a statement.
"The government has received numerous requests from citizens asking for support." — AFP
December 2, 2021
The United States is by far the biggest contributor to global plastic waste in the world, according to a new report submitted to the federal government that called for a national strategy to tackle the growing crisis.
Overall, the US contributed around 42 million metric tons (MMT) in plastic waste in 2016 -- more than twice as much as China and more than the countries of the European Union combined, according to the analysis.
On average, every American generates 130 kilograms (286 pounds) of plastic waste per year, with Britain next on the list at 99 kilos per person per year, followed by South Korea at 88 kilos per year. — AFP
November 8, 2021
Australia said Monday it will sell coal for "decades into the future" after spurning a pact to phase out the polluting fossil fuel to halt catastrophic climate change.
More than 40 countries pledged to eliminate coal use within decades during the COP26 UN climate summit in Glasgow, which aims to cap the warming of Earth since the Industrial Revolution to between 1.5 and 2.0 degrees Celsius.
Australia, along with some other major coal users such as China and the United States, did not sign up.
"We have said very clearly we are not closing coal mines and we are not closing coal-fired power stations," Australian Minister for Resources Keith Pitt told national broadcaster ABC.
Defending Australia's decision, Pitt said Australia had some of the world's highest quality coal.
"And that is why we will continue to have markets for decades into the future. And if they're buying... well, we are selling." — AFP
November 4, 2021
China emits nearly a third of CO2 emissions in 2021, according to a report.
October 31, 2021
New Zealand set itself an ambitious new emissions reduction target Sunday, with a pledge to halve its net greenhouse gas emissions by 2030.
The new target, announced as world leaders gather in Glasgow for the critical COP26 summit on climate change, is substantially higher than the previous goal of a 30 per cent reduction set as part of the 2015 Paris agreement.
New Zealand's enhanced contribution to the global fight on climate change "represents our fair share, and is in line with what's needed if we are to avoid the worst impacts of global warming," Prime Minister Jacinda Ardern said.
Emissions are currently about the same as they were in 2005 and Climate Change Minister James Shaw described the next decade as "make or break" for the planet.
"To stand a chance of limiting global warming to 1.5C, the science shows we now have about eight years left to almost halve global greenhouse gas emissions," he said in a statement.
"That's eight years for countries to make the necessary plans, put in place policies, implement them, and ultimately deliver the cuts." — AFP
October 26, 2021
Iran's capital is suffering its worst drought in half a century, a water resources official said Tuesday, citing a 97-percent drop in monthly rainfall compared with last year.
Tehran has had 0.4 millimeters of rain since September 23, compared with 14.3 mm over the same period in 2020, said Mohammad Shahriari, deputy director of the company that supplies the region.
"Groundwater and surface water are at a critical state and there has not been a similar drought for the past 50 years," he was quoted as saying by Iran's ISNA news agency.
The five dams supplying water to the capital are at less than a third of their capacity, holding just 477 million cubic meters (under 17 billion cubic feet) of water instead of two billion cubic meters.
In September last year, the reserves held 729 million cubic metres of water. — AFP
October 26, 2021
The United Nations say that Asia suffered its hottest year on record in 2020, ahead of the COP26 summit, with extreme weather taking a heavy toll on the continent's development.
In its annual "State of the Climate in Asia" report, the UN's World Meteorological Organization says every part of the region had been affected.
"Extreme weather and climate change impacts across Asia in 2020 caused the loss of life of thousands of people, displaced millions of others and cost hundreds of billions of dollars, while wreaking a heavy toll on infrastructure and ecosystems," the WMO says. — AFP
October 23, 2021
Saudi Arabia, the world's top oil exporter, will aim to achieve net zero carbon emissions by 2060, its de facto ruler said Saturday, days before the COP26 global climate summit.
"I announce today Saudi Arabia's target to reach net zero emissions by 2060 through its circular carbon economy approach," said Crown Prince Mohammed bin Salman in a recorded statement at the "Saudi Green Initiative" forum. — AFP
October 18, 2021
New Zealand pledges Monday to quadruple foreign aid spending on climate change, addressing its "woefully inadequate" response to the challenge in recent decades.
As representatives from around the world prepare for a landmark UN summit on global warming, Prime Minister Jacinda Ardern says Wellington would lift its climate aid budget to $930 million over four years.
Ardern says at least half the money would go to Pacific island nations, many of which are low-lying and face being swamped by rising seas.
"We need to continue to step up our support for our Pacific family and neighbours who are on the front line of climate change and need our support most," she says in a statement. — AFP
October 13, 2021
President Vladimir Putin said Wednesday that Russia — one of the world's biggest greenhouse gas emitters — is aiming for carbon neutrality by 2060.
"Russia in practice will strive for carbon neutrality of its economy. And we set a benchmark for this — no later than 2060," he said at an energy forum in Moscow. — AFP
October 13, 2021
New Zealand put forward a raft of carbon-cutting plans Wednesday, ranging from reduced car usage to making ebikes more accessible to meet its target of becoming carbon-zero by 2050.
But the proposals, which come ahead of the COP26 climate meeting of world leaders in Glasgow at the end of this month and are a forerunner to the government's emissions reduction plan next May, drew immediate criticism.
New Zealand is under pressure to do more to curb carbon emissions, which are increasing, but the discussion document made little mention of agriculture which contributes 48 percent of its greenhouse gas emissions.
October 12, 2021
Brazilian President Jair Bolsonaro was accused Tuesday of "crimes against humanity" at the International Criminal Court (ICC) for his alleged role in the destruction of the Amazon, the first case seeking to explicitly link deforestation to loss of life.
Planet-warming greenhouse gas emissions from burning and industrial-scale agriculture in the Amazon are higher than the total annual emissions of Italy or Spain. Deforestation in the region already releases more CO2 than the rest of the Amazon can absorb.
Austrian environmental justice campaigners Allrise filed the official complaint at The Hague-based court Tuesday morning. They asked for legal proceedings against Bolsonaro and his administration for actions "directly connected to the negative impacts of climate change around the world".
The complaint accuses the Brazilian leader of waging a widespread campaign resulting in the murder of environmental defenders and of endangering the global population through emissions caused by deforestation. — AFP
October 11, 2021
Prince Charles, a lifelong environmentalist who has championed organic gardening and runs one of his cars on white wine and cheese, has urged world leaders to turn talk into action at the upcoming UN climate summit.
Queen Elizabeth II's eldest son and heir, 72, is due to attend events at the two-week COP26 summit in Glasgow starting on October 31, along with his 95-year-old mother.
But in an interview with the BBC broadcast on Monday, he said he worried that world leaders would "just talk", adding: "The problem is to get action on the ground."
The UN summit will try to persuade major developing economies to do more to cut their carbon emissions, and get the rich world to cough up billions more dollars to help poorer countries adapt to climate change.
When asked if Prime Minister Boris Johnson's UK? government? was ?doing enough itself against climate change, Charles replied:??"I couldn't possibly comment." — AFP
October 7, 2021
Britain is eager to brandish its environmental credentials before the upcoming COP26 summit, but it is grappling at the same time with mounting protests from climate activists.
Direct action group Extinction Rebellion has brought cities to a standstill and vowed to do the same at the UN climate change conference in Glasgow later this month.
In recent weeks, a previously unheard-of offshoot, Insulate Britain, has also caused gridlock on motorways and main roads, sparking scores of arrests and a court injunction.
Prime Minister Boris Johnson on Wednesday called the protesters a "confounded nuisance" and welcomed moves for "new powers to insulate them snugly in prison where they belong". — AFP
September 28, 2021

Thai authorities on Tuesday rushed to protect parts of Bangkok from floodwaters that have already inundated 70,000 homes and killed six people in the country's northern and central provinces.
Tropical storm Dianmu has caused flooding in 30 provinces, with the kingdom's central region the worst hit, the Thai Disaster Prevention and Mitigation Department said.
The level of the Chao Phraya River — which snakes through Bangkok after winding almost 400 kilometers from the north — is steadily rising as authorities release water from dams further upstream.
Soldiers on Tuesday set up barriers and sandbags to protect ancient archaeological ruins and landmarks as well as neighborhoods in the old royal capital Ayutthaya, some 60 km north of Bangkok. — AFP
September 26, 2021
A "once-in-a-generation" music event circled the world on Saturday, with a slew of megastars taking the stage in New York for Global Citizen Live — 24 hours of shows across the planet to raise awareness on climate change, vaccine equality and famine.
Britain's Prince Harry and his wife, Meghan Markle, advocated for COVID-19 vaccine access to be treated "as a basic human right," as the event was broadcast live from New York's Central Park.
"The way you're born should not dictate your ability to survive," the Duke of Sussex said to cheers from the thousands-strong crowd.
NGO Global Citizen wants one billion trees planted, two billion vaccines delivered to the poorest countries and meals for 41 million people on the brink of starvation.
The Duke and Duchess of Sussex followed performances by singer Alessia Cara and pop veteran Cyndi Lauper with a rendition of her "Girls Just Want to Have Fun" dedicated to Afghan women. — AFP
September 24, 2021
US Secretary of State Antony Blinken on Thursday urges all countries to raise their climate ambitions as the UN Security Council took up the environmental crisis, warning that it is aggravating conflicts.
Blinken points to recent record rains in New York that contributed to dozens of deaths and said climate has aggravated conflicts in countries including Syria, Mali, Yemen, South Sudan and Ethiopia.
"The climate crisis isn't coming. It's already here and clear patterns are emerging and its impact, the consequences, are falling disproportionately on vulnerable and low-income populations," Blinken says.
"All our nations must take immediate, bold actions," Blinken says, weeks ahead of high-stakes UN climate talks in Glasgow. — AFP
September 20, 2021
Natural disasters sparked by climate change have forced more than 100,000 people to flee their homes in Burundi in recent years, British charity Save the Children says in a new report released on Monday.
It says climate shocks — not conflict — are now the main cause of internal displacement in the landlocked East African country, which has a largely rural population.
"Over 84 percent of all internally displaced people in Burundi... have been displaced due to natural disasters rather than conflict, mostly due to the rise of Lake Tanganyika, Africa's second-largest lake," the charity says. — AFP
September 16, 2021
A new climate change report out Thursday shows that limiting global warming to 1.5 degrees Celsius will be impossible without immediate, large-scale emissions cuts, the UN chief said.
The United in Science 2021 report, published by a range of UN agencies and scientific partners just weeks before the COP26 climate summit, said climate change and its impacts were accelerating.
And a temporary reduction in carbon emissions caused by the COVID-19 pandemic had done nothing to slow the relentless warming, it found.
The 2015 Paris Agreement on climate change, struck at the COP21 summit, called for capping global warming at well below 2 C above the pre-industrial level, and ideally closer to 1.5 C.
United Nations Secretary-General Antonio Guterres said the report's findings were "an alarming appraisal of just how far off course we are" in meeting the Paris goals. — AFP
September 16, 2021
UN Secretary-General Antonio Guterres and British Prime Minister Boris Johnson will host a closed-door meeting of world leaders Monday on the sidelines of the General Assembly in New York to boost climate commitments.
The roundtable comes less than six weeks before a major United Nations climate meeting, COP26, in Glasgow, aimed at ensuring the world meets its goal of holding century-end warming to 1.5 degrees Celsius.
"UNGA is the last big moment in the international calendar ahead of COP26," Britain's UN ambassador Barbara Woodward says in a statement. "Climate change will be the UK's top priority." — AFP
September 13, 2021
The UN rights chief warned Monday that environmental threats were worsening conflicts worldwide and would soon constitute the biggest challenge to human rights.
Michelle Bachelet said climate change, pollution and nature loss were already severely impacting rights across the board and said countries were consistently failing to take the necessary action to curb the damage.
"The interlinked crises of pollution, climate change and biodiversity act as threat multipliers, amplifying conflicts, tensions and structural inequalities, and forcing people into increasingly vulnerable situations," Bachelet told the opening of the 48th session of the UN Human Rights Council in Geneva.
"As these environmental threats intensify, they will constitute the single greatest challenge to human rights of our era."
The former Chilean president said the threats were already "directly and severely impacting a broad range of rights, including the rights to adequate food, water, education, housing, health, development, and even life itself".
She said environmental damage usually hurt the poorest people and nations the most, as they often have the least capacity to respond. — AFP
September 7, 2021
A global network of more than 1,500 climate NGOs called on Britain to postpone the upcoming COP26 climate summit, saying in a statement on Tuesday that a lack of COVID-19 vaccines risked sidelining developing countries.
Rising cases, unequal global vaccine rollout and stringent quarantine requirements for some 60 "red list" nations and territories hoping to attend the 12-day UN climate talks mean that "a safe, inclusive and just global climate conference is impossible," the Climate Action Network said.
"Our concern is that those countries most deeply affected by the climate crisis and suffering from the lack of support by rich nations in providing vaccines will be left out," said Tasneem Essop, CAN's executive director.
"There has always been an inherent power imbalance within the UN climate talks and this is now compounded by the health crisis." — AFP
September 3, 2021
At least 25 people in the New York region have died from flash flooding caused by rainfall brought by the remnants of Hurricane Ida, officials said Thursday.
Twelve people have now lost their lives in New York City, including 11 who were trapped in the basements of their home, the NYPD said.
Ten were known to have died in New Jersey, according to officials there and another three succumbed to heavy flooding near Philadelphia in Pennsylvania. — AFP
September 2, 2021
At least eight people have died in New York after the city was inundated by flash flooding, police said Thursday, as Storm Ida wreaked havoc on the northeast United States, forcing flight cancellations and state of emergency declarations.
Ida slammed into the southern state of Louisiana over the weekend, bringing severe flooding and tornadoes as it blazed a trail of destruction north.
New York state governor Kathy Hochul declared an emergency as the remnants of the storm caused massive flooding in the country's financial and cultural capital, leaving the boroughs of Brooklyn and Queens badly hit.
Police did not say how the eight deaths in the city occurred. — AFP
August 31, 2021
Japan and the United States agreed to press China to further reduce carbon emissions, the Japanese foreign minister said Tuesday after high-level talks in Tokyo.
US climate envoy John Kerry is in Japan to drive international action ahead of November's COP26 summit to combat global warming.
"We discussed our cooperation on efforts to reduce the emissions of major emitter countries, including China," Foreign Minister Toshimitsu Motegi told a press briefing after meeting Kerry.
"China is the world's largest emitter of CO2, as it is also the world's second-largest economy... it is important that we call on them to fulfil the responsibility appropriate to their status," he said.
Kerry will meet Prime Minister Yoshihide Suga and then travel to China to hold talks with Xie Zhenhua, the country's special envoy for climate change affairs.
The 26th edition of the UN Climate Change Conference of the Parties, or COP26, begins on November 1 in the Scottish city of Glasgow. — AFP
August 24, 2021
Climate change made the deadly floods that devastated parts of Germany and Belgium last month up to nine times more likely to occur, according to an international study published Tuesday.
The World Weather Attribution team of experts found downpours such as the extreme rainfall in July are now up to 19 percent heavier due to human-caused warming. — AFP
August 23, 2021
Scores of firefighters backed by water-dropping aircraft battled a forest fire that broke out early Monday on the southern part of Greece's Evia island, less than two weeks after an inferno decimated its northern part.
The fire was burning near the village of Fygia where two neighborhoods have been evacuated and was moving toward the coastal tourist village of Marmari, where authorities were preparing boats to evacuate people if needed, according to Athens News Agency.
Forty-six firefighters were battling flames fanned by high winds — assisted by 20 fire engines, three water-dropping airplanes and two helicopters, the Greek fire brigade said.
Authorities have boats on standby off Marmari. Evia is northeast of the capital Athens.
The civil protection authorities had announced on Sunday a "very high risk" of fire for many areas of Greece on Monday. — AFP
August 17, 2021
Thousands of people, including tourists in campsites, have been evacuated as a wildfire raged near the plush resort of Saint-Tropez in southern France, the fire service said Tuesday.
Around 750 firefighters and water-droppping aircraft were battling the blaze in difficult conditions, with high temperatures and strong winds.
"Thousands of people have been evacuated as a precautionary measure, but there are no victims," a fire service spokeswoman said, adding that the blaze was "still very fierce".
France is just the latest of a number of Mediterranean countries to be hit by extreme weather and wildfires, which climate scientists warn will become increasingly common because of man-made global warming. — AFP
August 15, 2021
In recent years, the pines had grown so much that the Haniosakis family could no longer see the Acropolis from their charming garden in Drosopigi, a small hamlet overlooking Athens.
"And now there she is again, because everything has gone up in smoke," Betty Haniosakis, 77, acknowledges bitterly, sitting on a bed in a nearby municipal summer camp where her family sheltered from the flames.
When the fire reached her home last week in a wave of blazes that would later engulf the island of Evia in the east and parts of the Peloponnese too, the danger did not seem too imminent at first.
The fire "came very slowly, there was not a bit of wind," recalls American-born Betty.
Residents of the sparsely-populated community had already received warning messages by cellphone from the civil protection authority to evacuate.
The police drove by once, twice. The third time they came over, there was no more time to dither.
"'You need to leave. Now,' they said," recalls Haniosakis' daughter Eleni, a 45-year-old teacher.
"That's when we knew it was very serious."
They were among hundreds forced to abandon their homes that week, unsure of whether they would see them again.
That week, Greece battled around 600 blazes, some of them "mega fires", Prime Minister Kyriakos Mitsotakis later explained.
With conditions on the ground bone-dry in the worst heatwave in decades, a fire in the forest of Varibobi near Athens roared back to life after being nearly subdued and spread to neighbouring Drosopigi.
Betty wanted to take refuge in the basement, shutting the doors and hiding under soaked blankets.
But her daughter persuaded her to flee alongside their three cats and three dogs. Her elderly husband Giorgos, 89 and in a wheelchair, had already left a day earlier.
The family found temporary lodgings in a summer camp for children that had been closed owing to the pandemic, and there they remain. — AFP
August 10, 2021
China insists Tuesday it is implementing its climate commitments, while signalling no new policies following a UN report warning much more urgent action was needed to fight global warming.
Many world leaders responded to Monday's report, which said climate change was occurring faster than estimated, by calling for decisive and immediate moves to curtail fossil fuels.
When asked for a response to the report, China's foreign ministry emphasised the government's current policies and commitments.
"China has insisted on prioritising sustainable, green and low-carbon development," a spokesperson tells AFP in a statement. — AFP
August 10, 2021
A bombshell climate science report "must sound a death knell" for coal, oil and gas, United Nations Secretary-General Antonio Guterres said Monday, warning that fossil fuels were destroying the planet.
The Intergovernmental Panel on Climate Change concluded that the 1.5C temperature goal of the Paris Agreement would likely be breached around 2030 — a decade earlier than it itself projected just three years ago.
Guterres called the IPCC's assessment, the most detailed review of climate science ever conducted, "code red for humanity". — AFP
August 10, 2021
The capacity of forests, soil and oceans to soak up more than half of all manmade CO2 pollution is projected to weaken with further emissions, threatening efforts to cap global warming at liveable levels, the UN warned Monday.
So-called land and ocean sinks have consistently pulled 56 percent of CO2 generated by human activity from the atmosphere over the last six decades, but that percentage is set to diminish, the Intergovernmental Panel on Climate Change report said. -- AFP
August 10, 2021
Climate impacts such as rising sea levels and the melting of Earth's frozen spaces are now "irreversible for centuries or millenia" even if mankind radically curbs its carbon pollution, a UN scientific report warned on Monday.
The Intergovernmental Panel on Climate Change said the greenhouse gases humans had already emitted meant it was inevitable that oceans would continue to rise due to heating and ice melt, "and will remain elevated for thousands of years". — AFP
August 10, 2021
All but a tiny fraction of the 1.1 degrees Celsius of global warming since the mid-19th century is "unequivocally caused by human activities," the UN said Monday in its first comprehensive assessment of climate science since 2014.
"It has been clear for decades that the Earth's climate is changing, and the role of human influence on the climate system is undisputed," Intergovernmental Panel on Climate Change Working Group 1 co-chair Valerie Masson-Delmotte said in a statement. — AFP
August 10, 2021
Global heating is on track to hit 1.5 degrees Celsius around 2030, a full decade earlier than projected in 2018, according to a bombshell UN climate science report released Monday.
The Intergovernmental Panel on Climate Change assessment said the 1.5C warming threshold — a cornerstone goal of the Paris Agreement — would be surpassed by 2050 no matter how aggressively humanity draws down fossil-fuel driven carbon pollution. — AFP
August 9, 2021
As heart-stopping images of fires and floods dominate news cycles worldwide, the UN's climate science panel will unveil on Monday its much-anticipated projections for temperature and sea-level rises less than three months before a crucial climate summit in Scotland.
After two weeks of virtual negotiations, 195 nations approved the Intergovernmental Panel on Climate Change's (IPCC) comprehensive assessment of past and future warming on Friday in the form of a "summary for policymakers".
The text — vetted and approved line by line, word by word — is likely to paint a grim picture of accelerating climate change and dire threats on the horizon. — AFP
July 28, 2021
The global economy's business-as-usual approach to climate change has seen Earth's "vital signs" deteriorate to record levels, an influential group of scientists said Wednesday, warning that several climate tipping points were now imminent.
The researchers, part of a group of more than 14,000 scientists who have signed on to an initiative declaring a worldwide climate emergency, said that governments had consistently failed to address the root cause of climate change: "the overexploitation of the Earth".
Since a similar assessment in 2019, they noted an "unprecedented surge" in climate-related disasters, including flooding in South America and Southeast Asia, record-shattering heatwaves and wildfires in Australia and the US, and devastating cyclones in Africa and South Asia.
Of 31 "vital signs" — key metrics of planetary health that include greenhouse gas emissions, glacier thickness, sea-ice extent and deforestation — they found that 18 hit record highs or lows.
For example, despite a dip in pollution linked to the pandemic, levels of atmospheric CO2 and methane hit all-time highs in 2021.
Greenland and Antarctica both recently showed all-time low levels of ice mass, and glaciers are melting 31 percent faster than they did just 15 years ago, the authors said. — AFP
July 27, 2021
Thousands of US firefighters are battling a blaze in California that has grown so big it is generating its own weather system, with authorities warning on Monday conditions could worsen.
The flames have grown large enough to create clouds that can cause lightning and high winds, which in turn fan the fire, according to experts.
Around 5,400 firefighters have been struggling to contain the inferno, which was just 22 percent contained late Monday, the California fire and forestries department reported.
"If these clouds get tall enough they do have the potential to produce lightning," warned Julia Ruthford, a government meteorologist assigned to the blaze. — AFP
July 23, 2021
Piles of cars were strewn across a central Chinese city Thursday as shocked residents picked through the debris of a historic deluge that claimed at least 33 lives, with rescue efforts ongoing and hundreds seeking to find their relatives.
An unprecedented downpour dumped a year's rain in just three days on the city of Zhengzhou, weather officials said, instantly overwhelming drains and sending torrents of muddy water through streets, road tunnels and the subway system.
Hundreds of thousands of people in the area were also affected by the floods, with farmland inundated and road and rail links severed.
In worst-hit Zhengzhou, grim images of horror inside the subway system were relayed in real-time over social media, showing water rising during Tuesday's rush hour from the ankles of passengers to their necks.
At least a dozen people died before rescuers were able to cut survivors free from carriages. — AFP
July 22, 2021
Thousands of residents fled blazes in western Canada on Wednesday with several hundred soldiers scheduled to deploy to fight this year's virulent and early fires, which are wreaking havoc across portions of western North America.
"I have a holiday trailer that is my new home," said Margo Wagner, head of a district in the western province of British Columbia, who has found herself among the evacuees.
The fire marks the second time in four years that her home in the province's central Canim Lake rural area has been threatened by a blaze.
South of the border, a number of communities in the United States are being threatened by wildfires, creating conditions so extreme that the blazes have generated their own weather, according to experts.
Nearly 80 huge fires are currently ravaging hundreds of thousands of acres (hectares) in California, Oregon, Montana and Nevada.
The largest among these is still the Bootleg Fire in Oregon, which has burned through a section of land the same size as the city of Los Angeles, in just two weeks.
"The fire got so big and it creates so much energy that it started to create its own weather," Marcus Kauffman, a specialist with the Oregon Department of Forestry, told AFP, adding that the blaze "feeds on itself" and has even been making its own lightning. — AFP
July 21, 2021
Twelve people died after torrential rains flooded the subway in the central Chinese city of Zhengzhou, authorities said Wednesday, as shocking images of passengers struggling against neck-high water inside a train carriage emerged on social media.
The city "has experienced a series of rare and heavy rainstorms, causing water to accumulate in Zhengzhou metro", city officials said in a Weibo post, adding 12 people died and five were injured. — AFP
July 21, 2021
Canada's western province of British Columbia declared a state of emergency Tuesday, with wildfires expected to grow even larger in the coming days due to high heat and winds.
"We have reached a critical point," said provincial public safety minister Mike Farnworth.
"Based on the advice of emergency management and wildfire officials, and my briefing last night on the worsening weather, I am declaring a provincial state of emergency."
The decision empowers officials to organize mass-scale evacuations and to provide emergency accommodation for evacuees, he added.
Some 5,700 people were under evacuation orders in the province Tuesday — more than double the previous day's tally, as the threatened region grew in size.
Around 32,000 more residents have been placed on alert. — AFP
July 8, 2021
Colombia lost more than 1,700 square kilometers of forest in 2020, an area the size of the capital Bogota and an eight percent increase on the previous year, the environment ministry said Wednesday.
Some 64 percent of wildfires and deforestation affected the Amazon, the world's largest tropical rainforest that is shared with eight other countries and territories.
"That's where we have to make the most efforts," said Environment and Sustainable Development Minister Carlos Correa.
Francisco Cruz, the deputy environment minister, said the 2020 increase is due to the influence of armed groups that encourage illegal logging by farmers.
Leftist guerrillas, drug-traffickers and smugglers all operate in the Amazon.
Deforestation has soared since a 2016 peace accord between the government and the Revolutionary Armed Forces of Colombia (FARC) leftist rebels.
The very next year it reached a record level of 2,170 square kilometers. — AFP
July 6, 2021
New Zealand recorded its hottest June on record as temperatures continued to soar in a pattern consistent with global warming, a government scientific agency said Tuesday.
Daily temperatures averaged 10.6 Celsius (51.1 Fahrenheit) — 1.9C above average despite a cold snap late in the month, the National Institute of Water and Atmospheric Research (NIWA) said.
"It's huge. There's only been 13 times since 1909 that we've had such an anomaly," NIWA scientist Chris Brandolino told public radio.
"What's alarming is that over the past 10 years that's happened six times." — AFP
June 23, 2021
For thousands of years, people have built their great metropolises right up against the contours of coasts, in estuaries and deltas, confident of the ebb and flow of the tides.
Domination of the seas allowed many coastal cities to become trading powerhouses and cultural melting pots.
But now that strength is becoming a liability as climate change swells the oceans, redrawing the map and putting hundreds of millions at risk.
That's the warning of an unpublished draft report by the UN's climate science advisory panel, seen exclusively by AFP, which outlines the vast and urgent climate threats facing the planet. — AFP
June 16, 2021
A financial exchange offering carbon credits and investments in conservation projects is set to launch in Singapore, but it may struggle to convince sceptics of the value of controversial carbon offsets.
Climate Impact X (CIX), backed by the Singapore stock exchange, the city-state's main investment fund and biggest bank, aims to help the growing number of firms seeking to cut greenhouse gas emissions.
From oil majors to tech giants and airlines, companies are lining up to make net-zero pledges, but face challenges to hit their targets. — AFP
June 2, 2021
"Now, when there's smoke here, everybody panics," said Steve Crowder, mayor of the small town of Paradise that was almost wiped off the map by California's deadly 2018 wildfires.
The former police officer still struggles to hold back tears when talking about the blaze that claimed dozens of lives and engulfed 95 percent of his community's buildings.
"It's still hard to get over the 85 people that didn't get out," he told AFP.
"It's the most horrific thing that I've ever experienced in my life... I think fire terrorizes everybody here."
Across California, deadly infernos have only expanded in size since that traumatic year — in 2020, some 4.3 million acres went up in smoke.
Now, the western US state is bracing for the worst as yet another dry summer approaches. Already five times more vegetation has burned this year compared to the same time last year. — AFP
May 31, 2021
For the first time since 2019 and following a flurry of net-zero pledges from the world's largest emitters, UN climate negotiations resume Monday in a virtual format just six months before the crunch COP26 summit.
The talks, nominally hosted by the United Nations climate change programme in the German city of Bonn, will all be informal, meaning that no decisions will be taken during the three-week dialogue.
But with increasingly dire warnings from scientists that the pace of global warming is already outstripping humanity's best plan to cut emissions, the pressure for progress to be made on a number of thorny issues is high.
In 2018, countries agreed to many elements of the Paris agreement "rulebook", governing how each nation implements its goals.
But several issues remain unresolved, including rules about transparency, carbon markets, and a unified timeframe for all countries to ratchet up their emissions cuts. — AFP
May 27, 2021
Three Indian vessels on Thursday joined the battle to contain a major fire on a container ship off the Sri Lanka coast amid fears that it could break up and spew out hundreds of tons of oil.
The X-Press Pearl has been blazing out of control for a week and with heavy winds battering the Singapore-registered vessel, authorities fear a new oil disaster on Sri Lanka's beaches.
The Indian coastguard ships have joined a Sri Lankan navy ship and four private tugs spraying water on the X-Press Pearl, which has 25 tons of nitric acid in its cargo.
A military helicopter was deployed to drop bags of fire retardant chemicals on the ship Wednesday.
But the fire has weakened the 186-meter long vessel and it could break up and spill oil, according to Sri Lanka's Marine Environment Protection Authority (MEPA) — AFP
May 27, 2021
Indigenous Brazilians of the Mundurucu ethnic group on Wednesday said their leaders were attacked following a police operation aimed at kicking out miners squatting on native land in the far northern state of Para.
Brazil's Supreme Court this week ordered the government to protect members of the Mundurucu and Yanomami indigenous groups who are threatened by wildcat miners in their communities deep in the Amazon rainforest.
"Criminals are terrorizing the leaders of the Mundurucu people for opposing illegal mining," tweeted Sonia Guajajara, a leader of the Association of Brazil's Indigenous Peoples (APIB).
"In an act of terrorism they torched the home of (Mundurucu leader) Maria Leusa Kaba and are continuing to threaten other people in reprisal for the Federal Police operation in the region to kick out invaders," said Guajajara, one of the main spokespeople for indigenous Brazilians. — AFP
May 14, 2021
Climate summit COP26, due to take place in Glasgow in November, is "our last hope" of preventing runaway temperature increase, the president of the event was to say in a major speech on Friday.
"I have faith that world leaders will rise to the occasion and not be found wanting in their tryst with destiny," British MP Alok Sharma was set to say, according to extracts of his speech released to the media.
COP26 will bring together climate negotiators from 196 countries and the EU, along with businesses, experts and world leaders. — AFP
May 10, 2021
Climate change is set to devastate Kenya's tea production as the world's largest exporter faces rising temperatures, erratic rainfall and insect infestations, according to analysis released on Monday.
Tea is the world's most consumed drink after water and disruption in supply from the east African nation is predicted to have a global impact.
A report from the charity Christian Aid outlined the various threats Kenya faces to its key black tea crop, as well as the dangers that other countries are likely to encounter as the planet continues to warm.
Citing a peer-reviewed study, the report said that the quadruple threat of rising temperatures, erratic rainfall, droughts and new insect infestations are forecast to destroy 26.2 percent of the country's optimal tea growing areas by 2050.
And climate change is expected to reduce the areas with medium quality growing conditions by nearly 40 percent in the same time frame.
"For generations we have carefully cultivated our tea farms and we are proud that the tea that we grow here is the best in the world," said Richard Koskei, a tea farmer from Kenya's western highlands. — AFP
April 22, 2021
US President Joe Biden opened an international climate summit Thursday saying that the United States "isn't waiting" to lead on an issue of "moral and economic imperative."
"The cost of inaction keeps mounting. The United States isn't waiting," he said in the opening address of the two-day summit being hosted virtually by the White House. — AFP
April 21, 2021
A group of 43 international banks including sector heavyweights have joined a UN-convened pact to reach carbon neutrality by 2050, the world body said Wednesday.
Bringing together household names like Barclays, HSBC, Bank of America, Deutsche Bank and BNP Paribas, the "Net Zero Banking Alliance" members vowed to make greenhouse gas emissions from their lending and investment portfolios "align with pathways to net-zero by 2050 or sooner" with regularly updated intermediate goals.
"All targets will be regularly reviewed to ensure consistency with the latest science," the United Nations' finance for the environment initiative UNEP FI said in a statement.
HSBC boss Noel Quinn said it was "essential" for banks to finance the green transition, adding that "we have to establish a robust and transparent framework for monitoring progress... and we want to set that standard for the banking industry."
The group will also be a founding member of a sector-wide initiative — the Glasgow Financial Alliance for Net Zero (GFANZ) — from former Bank of England governor Mark Carney, the UN special envoy for climate action and finance. — AFP
April 21, 2021
The European Parliament and EU member states have agreed a target to cut carbon emissions by "at least" 55 percent by 2030, the EU Commission said in a statement released early Wednesday.
"The European Climate Law enshrines the EU's commitment to reaching climate neutrality by 2050 and the intermediate target of reducing net greenhouse gas emissions by at least 55% by 2030, compared to 1990 levels," read the statement. — AFP
April 14, 2021
New Zealand will force banks to reveal the impact their investments have on climate change under world-first legislation intended to make the financial sector's environmental record transparent, officials say.
Commerce Minister David Clark says the law would make climate reporting mandatory for banks, insurance companies and investment firms.
"Becoming the first country in the world to introduce a law like this means we have an opportunity to show real leadership and pave the way for other countries to make climate-related disclosures mandatory," he says. — AFP
March 25, 2021
Decades of poaching and shrinking habitats have devastated elephant populations across Africa, conservationists said Thursday, warning one sub-species found in rainforests was a step away from extinction.
In an update of its "Red List" of threatened species, the International Union for Conservation of Nature said the African forest elephant population had shrunk by more than 86% in three decades and it was now considered "critically endangered".
The population of the African savanna elephants had meanwhile decreased by at least 60% over the past 50 years, IUCN said, with the Red List now listing that species as "endangered". — AFP
March 19, 2021
As part of its commitment to environmental protection and conservation, Globe joins the world in calling for consistent global recycling efforts, proper waste disposal, ban of single-use plastics and other sustainable initiatives during the worldwide celebration of Global Recycling Day.
It continues to encourage positive consumer behavior through its numerous environmental sustainability programs like E-waste Zero and 'Wag Sa Single Use plastic or WasSUP that call for the extended lifespan of electronic gadgets, plastics and endorse responsible recycling.
"We introduced our E-waste Zero program back in 2014 as a way to raise funds to put up new classrooms in Aklan which were devastated by typhoon Haiyan. Since then we were able to scale the program by partnering with the rest of the AC Group, corporate clients, schools, and NGOs," says Yoly Crisanto, Globe Chief Sustainability Officer and SVP for Corporate Communications.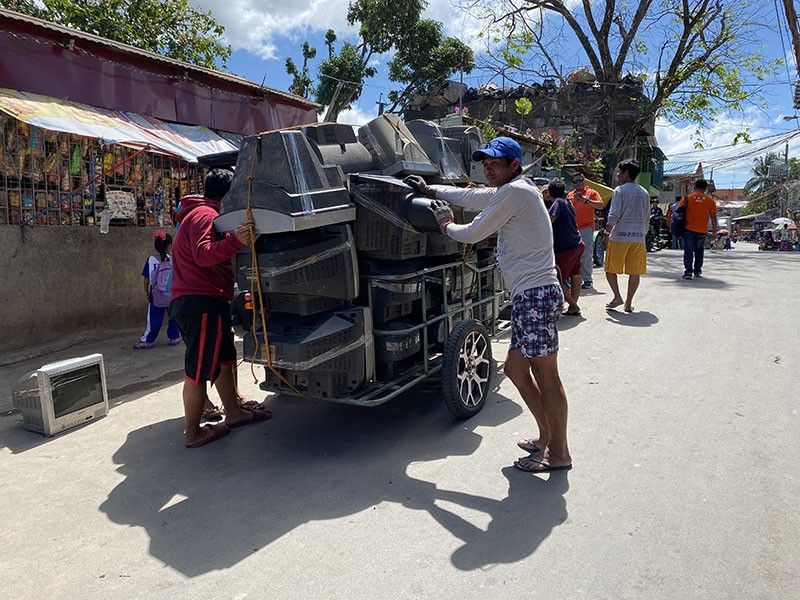 Follow this page for updates about climate change and information on current environmental issues. Main photo by Efigenio Toledo IV