May 2019 election period
+ Follow Story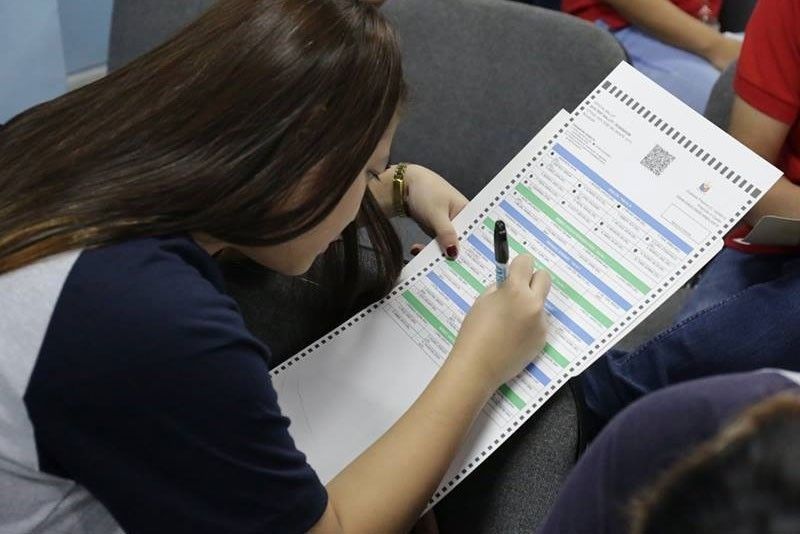 May 12, 2019
Rep. Ariel Casilao (Anakpawis party-list) voices concern over what he calls "chronological incidents" that he says may affect the elections on Monday.
Among the incidents he raised were the appointment of the Nacionalista Party as the dominant minority party, last-minute replacements of corrupted SD cards, and reports of police personnel serving as election workers in Lanao del Norte.
"Why are these being carried out at the last minute, and all potentially beneficial to the administration and in transgression of a transparent, honest and free elections," the lawmaker says in a release.
"Without (the National Movement for Free Elections), an opposition party as watchdogs, questionable SD cards, police as election officers, then vote-buying, we are to expect an administration-dominated elections and consequential results," he briefed.
He reiterates a call for the national mass movement to keep an eye on the polls.
"We call on the people to make it their personal and collective mission to guard the elections and support us in our mass actions. This is not just for us, it is for the interest of all Filipinos that we make elections free, tansparent, honest and democratic," he says.
May 12, 2019
The police in Basilan say it has not monitored threats from the Abu Sayyaf group to disrupt the election on Monday.
Police Col. Rufino Inot, provincial police director, says authorities have been monitoring the group.
"So far there is negative (no) information of any threat of the Abu Sayyaf group in conducting atrocity that is aimed at disrupting the election," Inot says.
Inot says the Abu Sayyaf's movements are restricted by ongoing operations conducted by the police and military forces. —The STAR/Roel Pareño
May 11, 2019
Police Major General Guillermo Eleazar, chief of National Capital Region police, reminds the public that liquor ban starts on May 12, the day before the May 12 midterm election on Monday.
The reminder comes as the Commission on Election monitors the last day of the campaign period on Saturday. (PTV photo)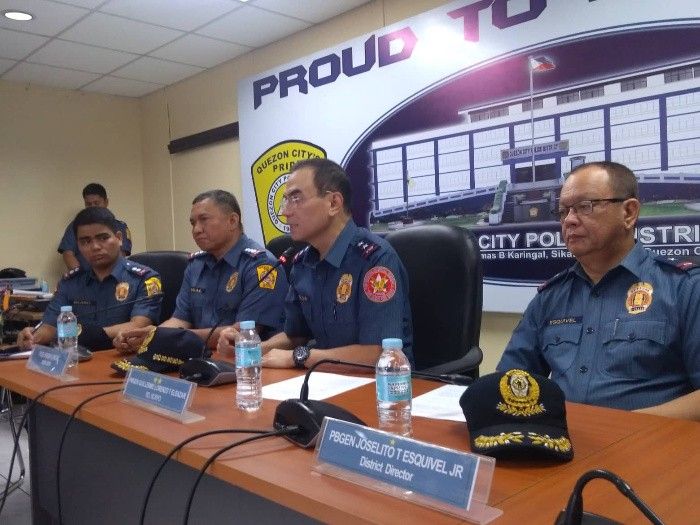 May 10, 2019
The Presidential Anti-Corruption Commission puts the Philippine National Police to the task of going after vote buyers.
Presidential Anti-Corruption Commission puts PNP to the task of going after vote buyers. @PhilippineStar pic.twitter.com/8UvtVpXEFL

— sheila crisostomo (@shecrisostomo) May 10, 2019
May 9, 2019
Officials on Thursday dismiss as baseless reports of mounting clamor to suspend the elections in Lanao del Sur due to alleged vote-buying by politicians.
A group that emerged only last week, the Lanao Sur Military and Police Retirees Reform Movement, are urging the Commission on Elections to elections in Lanao del Sur and its capital, Marawi City, due to allegedly massive vot-buying.
The group also recommended the appointment of caretakers for local elective posts if Comelec declares failure of election in the two areas.
There has been talk since Wednesday that the group is politically hostile to Lanao del Sur Vice Gov. Mamintal Adiong, candidate for governor of Lanao del Sur.
Among those reportedly complaining about the alleged election irregularity is Salic Dumarpa, whose wife lost to Adiong's brother, Ansaruddin, in a previous race for Congress.
Reelectionist officials and first-time candidates have denied the allegations of massive vote-buying.
In a statement Thursday, Adiong says complaints of vote-buying should be filed at the Comelec for proper litigation. — The STAR/John Unson
May 8, 2019
The Metropolitan Manila Development Authority lifts the number coding scheme for provincial buses on Friday, May 10, and Tuesday, May 14, for the midterm elections.
The suspension is to ensure that there will be enough public utility vehicles to ferry commuters who are going to vote in their provinces.
The number coding scheme for all other vehicles is automatically lifted on weekends, from May 11-12, and on election day on Monday, May 13.
May 8, 2019
Edu Manzano who is running in the San Juan congressional race says he finds the timing of his disqualification "very suspect."
He was disqualified over citizenship questions.
May 2, 2019
Ilocos Norte 1st District Rep. Rodolfo Fariñas withdraws his candidacy for the province's gubernatorial race.
April 30, 2019
No matter who wins an election, 60% of Filipinos believe things don't change very much, a new global poll of the Pew Research Center says. But 71% of FIlipinos believe that elected officials care what ordinary people think.
A 27-country median of 60% say elections don't change things, Pew finds.
Pew surveyed 30,133 people in 27 countries from May 14 to Aug. 12, 2018 for their poll on satisfaction with democracy across the globe.
April 29, 2019
The Alliance of Concerned Teacher lauds the Comelec resolution denying the petition to ban its members from poll service. Comelec said the petition filed by Tao Muna party-list lacked "basis in law and in fact."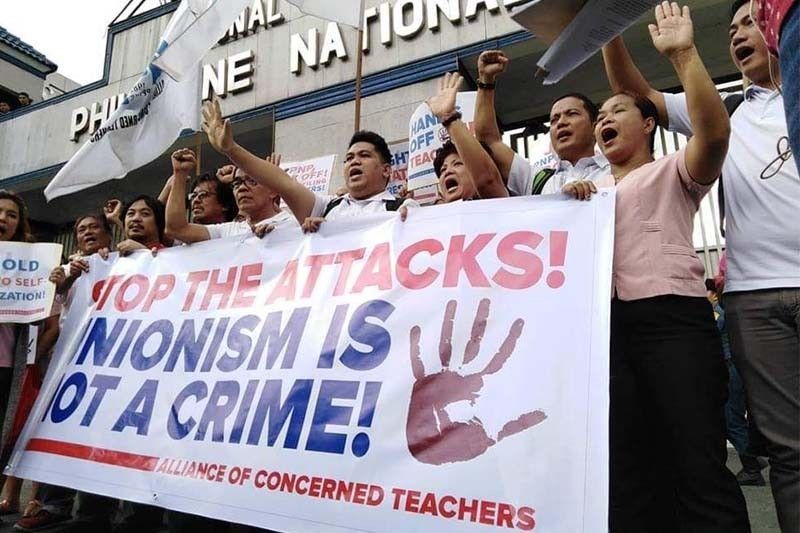 April 14, 2019
Nearly 2,000 soldiers and police officers have been deployed in Abra to secure all 262 poll centers in the province's 27 towns for the May 13 elections.
The number could still grow though as more troops will be provided to focus to the areas with histories of election-related incidents, authorities said though still no poll-related violence had occurred with the provincial police vowing very optimistic that the political atmosphere will remain calm until election day. -- The STAR/Artemio Dumlao
April 5, 2019
There have been no reports of poll-related violence in Abra so far, the provincial police say as it expresses optimism that the situation will remain the same until the May polls.
This despite the province earlier declared by Comelec as an "area of grave concern".
There is no record of election-related incident since the official start of the election period on January 13, the Abra police reported during the recently convened Provincial Peace and Order Council and Provincial Anti-Drug Abuse Council (PADAC) joint meeting at the provincial capitol recently.
Provincial officials headed by Gov. Ma. Jocelyn Bernos were appraised by the Abra police about the security arrangements in the province where the Comelec, military, police, DILG, other agencies and stakeholders have joined forces to ensure an orderly and peaceful elections in May. -- The STAR/Artemio Dumlao
March 27, 2019
The military assures the public that it will deploy personnel to secure elections in the 454 towns and cities in Mindanao identified as hotspots and areas of concern for the upcoming May polls.
Lt. Gen. Arnel dela Vega, Western Mindanao Command chief, says they are prepared to provide security alongside the police.
"Yes, we will ensure that all those areas of concern, in cooperation and in coordination with our Philippine National Police counterparts, we will make sure those places will really be attended to as far as security requirements is concern," Dela Vega says.
Police General Oscar Albayalde, PNP chief, on Monday reported that there are least 941 areas identified as "red" or areas of grave concern in the country. More than half, or 454 hotspots, are in Mindanao, where martial law has been in place since May 2017. -- The STAR/Roel Pareño
March 10, 2019
Hugpong ng Pagbabago campaign manager and Davao City Mayor Sara Duterte-Carpio says she will end her word war with the opposition after she was scolded by her mom for "bullying" critics.
"Sabi ng nanay ko alam ng lahat ng tao na anak ka ni Rodrigo pero dapat malaman din nila na anak ka ni Elizabeth. Shut it down," she says as quoted in a tweet by News5.
"Sinabi nya na I should always be kind first before anything else. So, magpack up na po Inday Sara show. Wala na po sya. Sarado na po."
Mayor Sara Duterte, napagalitan daw ng kanyang ina matapos makipagpalitan ng maaanghang na salita sa mga taga-oposisyon."Sabi ng nanay ko alam ng lahat ng tao na anak ka ni Rodrigo pero dapat malaman din nila na anak ka ni Elizabeth. Shut it down." @News5AKSYON @onenewsph pic.twitter.com/z33RkFs8mU

— marie ann los banos (@maeannelosbanos) March 10, 2019
Mayor Sara Duterte: "Kaninang umaga nakatanggap ako ng phone call galing sa nanay ko na nasa davao city at sinabi nya wag daw ako makipag-away at wag ko raw i-bully ang mga opposition sa administration ni Pres Duterte." @News5AKSYON @onenewsph

— marie ann los banos (@maeannelosbanos) March 10, 2019
Mayor Sara Duterte said she was scolded by her mother for "bullying" the opposition candidates "Sinabi nya na I should always be kind first before anything else. So, magpack up na po Inday Sara show. Wala na po sya. Sarado na po." @News5AKSYON @onenewsph

— marie ann los banos (@maeannelosbanos) March 10, 2019
On Saturday, Duterte-Carpio slammed Vice President Leni Robredo over criticisms about the dishonesty of some candidates. The presidential daughter said Robredo is not called a "fake VP for no reason" in an apparent reference to election protest filed by defeated vice presidential candidate Bongbong Marcos.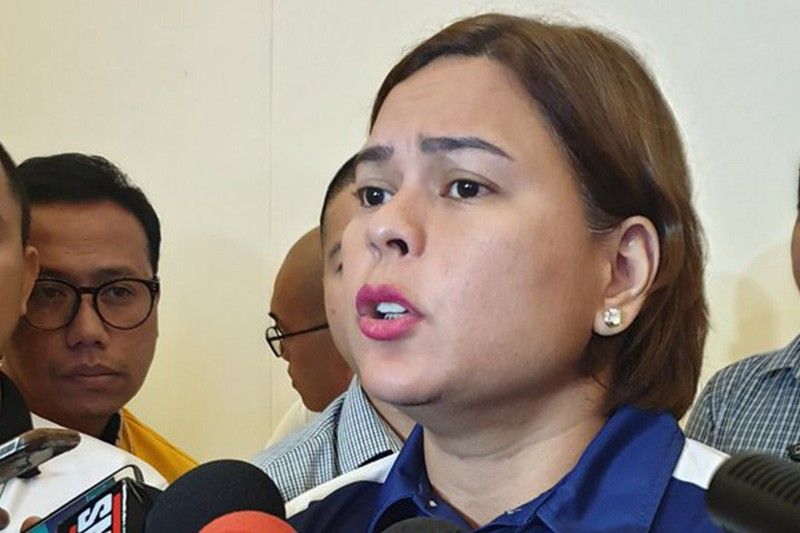 March 4, 2019
Senate hopeful Samira Gutoc thanks President Duterte who in a speech slamming opposition bets spared the Otso Diretso candidate as she is a woman.
But the peace advocate also asks Duterte, who made sexist tirades before, to "afford the same respect to all women."
"Maraming salamat po, Mr. President, sa iyong paggalang sa aking pagkababae. And I also ask you to afford the same respect to all women, as we celebrate National Women's Month this March. The president we saw yesterday was the same president I pledged to work for before. I know that you will be a better president and a great father to this nation if you will just learn to temper your words to the occasion and revisit your anti-poor policies."
Duterte in his speech Sunday night mocked the Otso Diretso candidates, saying they are headed to hell.
"Sinong ipalit mo diyan sa 'yang 'Otso Diretso' papuntang impyerno? Totoo lang, hindi ako na-ano. Walang ginawa 'yang mga tao na 'yan puro criticize, hindi pa maniwala," he said.

"Si Samira, babae man 'yan, ayaw ko magsalita diyan . Eh ganun ' yan ang rule eh pagka babae kalaban mo, you just shut up. Samira Ali Gutoc. So I have nothing to say to you, ma'am," the president added.
March 3, 2019
The Makabayan bloc announces the names of the nine senatorial candidates it will support in the 2019 midterm elections. They are:
Neri Colmenares
Chel Diokno
Erin Tañada
Bam Aquino
Grace Poe
Nancy Binay
Serge Osmeña
Samira Gutoc
Florin Hilbay
February 28, 2019
Government agencies that comprise the "Task Force Baklas" start removing today illegal campaign propaganda materials in identified problem areas in the metropolis, the Metropolitan Manila Development Authority says in a statement.
The operation is led by task force leaders: Commission on Elections spokesperson James Jimenez; MMDA Chairman Danilo Lim; MMDA General Manager Jojo Garcia; Philippine National Police chief Oscar Albayalde; PNP-National Capital Region Police Office chief Guillermo Eleazar; Department of Public Works and Highways-NCR Maintenance Division officer-in-charge Reynaldo Rosario; and Land Transportation Franchising and Regulatory Board Chairman Martin Delgra.
"Candidates were given a chance to take election materials down. Some have complied on their own and that is commendable but those areas with candidates that have not complied yet are the subject of the operations," Jimenez says in the statement.
He adds that part of the operations is documentation and preservation of collected materials which will be used as evidence in the filing of charges against the violators.
Under the Comelec rules, campaign posters should measure not be more than 2 ft. x 3 ft. and displayed at designated common poster areas or in a private property with the consent of the owner.
Designated common poster areas in public places include plazas, markets, barangay centers and the like where posters may be readily seen or read.
February 27, 2019
Hugpong ng Pagbabago bets are in San Juan, bailiwick of the Estradas and Ejercitos, for a campaign sortie.
#BilangPilipino2019 | Comedian Bayani Agbayani represents Bong Go at the Hugpong ng Pagbabago's sortie in San Juan. https://t.co/wtfnZgWuBe

— ONE News PH (@onenewsph) February 27, 2019
Sen. Joseph Victor "JV" Ejercito and former Sen. Jinggoy Estrada, sons of Manila Mayor Joseph Estrada—former president and also a former San Juan mayor—are running for senator on the HNP ticket.
#BilangPilipino2019 | Jinggoy Estrada and JV Ejercito are in one poster in San Juan. https://t.co/MD2rrf4Zkw

— ONE News PH (@onenewsph) February 27, 2019
February 26, 2019
Presidential daughter and Hugpong ng Pagbabago Chairperson Sara Duterte says in an ambush interview with reporters that debates should not be organized "palengke-style" after the coalition skipped the public debate challenge of the opposition Otso Diretso.
"Hindi puwede yung sasabihin mo na lang: 'O, magdebate tayo dito ngayon.' Parang sinabi mo lang o magsuntukan tayo... parang bara-bara na parang palengke-style. So di puwede ang ganoon," she says after a campaign rally for Hugpong candidates in Malabon City.
Duterte adds that Otso Diretso should've written to the political parties they are challenging that details the venue, date and rules of the debate.
"'Pag mayroon debate dapat mayroon agreements. just like how professionals do it."
February 25, 2019
Otso Diretso senatorial candidates say the Hugpong ng Pagbabago coalition missed a golden opportunity to speak to the nation when its bets snubbed the debate challenge at Plaza Miranda today.

"What are they afraid of?" opposition bets Gary Alejano, Chel Diokno, Florin Hilbay, Romy Macalintal and Erin Tañada ask in a statement.
"They missed the chance to speak to the nation, to explain their platform, and to be forthright about their intentions for seeking a Senate seat," Hilbay says.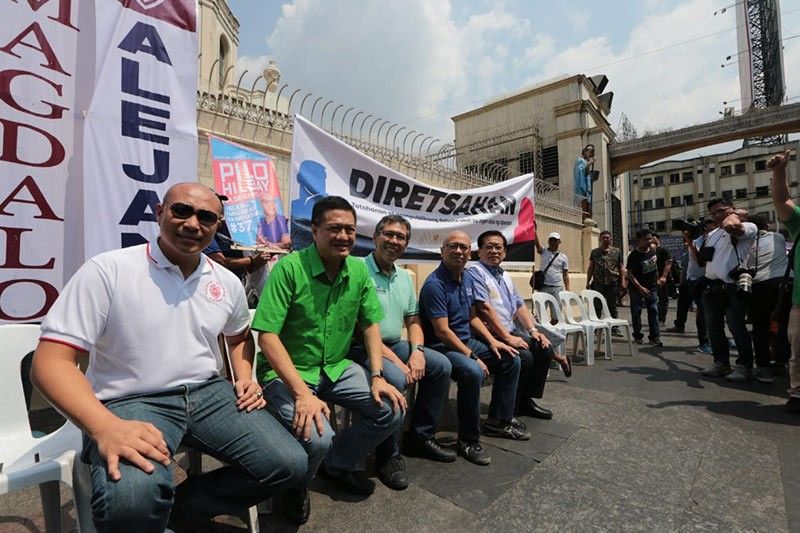 February 24, 2019
Former solicitor general and senatorial candidate Florin answers allegations of opponent Bong Revilla that there is a widespread campaign funded to bully him.
"Taong may konsensiya ang kailangan sa Senado, hindi fiction writers," Hilbay says in a statement.
"Hindi siya ang biktima rito, kundi ang bayan. Malinaw na may ninakaw na pondo sa kaban ng bayan, may pinapabalik na pera ang Korte, at hindi pa naibabalik ang ni isang sentimo sa mga mahihirap na Pilipino."
Revilla also on Sunday said "yellows" are spending P50 million to attack him on social media.
"Malaking pagkakamali rin na tingin niya lahat ng galit sa kaniya ay "dilawan." Galit ang mga tao sa magnanakaw, period," Hilbay answers.
February 13, 2019
The Commission on Elections saw many violations of guidelines on campaign materials on the first day of the campaign period, its spokesperson says in a news conference.
Speaking at the Kapihan sa Manila Bay, Comelec spokesperson James Jimenez says monitoring found "a lot of violations pretty much in evidence" but also that many campaign materials previously flagged had already been taken down.
The law imposes size limits on campaign materials and only allows them in common poster areas or in private property if the property owner allows it.
Jimenez says the Comelec will give candidates a grace period of three days to take down illegal materials. "As weird as it may seem, the law actually allowed that (before the official campaign period) and we're giving them an opportunity to take them down," he says.
He says candidates cannot justify the violations since they also benefit from illegal materials.
February 13, 2019
Members of the opposition coalition are in Naga City, where Vice President Leni Robredo of the Liberal Party is a former district representative.
WATCH: Senatorial candidates of the opposition Otso Diretso arrive in Naga City for their proclamation rally. | via Edd Gumban pic.twitter.com/CbngLYa3gN

— The Philippine Star (@PhilippineStar) February 12, 2019
The coalition led by the former administration party LP says it will campaign door-to-door and face-to-face to persuade voters to support them.
The eight-candidate slate is going against slates backed by popular administration leaders, including House Speaker Gloria Macapagal-Arroyo and Davao City Mayor Sara Duterte-Carpio, whose Hugpong ng Pagbabago kicked off the campaign on Tuesday in a rally in Pampanga.
February 12, 2019
The United Nationalist Alliance is kicking off the campaign season with a program and motorcade in San Jose Del Monte, Bulacan on Tuesday, it says in a media advisory.
Expected at the 3 p.m. program are reelectionist senators Nancy Binay (UNA), Sonny Angara (Laban ng Demokratikong Pilipino), and JV Ejercito (Nationalist People's Coalition), former Senate President Juan Ponce Enrile (Pwersa ng Masang Pilipino) and candidate Dan Roleda (UNA).
Elsewhere on Tuesday, the Otso Diretso opposition coalition will launch the election campaign in Caloocan City at 1 p.m., the event will also feature the launch of the coalition's "nationwide, face-to-face persuasion campaign."
Sen. Grace Poe, also a reelectionist, will kick off her campaign on Wednesday, February 13. The campaign rally will be in Tondo, Manila.
The campaign season starts Tuesday, February 12.
February 10, 2019
Marawi civic leader and peacebuilder Samira Gutoc says a drug-free but death-free Philippines is possible a day after facing former Philippine top cop Ronald "Bato" dela Rosa in a televised debate of senatorial aspirants.
#Debate2019: Tapatang General Ronald "Bato" dela Rosa at Ms. Samira Gutoc. Dapat bang ipagpatuloy o hindi ang Oplan Tokhang? #Eleksyon2019 pic.twitter.com/gvxhnwytOX

— GMA News (@gmanews) February 9, 2019
"Sa isang barangay po sa Cebu it was shown that with 1,000 surrenderees, hindi po kailangan ng Oplan Tokhang. It was drug-free and death-free," Gutoc said during the "Debate 2019: The GMA Senatorial Face-Off" on Saturday.
She also asked Dela Rosa about the government's accountability amid criticisms on extrajudicial killings in the drug war during the debate.
Gutoc, in a statement, says drug addiction is a health issue, adding that she pushes for a strong and "death-free" enforcement of laws to combat illegal drugs as she expressed opposition against the government's bloody drug war.
She urges the Duterte government to look at the drug problem as a health issue that could be solved through rehabilitation and strong support for drug dependents, as well as going after big drug syndicates and cartels instead of "victimizing the poor and the powerless."
The Philippine National Police sets up checkpoints across the country to check for firearms and explosives and ensure security as the election period for the May 2019 polls starts today.
PNP says they are to establish at least one checkpoint in each of the country's 1600 cities and municipalities in coordination with the local Commission on Elections officer and the Armed Forces of the Philippines territorial unit in the area.
Checkpoint operations were kicked off at 12:01 a.m. on Sunday, January 13.
The 150-day election period officially begins on January 13 and will end on June 12, 2019.