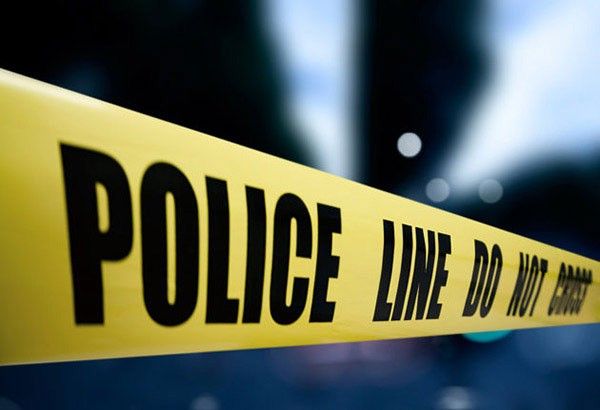 Killing of human rights lawyer Benjamin Ramos
LATEST UPDATE: November 7, 2018 - 9:19pm
+ Follow Story
November 7, 2018
Rights group Karapatan believes security forces, "including their auxiliary forces who prop up greedy landlords", are involved in the death of lawyer Benjamin Ramos in Kabankalan, Negros Occidental.
"When the Philippine National Police in Negros placed Attorney Ben's name and picture in what can only be described as a poster-hitlist in April 2018, they have made them him and other mass leaders and human rights workers open targets for precisely this kind of attack," the group said.
November 7, 2018
The National Bureau of Investigation is already looking into the ambush on lawyer Benjamin Ramos, Justice Secretary Menardo Guevarra says in a message to reporters.
Hustisya (Victims United for Justice), an organization of victims of rights violations and their relatives, in a separate statement says it joins the people of Negros in mourning Ramos' death.
"Killing lawyers is not just a brazen violation of their rights as people and as defenders, it shows that no justice can be expected under a regime that kills advocates of peace and justice, the farmers who feed the country, and lawyers who defend victims of abuses in the name of justice," the group also says.
November 7, 2018
The Integrated Bar of the Philippines condemns the murder of lawyer Ben Ramos in Kabankalan, Negros Occidental, the latest in a series of attacks on lawyers.
IBP president Abdiel Fajardo says lawyers "are now enveloped in fear as they seek to provide access to justice to their clients."
Fajardo adds "our pens and typewriters are helpless against guns and bullets that have tilted the scales of justice...in favor of impunity and lawlessness."
The national association of lawyers called on authorities to solve the case.
"Each unsolved and un-prosecuted murder of the officers of our courts of law is an attack against the rule of law."
November 7, 2018
The Human Rights Watch expresses condemnation of the killing of human rights lawyer Benjamin Ramos.
"Human Rights Watch denounces the killing last night of lawyer Ben Ramos... Ramos was a human-rights defender who took on pro bono cases representing some of the most marginalized sectors in the Philippines. His murder is a further indictment of the impunity that has worsened under the administration of President Duterte," Carlos Conde, researcher of HRW's Asia Division, says.
Ramos and his colleagues at the National Union of Peoples' Lawyers provided pro bono services to the families of the victims of the Sagay massacre.
The Commission on Human Rights has dispatched a quick response team to investigate the killing of National Union of Peoples' Lawyer officer Benjamin "Ben" Ramos in Kabankalan, Negros Occidental last night.
"We call on the government to act with urgency in pinning down the perpetrators of this violence and proceed with active measures that would protect the safety of human rights defenders who continue to serve this country's most vulnerable and marginalized," CHR says.
In April, Ramos, who was secretary-general of NUPL in Negros Occidental province, was included in a poster, then disseminated in the town of Moises Padilla, tagging him and other personalities as communists.
The NUPL, which also condemned the killing, described the poster tagging Ramos as a communist rebel as malicious and irresponsible. — Janvic Mateo