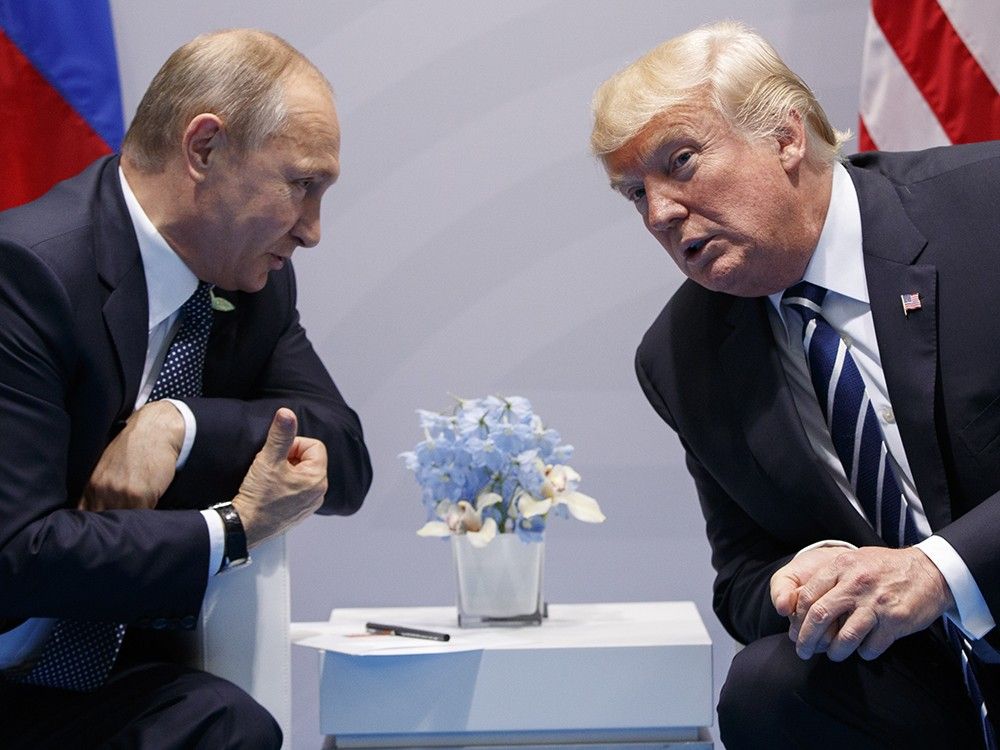 LATEST UPDATE: February 20, 2019 - 1:25pm
LOCATION:
+ Follow Story
February 20, 2019
The Trump administration announces it was nominating a successor to deputy attorney general Rod Rosenstein, a move that confirms the departure of the Justice Department official who until recently oversaw the Russia probe.
Rosenstein will be replaced by Jeffrey Rosen, the current deputy secretary of the Department of Transportation, President Donald Trump's spokeswoman Sarah Sanders said. The decision is subject to confirmation in the Senate. — AFP
February 1, 2019
Russia says it regretted Washington's expected exit from a key arms control treaty and expected to receive formal notice from the United States shortly.
Russia and the US have over the past months held discussions to rescue the Intermediate-Range Nuclear Forces treaty but say efforts have led nowhere. — AFP
January 31, 2019
Moscow and Washington have made "no progress" in talks on saving a key arms control treaty, a Russian diplomat says, with the United States expected to begin withdrawal this weekend.
Russian and US officials had met on the sidelines of a meeting of the five permanent members of the UN Security Council in Beijing to discuss the fate of the Intermediate-Range Nuclear Forces treaty (INF) -- a source of raging tensions between Moscow and Washington. — AFP
January 31, 2019
The U.S. has called for other permanent members of the United Nations Security Council to adhere to the Nuclear Non-Proliferation Treaty.
The call by Undersecretary of State for Arms Control and International Security Affairs Andrea Thompson in Beijing comes as the U.S. is preparing to withdraw from a separate pact, the 1987 Intermediate-Range Nuclear Forces Treaty between the United States and the former Soviet Union. — AFP
January 16, 2019
Russian Foreign Minister Sergei Lavrov says that Moscow was ready to work with Washington to save a key arms control treaty, after fresh talks to salvage the accord went nowhere.
"We are still ready to work to save the Intermediate-Range Nuclear Forces Treaty," Lavrov says, calling on Europe to help in the negotiations. — AFP
November 28, 2018
Russia says it still expects a meeting between President Vladimir Putin and President Donald Trump to go ahead as planned.
Trump, in an interview, says he may cancel the sit-down with Putin in Argentina following Russia's seizure of three Ukrainian naval ships last weekend. — AP
November 28, 2018
US President Donald Trump has said he may cancel a long-awaited summit with his Russian counterpart Vladimir Putin after a confrontation at sea between Russia and Ukraine led Kiev to warn of the threat of "full-scale war".
Trump is scheduled to meet Putin at the G20 summit in Buenos Aires at the end of this week, but warned it would depend on the results of a report being prepared by his national security advisers about Russia's seizure of three Ukrainian ships.
September 1, 2018
A senior Justice Department lawyer says a former British spy told him at a breakfast meeting two years ago that Russian intelligence believed it had Donald Trump "over a barrel," according to multiple people familiar with the encounter.
The lawyer, Bruce Ohr, also says he learned that a Trump campaign aide had met with higher-level Russian officials than the aide had acknowledged, the people said. — AP
August 9, 2018
The Kremlin slams as "unacceptable" US sanctions over Moscow's alleged involvement in a nerve agent attack in Britain, but says Russia still hopes for constructive relations with Washington.
"We consider categorically unacceptable the linking of new restrictions, which we as before consider illegal, to the case in Salisbury," Kremlin spokesman Dmitry Peskov tells journalists, referring to the nerve agent attack on former double agent Sergei Skripal, adding that "Moscow retains hopes of building constructive relations with Washington."
The Kremlin says that Russian President Vladimir Putin and U.S. President Donald Trump have mentioned Vienna as a possible venue for their summit, but no decision has been made.
Putin's spokesman Dmitry Peskov tells reporters that Putin and Trump discussed the prospects for their meeting in a March phone call and talked about locations, with Vienna as a possibility. — AP