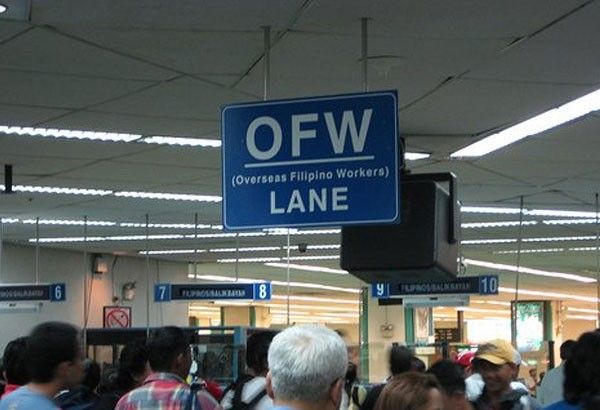 Ban on OFW deployments to Kuwait
LATEST UPDATE: May 16, 2018 - 8:59pm
LOCATION:
KUWAIT
PHILIPPINES
+ Follow Story
May 16, 2018
Upon recommendation of Special Envoy to Kuwait Abdullah Mama-o, President Duterte has instructed Labor Secretary Bello to totally lift the ban on deployment of Filipino workers to Kuwait, presidential spokesperson Harry Roque says — via Christina Mendez, The STAR
May 3, 2018
President Rodrigo Duterte's threat to ban overseas Filipino worker deployment to Kuwait and asking those Filipinos already there to return home may raise some medium-term concerns over remittances, particularly given the balance of payments deficit ($1.1 billion in the last 12 months), strategists of Nomura Asia Insights say.
Remittances from Kuwait totaled $790 million, or 2.8% of the total, in the past 12 months.
READ: Philippines is 3rd top remittance receiving country in the world
It says, however, that there are signs that Philippines-Kuwait relations could improve and that even if
a ban or incentive to leave Kuwait is put in place, workers may still find work elsewhere.
April 24, 2018
President Rodrigo Duterte receives Kuwaiti Ambassador Saleh Ahmad Althwaikh in Davao City on Monday evening to discuss concerns of overseas Filipino workers and other sensitive issues between the Philippines and Kuwait, the Department of Foreign Affairs says in a statement Tuesday.
DFA says Ambassador Saleh reiterated Kuwait's commitment to protect and ensure the welfare of more than 250,000 OFWs working there. The Philippines, meanwhile, gave renewed assurances of the country's respect for Kuwait's sovereignty.
"We are optimistic that following our conversation with Ambassador Saleh early this evening, the remaining issues between the Philippines and Kuwait will be resolved," DFA says.
April 23, 2018
Kuwaiti police arrest two Filipinos for allegedly convincing housemaids to run away from their employers' homes, state-run KUNA news agency reports.
The arrest comes amid tense relations between Kuwait and the Philippines over abuses of Filipina domestic helpers working in the Gulf state.
Philippine Ambassador to Kuwait Renato Pedro Villa also faces questions as the Kuwaiti government summoned him over the embassy's work in aiding abused workers.
A viral video Thursday showed the Philippine rapid response team whisking an abused Filipina domestic helper away from her employer. The team locates abused Filipino domestic helpers who had requested to be rescued.
April 4, 2018
Presidential spokesman Harry Roque says President Rodrigo Duterte might visit Kuwait if the Labor deployment can ensure that conditions on the treatment of OFWs there will be followed.
The conditions are: no confiscation of passport and will instead be deposited w/ Phl embassy; 7 hrs sleep, 1 day off, cook their own food, absolutely no physical abuse. DOLE moving to include these in employment contract | @alexisbromero

— Philstar.com (@PhilstarNews) April 4, 2018
The Bureau of Immigration clarifies that overseas Filipino workers returning to their jobs in Kuwait are unaffected by the government's deployment ban.
View full article here.