BTS' 'Proof' is group's sixth album to become Billboard No. 1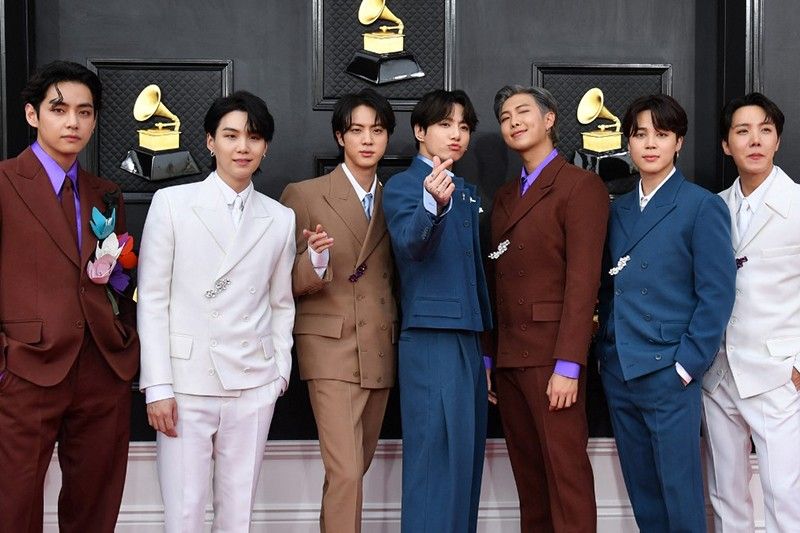 MANILA, Philippines — Ahead of their indefinite break to focus on solo careers, Korean supergroup BTS sees themselves atop the Billboard charts once again with their newest compilation album "Proof."
The retrospective album, released last June 10, debuted at No. 1 of the Billboard 200 chart to become the group's sixth-ever album to reach the top spot.
This milestone was attributed to the 314,000 album units purchased in the United States, a majority of those being physical CD album sales, making it the biggest week of a group album, eclipsed by sololist Harry Styles' "Harry's House" which has 521, 000 album units sold.
"Proof" consists of 35 tracks on the digital download and streaming albums — the CD edition has an additional 13 exclusive tracks that are mostly demo recordings — and is not available on other formats like cassette tapes or vinyl records.
RELATED: 'It's not that we're disbanding': BTS takes indefinite break, to focus on solo acts
BTS' No.1 hits like "Dynamite," "Butter," and "Life Goes" all feature on "Proof," which has songs mostly in Korean. It is the 15th non-English album to hit No. 1 and the third in 2022 after Bad Bunny's "Un Verano Sin Ti" and fellow Korean act Stray Kids' "Ordinary."
New singles are also on "Proof" including "Yet to Come (The Most Beautiful Moment)" which debuted topspot on the Billboard Global chart, extending their streak to 17 weeks.
Other albums by BTS that hit No. 1 include "Love Yourself: Tear," "Love Yourself: Answer," "Map of the Soul: Persona," "Map of the Soul: 7" and "BE."
Since their formation in 2010 and debuting on the American Billboard chart in 2013, BTS songs have featured on the Billboard 200 chart 15 times.
RELATED: BTS marks 9th anniversary with surprise track, emojis for fans