WATCH: 'The Voice Teen Philippines' contestant Tyson Venegas gets first Platinum ticket of 'American Idol 21'
February 21, 2023 | 6:32pm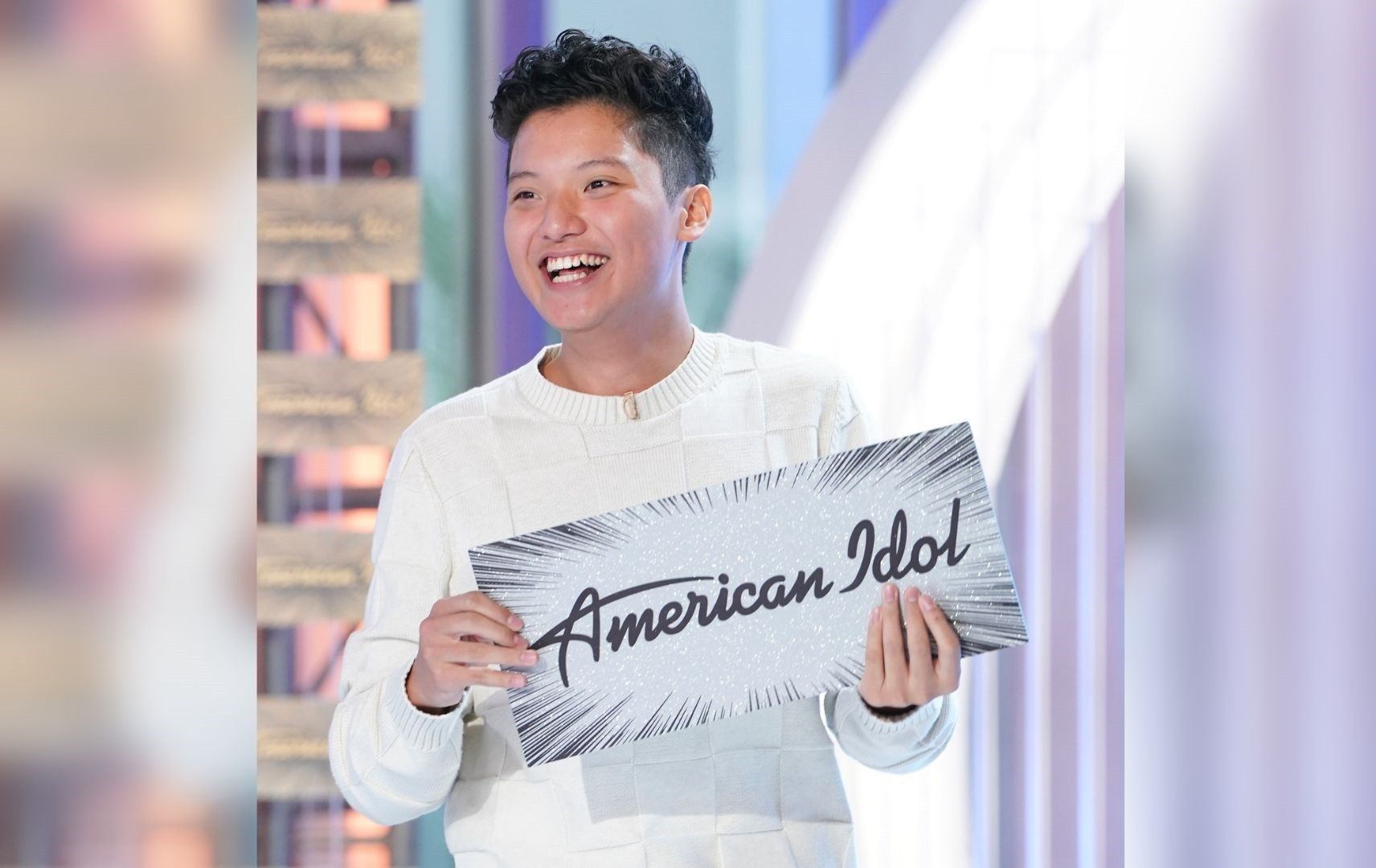 MANILA, Philippines — Filipino-Canadian teenager Tyson Venegas, an ex-contestant on "The Voice Philippines," became the first person to receive a Platinum ticket on the 21st season of the long-running musical competition show "American Idol."
Tyson's audition in Las Vegas was a rendition of Billy Joel's "New York State of Mind," with the teenager playing the piano himself.
Early into his performances, judge Lionel Richie was already commending Tyson's piano playing and comparing goosebumps and rising hairs with fellow judge Katy Perry.
Both singers and the remaining judge Luke Bryan marveled at the way Tyson belted and did his runs.
Towards the end of Tyson's audition, Katy called for a judges' huddle for a voting consensus, and all three stood up, applauding when the teenager from Vancouver finished his audition.
Lionel then asked Tyson to invite his mother Iris to join them, still in disbelief that the Filipino-Canadian was 17 years old but performed like he was 45.
Iris shared that Tyson was actually inspired by Lionel's own songs, which led the "Hello" singer to say that the teenager "flipped the switch" and inspired all three of them.
"Let me tell you, that performance was spot-on professional," cheered Lionel, while Katy said, "You sang notes and runs that I haven't felt in my body in a long time, and I felt so connected. I felt alive."
All three judges agreed to bestow upon Tyson the first Platinum ticket of the season — one of a possible three in cities for auditions — meaning Tyson could coast through a round of the competition's Hollywood Week.
Tyson previously joined the second season of "The Voice Teens Philippines" in 2020 under Team apl.de.ap where he also performed "New York State of Mind" while blindfolded. He left the competition before the Knockouts stage.
RELATED: Peter Rosalita gets standing ovation in 'America's Got Talent' return