Franki Russell denies romantic links with Sandro Marcos
February 9, 2023 | 12:00am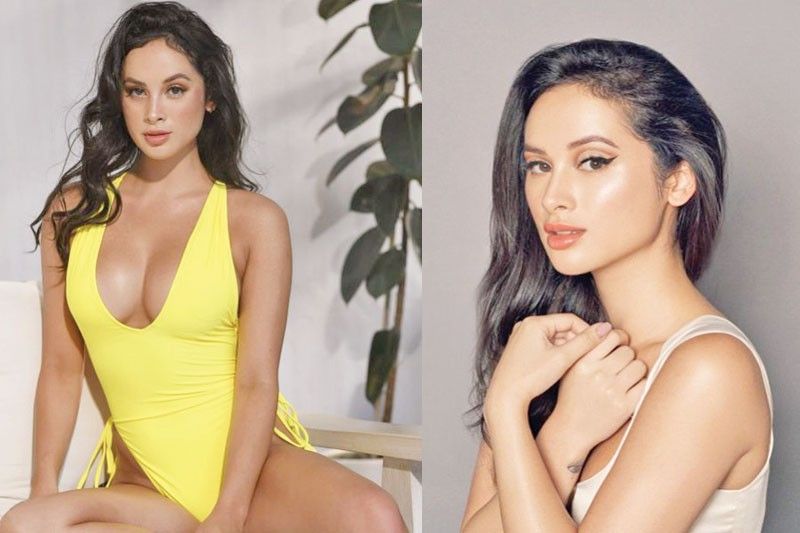 MANILA, Philippines — It might be hard to believe with someone as gorgeous as Franki Russell, but she does find dating as one of the hardest things to do while she pursues a showbiz career.
"I think dating is probably the hardest thing because where are you supposed to meet people, di ba? Like apart from work or, you know… Dating alone in this day and age, I feel like it's hard. But then, it's like a double whammy like in showbiz, too," the Fil-Kiwi model-turned-actress recently told The STAR in an interview.
That's why she's clueless as to why she's been romantically linked to Presidential son and Ilocos Norte Rep. Sandro Marcos.
"I keep being asked about this. I want to know also where this came from," said Franki.
She answered yes when asked if she knew him personally or had met him in the past.
When asked, on the other hand, if she was dating anyone at the moment, she said, "I'm single."
"I don't know. I feel like I don't like talking about boys because I would never want to be known as someone's ex-girlfriend or someone's rumored girlfriend. You have titles and headlines, oh this is… and that's all you ever know of them as… So, I prefer I just want to be Franki Russell. And that's it," she also said.
Nevertheless, The STAR asked Franki's type of guy and she offered, "Someone very traditional like a family person, (someone) close to their family and hard-working."
In terms of looks, even when she was still based abroad, she was never into blond, blue-eyed guys.
Interestingly, Franki's next project is playing Claudia Bermudez, the former girlfriend of Pres. Bongbong Marcos (to be played by Diego Loyzaga) in Martyr or Murderer, the sequel to Darryl Yap's controversial film Maid in Malacañang. The Viva film is set in 1983.
"That's the first time I experienced this (playing an actual person). So I've kind of felt like wow, imagine if she watches it one day. I would hope to do it justice. But I mean, I think it's cool to be part of it," she said.
Of working with Diego, whom she was also romantically linked with before, she added, "It was cool to be reunited with him in a work setting and his dad (Cesar Montano). It felt comfortable, I've known Diego for a while now."
Under Viva, Franki has done at least three lead roles (the latest was Tag-Init directed by Jose Javier Reyes). She said she's lucky to be working as an actress and even described her ending up in Philippine showbiz as fate.
"When I was kid… like in New Zealand, there's no sort of showbiz so I didn't really think it was an option. I don't know but it was kind of like a far-fetched dream. So after Pinoy Big Brother, I kind of fell into it. I felt like it was really tadhana. I didn't expect it but it just started happening. I was like wow, this is what I wanted," she shared.
"Everytime I'm on set or I'm in a lock-in taping, that's where I really feel like… I'm so lucky to be doing this job. I think it can be hard because there's no routine. There are so many weeks that can go by in between when you're not working or you're doing different things. So the lack of routine — that would be like the thing I need to learn more," she added.
Franki moved to the Philippines in 2019 and was initially just here for commercial modeling. She thought she'd stay in the country for only three months. Then PBB happened.
"All of a sudden, my manager was like, someone pulled out of PBB, do you want to go auditions? I'm like, okay, so I just went literally the next day. I was walking into live TV sa Bahay ni Kuya. It was really just luck. Then, after that, I just fell into everything else."
Right now, Franki said she's game for everything although "I think I want to be more choosy with which projects to accept for sure. We can't say yes to everything. But yeah, I feel lucky. Viva put so much content out there that there are a lot of good roles."
Among her immediate goals is to be seen in cinema as her past films were all carried on the streaming platform Vivamax. "I feel like since Martyr or Murderer, (I was thinking) wow people can go and watch that at the cinema. It's different when it's on the big screen… I feel like if it's in the cinema, I think it can't be as sexy as Vivamax."
Her long-term goals, on the other hand, include longevity in the entertainment industry.
Franki said, "I think, for me, it would be longevity. I think it can be definitely hard to… like I think people can get over people quickly. Or, you know, I think I would love to just be able to stay, living and working as an actress here in Manila. Longevity would be the goal, I guess.
"And be happy and have a family one day, yeah. I just want to be true to myself and yeah, not pretendto be someone else."