Christi Fider: They call (my music) bubble-gum pop. I just want to spread positivity (in these trying times)
Christi spreads good vibes in Teka, Teka, Teka
Jerry Donato
(The Philippine Star) - October 22, 2020 - 12:00am
MANILA, Philippines — Teka, Teka, Teka is among the tunes produced in this time of the global health crisis. The pandemic has disrupted every creative industry's sense of normalcy but has seen the latter's resilience. The voice behind the Joven Tan-penned ditty is Christi Fider, who has finally gotten the chance to break into the local recording scene.
"When the quarantine started, direk Joven (Tan) contacted me," said Christi in a virtual one on one with The STAR, "and (he) told me that he had a song that would suit my voice and my personality." She gave the song a listen and was glad of what she heard.
"I found it different, (it was all) good vibes," recalled Christi." From there, the composer and the singer decided to record it. In a statement, Christi shared that listeners considered "the song danceable, uplifting" and it gives them "a happy vibe and energy." She added that the Teka, Teka, Teka version on Spotify has an electronic mix, "But many listeners were able to relate to the pop version."
Given its catchy melody and the video's K-pop, kilig feel, one easily declares Teka, Teka, Teka as another teenage romance song. But if one carefully listens to it and puts it against the present time as context, one will see its true relevance.
"At first, people thought it was about pagpapakipot (someone who played hard to get)," shared Christi. "But it's about the pandemic… It doesn't focus on heartbreak or just love." Teka, Teka, Teka is a reminder for all to refrain from mass gathering and remain hopeful that "This too shall pass."
Christi is a familiar face to Joven as she would attend film auditions facilitated by him. It was in a musical audition where the director heard her voice for the first time. Christi's belongs to the chill kind. "(My voice also speaks of) the kind of songs that I like. (I go for) easy-listening music, at hindi ako masyadong bumibirit (as a singer, I don't belt out)," she said.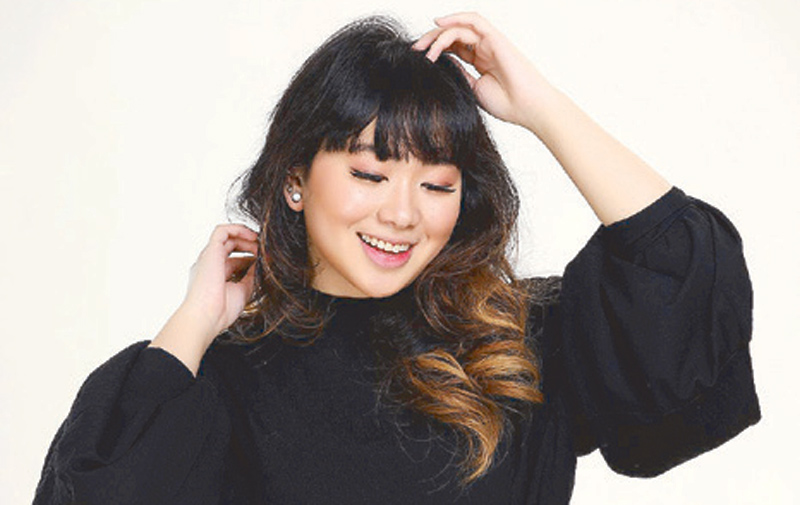 "For me, this is what I like," said Christi of Teka, Teka, Teka music. "They call it bubble-gum pop. It is something different from what we have today, wala nang masyadong gumagawa nang sobrang pa-cute ngayon and dancy song. I want to be different and at the same time, (I want) to spread positivity, especially now na nakakalungkot yung mga nangyayari, there's anxiety and depression (because of these trying times). I want to be on the brighter side naman. Yun ang gusto kong mangyari. I didn't enter this industry to compete with other singers... I just want to enjoy (singing) and (I want) my listeners see that I enjoy what I do."
Teka, Teka, Teka is Christi's first original song, a breather from her collection of covers uploaded on YouTube. "This is my dream," said the AB History graduate of the University of Santo Tomas (Class 2019), who also wishes to pursue acting in the future. "Others would give up (on their singing) because they needed to work… I want to inspire people not to give up on their dreams easily." She added that if one puts one's mind into it and thinks it's possible, with His guidance, that dream will be realized. Christi's scoring her first single is a testament to it.
Released by Star Music, Teka, Teka, Teka is available on Spotify, Apple Music, iTunes, YouTube and Deezer.