Gary V: Health is wealth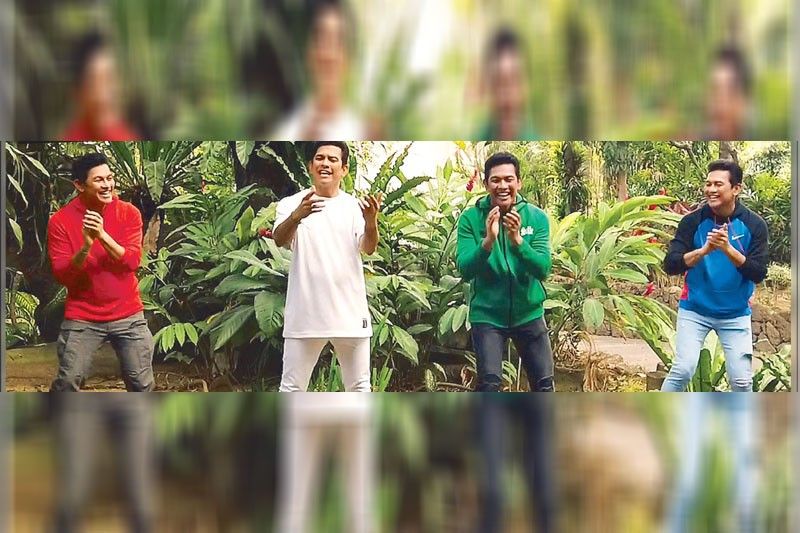 Health is wealth and Gary Valenciano, a.k.a. Mr. Pure Energy, knows that and has been bearing that in mind even more so after surviving what could be his most crucial health crisis two years ago (more on that in a while).
A Type 1 (juvenile) diabetic since he was 14 with other health conditions, the 55-year-old entertainer is, even if he's not yet legally a senior, among those advised to stay home where he has proven to be even more productive than he was pre-pandemic and, yes, more in-demand as endorser lately for a brown-rice variety and AIA Philam Life.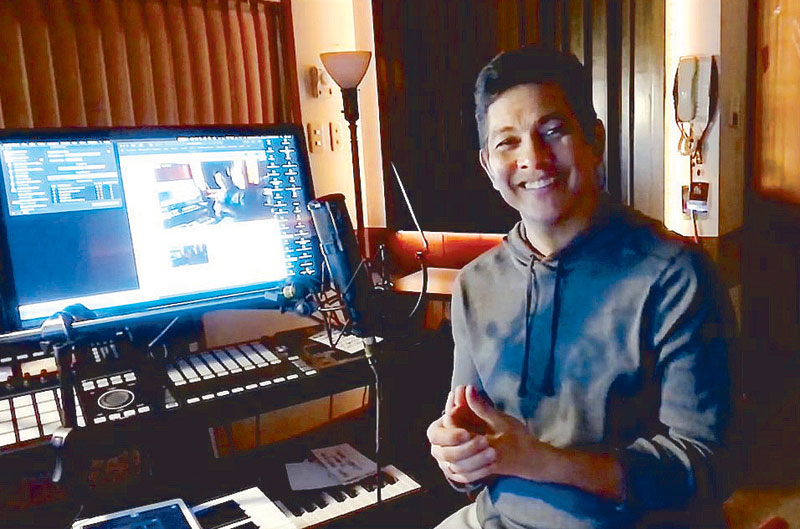 How is Gary's day like in these lockdown times?
"It's a tight balance between daily medication (insulin and other meds), a proper diet (less carbs and more on fish and vegetables, plus vitamins like Luz Renew berry capsule) and regular exercise," Gary told Conversations, "but tough for me because I'm not really encouraged to go to the gym (high risk) and expose myself to other people around me."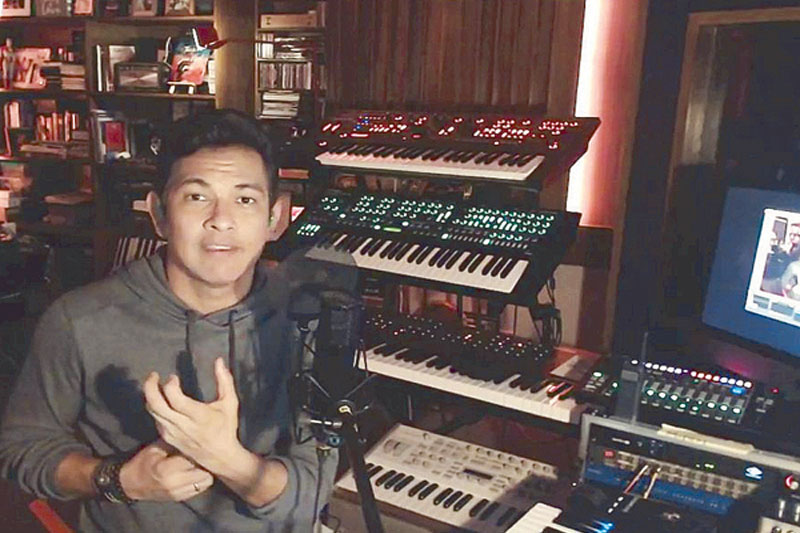 However, he called himself "fortunate" for having "fallen in love" with the exercise of biking.
"No," Gary added, "not on a stationary bike, but biking up, not on the roads, but more on the hills and hilltops of Taytay and Antipolo where I am surrounded not by any individual but by nature. I'm on it for quite an amount of time and travel 57 kilometers sometimes in an electric bike (it helps you when you're tired. You can go manual or electronically assisted when you're out of breath with my friend Jojo Lastimosa sometimes) and do an hour of treadmill regularly. That's how I take care of myself physically."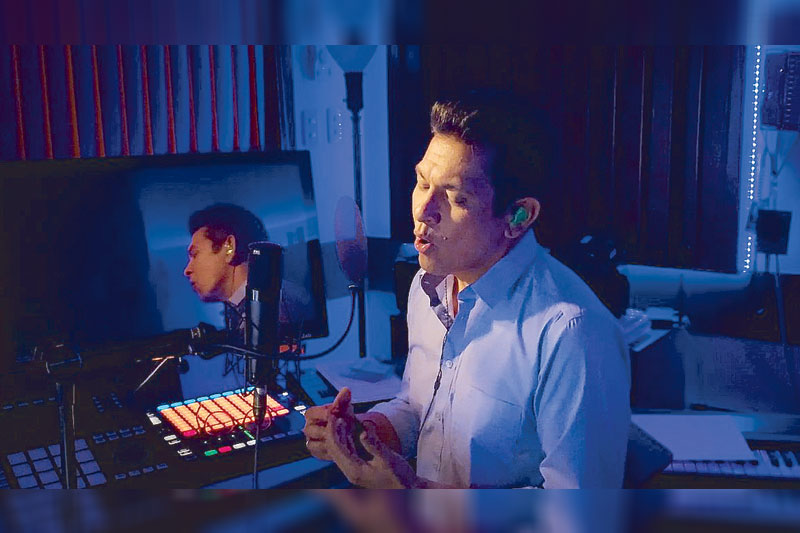 The medications he's taking are for hypertension (to maintain his blood pressure [BP] levels).
"I have nothing to worry about my kidneys or my heart because they have been fixed and addressed already. But it's basically just my diabetes because my sugar sometimes goes up and goes down, I have to monitor myself constantly every day by checking my BP at least once a day. And I also follow the rules laid down for us to protect ourselves which is wearing the mask, social distancing, regular washing of hands, and staying home as much as possible."
No regrets, though, having lost many corporate shows and his major concert at the Araneta Coliseum for April 18 and 19 which was replaced with HOPEFUL, a fund-raiser for Operation Blessing Foundation (OBF) and the Shining Light Foundation (SLF). His US/Canada and Australian tours were moved to 2021. He's also "on leave" from Kapamilya shows Your Face Sounds Familiar, ASAP Natin 'To and It's Showtime's Tawag ng Tanghalan (he is a chief hurado).
Gary is no stranger to health issues.
"Early on," he recalled in an interview, "I learned to take care of myself, guided by my mom in the US. When I married Angeli, she studied diabetes and its potential complications so she, in some way, became my nurse."
In April 2018, when he and his son, Gabriel, were performing on ASAP, he complained of chest pains.
"I hugged him after the number and while people were clapping and cheering for us, I turned to Gab and told him to pray for me because I wasn't feeling well. He didn't know how bad it was but it was really bad."
After going through an angiogram a few weeks later, doctors discovered that he had 95-percent blockage on his left artery and had to immediately undergo a cardiac bypass surgery. While still reeling from this heart operation, they found out he had kidney cancer.
The new diagnosis was a big blow to him and his family.
"In my heart," said Gary, "I already knew something was wrong. With the cancer, it allowed me to position myself and simply put my life in the hands of God because it was at that point in our lives where we found security and safety."
Gary's hospital bills opened his eyes to the high cost of medical expenses.
"Angeli knows that when it comes to financial planning, I always just trust God but there are tools He has given us in order to live productively. With the help of savings, an insurance plan and some generous friends, we covered all the costs without a loan."
Gary recently signed with AIA Philam Life as its newest ambassador. Through Gary, the brand hopes to inspire Filipinos to live a healthier, longer and better life.
AIA Philam Life understands that unlike Gary, most Filipinos are financially unprepared for medical emergencies, and will benefit from a product that can support them when the worst health crisis happens, knock on wood. The company recently introduced AIA Med-Assist, an affordable variable life insurance plan with medical benefit rider designed to address medical expenses due to hospitalization.
Available for 18- to 55-year-olds, AIA Med-Assist comes in four different packages ranging from P500,000 to P4M yearly hospitalization coverage to match your budget with a long-term payment scheme for more manageable premium payments. It comes with Daily Hospitalization Income for every day you're confined and a lump sum cash benefit to your beneficiaries in the event of loss of life, and is also powered by Philam Vitality, AIA Philam Life's science-backed
wellness program which incentivizes members with rewards for knowing and improving their health.
"It's true, life is really short. But somehow, you have to do as much good as you can with this life you are given," Gary added. "Always remember health is wealth."
(E-mail reactions at [email protected]. For more updates, photos and videos, visit www.philstar.com/funfare or follow me on Instagram @therealrickylo.)