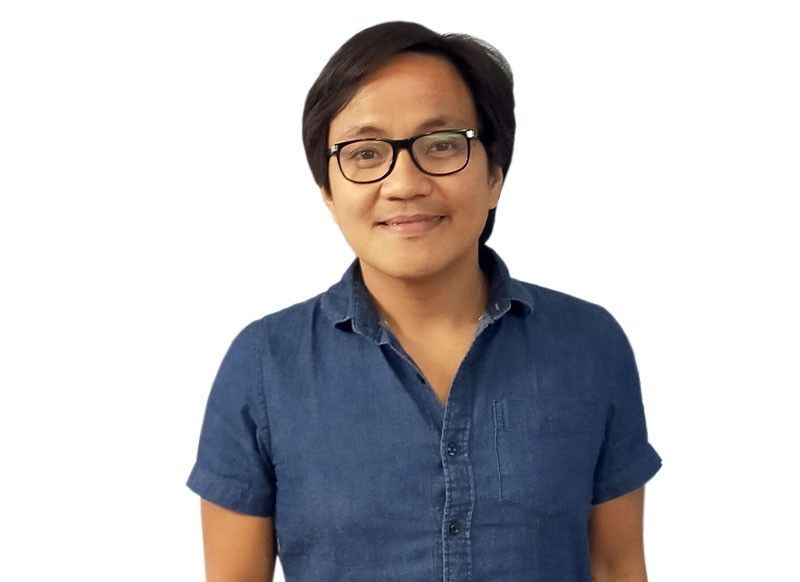 Ebe goes baliktanaw in his latest album
Jerry Donato
(The Philippine Star) - February 11, 2020 - 12:00am
MANILA, Philippines — Ebe Dancel looks back and looks forward in Baliktanaw.
"Maraming kahulugan sa akin yung baliktanaw (It means many things to me) because balik is back, tanaw, forward," the singer-songwriter shared his thoughts on the latest album, released under PolyEast Records, with select media members. "It's a commemorative album. That's why I had been quietly recording (10) songs since mid-January. There's this single, Hanggang Kailan Kita Mahihintay, and (the) re-recordings of old Sugarfree songs."
Yes, Ebe has revisited his band tunes, which is the look-back, and given them a new interpretation, the look-forward. Hanggang Kailan Kita Mahihintay was written by Ebe for his friend Paolo Valenciano.
"Years later, I was listening to it again," he recalled, "and (I told myself) 'I need to have my own version (of it),' hangga't maaari I want my own versions of songs I've written for other people, for Yeng (Constantino), Juris (Fernandez), all good friends."
Aside from his distinct voice on the album tracks, the latter were recorded with horns, keyboards, piano, saxophone, strings and trumpets to deliver a different musical experience and expression.
"Over the years when you record something, parang after a few years, (you consider the idea that) sana nilagyan ko nito, sana dinagdagan ko nito (I could have used this instrument)," he said. "That's what I exactly did and I'm very grateful to PolyEast because they gave me the total freedom to just pick the songs and do whatever (I want)."
Baliktanaw also marks his homecoming to PolyEast Records, formerly EMI Philippines, the label responsible for Sugarfree's debut album Sa Wakas in 2003 with hits like Hari ng Sablay and Telepono.
"People have the tendency to fall in love with the first version," said Ebe on the challenge of mounting the album. "Whenever it (a song) is re-recorded, people would say I wish you did this way and that way. People always have something to say anyway. But the main challenge (was) not to re-record them (the songs) but to make them sound different, and not just to (make them) sound different, but also to sound better." It's the production of something new from something familiar. That did not spare Ebe from feeling nostalgic during the recording.
"In between takes, let's say any song, lalabas ako (I stepped out of the room), I would talk to my producer, engineer and my band, (and I shared with them anecdotes like) you know when we recorded this song, it was this year and in this studio, this was the vibe (and) down to the food we ate," he shared. "All the good things that we did in the studio, all the crazy things we did in the studio… Oh my gosh, it was so much fun being part of Sugarfree."
The other songs in Baliktanaw are Burnout, Mariposa, Unang Araw, Kwarto, Cuida, Tulog Na, Dear Kuya, Wag Ka Nang Umiyak and Hangover.
"This is also a good way to introduce my newer fans to Sugarfree," Ebe shared. "It's a good way to introduce them to the band that gave me my career. It's also to honor the other members of the band."
During the media call, Ebe was also asked about his future plans and he said that, "we're (me and my label) taking it step by step. First order of business was to record an album to commemorate the 20 years of Sugarfree."
On Feb. 29, he will topbill Ebe Dancel with The Manila String Machine concert at the Metrotent Convention Center in Pasig.
"I think it's my firm belief that we all have one specific road to follow," Ebe shared on how he sustains his enthusiasm to create music. "This is the one thing I can do right. I tried day jobs but I could never stay long enough. Pero dito for some reasons, with music, everything seems just fit. When I'm on stage, I feel safe, invincible. And I feel I can do what I want and I have the chance to make people happy."
Ebe's Hanggang Kailan Kita Mahihintay is available on Spotify and other streaming services. Baliktanaw, meanwhile, will be released in physical CD on Feb. 29 via PolyEast Records.