An intoxicating mix
February 7, 2020 | 12:00am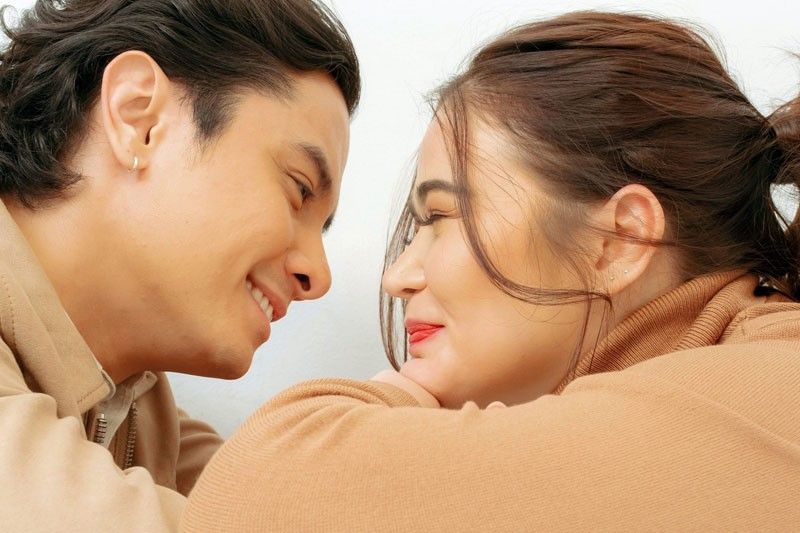 When has-been meets never-been, what will they become?
The answer is sought in Irene Villamor's On Vodka, Beers and Regrets (OVBAR), a spirited sojourn into an anguished soul. Told in linear, episodic fashion, Irene did not make a picture so much as she made a puzzle, inviting the audience to participate in putting the pieces together to make a coherent whole.
Bela Padilla plays Jane, a former child star who graduated into mature roles. Her career ruined by a sex video scandal, her best years are behind her. Now barely eking out a living in an industry populated by younger, more Internet-savvy actresses, she lives the life of a lush, drinking heavily every night to forget her misery.
One drunken night in a bar, she meets Francis (JC Santos), vocalist in an obscure band. Hitting it off, he carries her away in a drunken stupor to a hotel. But no, it's not what she thinks it was: There was no alcohol-fueled night of passion. Instead, he lets her sleep off her inebriation and goes down to have breakfast. It turns out he is a fan and had a big crush on her in her filmic heyday.
They get along swimmingly in, well, a swimming pool, where they tell each other their frustrations: She, of her lost glory; he, of the glory that has eluded him. Things were lovely at first. As the movie progresses, however, we see the self-destructive behavior that Jane indulges in to shake the demons of her past, as Francis patiently tries to shepherd her back to sanity. The viewer is kept guessing until the end as to whether or not the love of a good man will be enough to prevent Jane from being swallowed whole by the darkness that has begun to envelop her.
The first half-hour of the film may be bewildering, as the non-linearity — including flashbacks without warning — may cause some confusion. But the audience's patience will be rewarded when the narrative neatly dovetails in the second act. One realizes that, instead of hewing to the convention of giving a character prologue in the opening of the film, Irene opted to let the viewer share in the unfolding of Jane's character in the same pace as Francis as he becomes more familiar with her. Thus, the moviegoers become immersed in the experience of the movie as if they were part of it.
To say I was blown away by Bela, who I last saw in 10,000 Hours (2013), is an understatement. By turns lovable, loathsome and pitiful, she gives a reading of her character of such powerful effect that you sometimes want to reach into the screen and comfort her. JC masterfully understates the intensity of the feelings he has for the woman he loves and wants to rescue, and the feeling of helplessness he feels as he watches her self-destruct before his eyes. Seeing these two play off each other was quite an experience, if emotionally draining at times.
Completing the triumvirate is Matteo Guidicelli, as Jane's secret lover, with whom she has a sexual sadomasochistic relationship. Matteo's role, while not lengthy, is important, as he supplies the evil to JC's good, resulting in the film's subdued morality play as the two symbolically battle it out for Jane's soul, as it were. To the former's credit, he manages to assay his part with the darkness it required in order to be effective.
My only complaint is that, after taking us into a profound character study of a woman who has hit the proverbial rock bottom and her struggles to extricate herself from it, Irene seemed to have rushed the resolution to an ending that abruptly changed the path of the movie into the buoyant. Not that I have anything against happy endings, but the sudden change from minor key to major key (in a musical manner of speaking) was jarring, given all the emotional investment into Jane's character. This upset the balance of the three acts, since it would appear that the ending was not as well thought of as the rest of the movie, and hence appeared truncated. Verily, a monologue, no matter how well-delivered, cannot take the place of a more visual narrative as far as cinematic conclusions go.
As a glimpse into the mind of a person in the throes of torment for things that might have been, though, nothing in recent memory comes close to OVBAR for its exploration of what drives people into the depths of despair and into the arms of alcohol. Truly, it is an intoxicating mix of deep emotions that is very hard to resist.