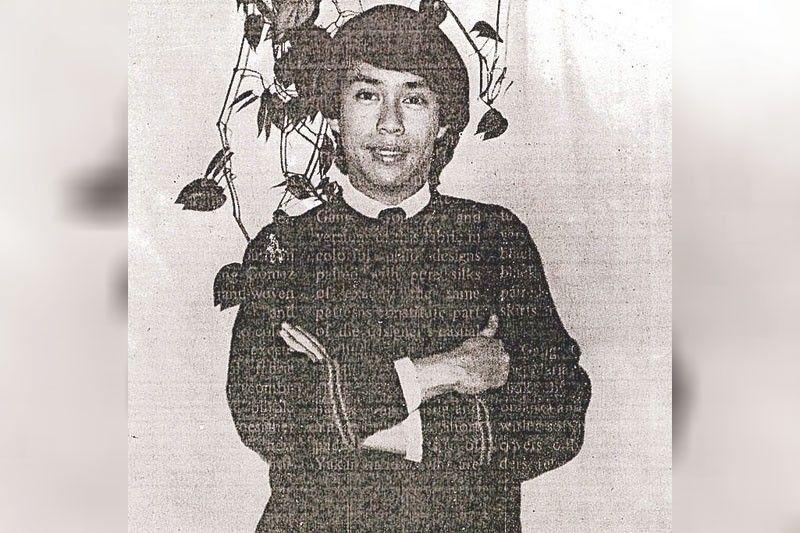 Philippine Couture Collection of Gang Gomez
The fashion event of 1982 was the Philippine Couture Collection of Gang Gomez. For this very special occasion, the couturier has created a Philippine-inspired collection using both local and international materials. Gang created a style that is at once Filipino and at the same time international in flavor.
From the Mountain Province he used the hand-woven Igorot fabric. The Ilocano hand-woven 'Kambayado' has been adapted by Gang, paired with pure silk. Strong Tausug and Yakan influences were seen in padded jackets, paired with flowing chiffon and full taffeta skirts.
Guest model was Charo Santos, who wore an unconventional wedding dress in white silk chiffon with pink and gold paisley designs on the border of the sarong that drapes on one shoulder and goes up to the other to become a veil. Groom was British model Jan Keys in dark suit with a scarf lapel.
Charo also modeled a Maria Clara using silk organza and silk chiffon with a soft panuelo that covers only the shoulder, revealing an untraditionally low neckline.
The event was produced by Aegis International Promotions and held at the Fiesta Pavilion of the Manila Hotel and Maynila Restaurant.
Years back, Gang entered the Monastery of the Transfiguration in Malaybalay, Bukidnon. He is now known as Dom Martin, a Benedictine monk. But every so often, Dom Martin still uses his creative mind by designing priestly vestments. — RKC