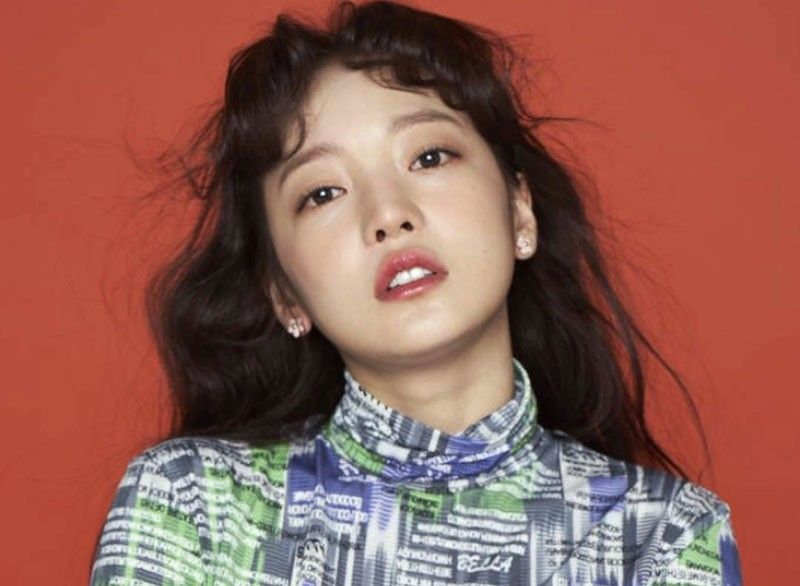 K-Pop stars Goo Hara,What made them take their own lives?
2019 a sad year for K-Pop
FUNFARE
-
Ricky Lo
(The Philippine Star) - November 28, 2019 - 12:00am
Bullying can kill.
It has been proven by several cases of mostly young people driven by bullying to commit suicide.
Such one high-profile case is that of K-Pop star Goo Hara, 28, who was discovered Sunday night at her home in Cheongdam, South Korea. According to wire reports, the police "were keeping the possibility of suicide in consideration." It was reported last year that Goo was abused by an ex-boyfriend who blackmailed her over their sex videos. The reports added that last August, the guy was convicted of multiple crimes including blackmail and was given a suspended jail term. Goo's Instagram account was reported to have been "flooded with hate comments about her appearance and her history with her ex."
The matter has become so serious that Pope Francis, speaking at Tokyo's St. Mary Cathedral, denounced what he called an "epidemic of bullying that is tormenting people in Japan and elsewhere."
Another K-Pop star, Sulli (Choi Jin-ri), 25, was found dead by her manager at her home in Seongnam, South Korea, last October. The police ruled out foul play and concluded that it was likely suicide. Sulli's death was linked to depression caused by cyber bullying.
Five months earlier, in June, South Korean actress Joen Mi-seon, 48, was found dead at a hotel in Jeonju in what police described as a likely suicide. Known as a supporting actress in films and TV series (Memories of Murder, 2003; Moon Embracing the Sun, 2012; and Hide and Seek, 2013), she did play a leading role in Love is a Crazy Thing (2005). It wasn't clear if she was a bullying victim.
Sad, sad, sad, isn't it?
Daren Dyhengco takes a bow in Museum show
Make way for Daren Dyhengco, a Fil-Chinese actor/dancer/singer who's taking a bow on the Philippine entertainment scene in a concert titled Who I Am, Who Am I? at the Music Museum, next Wednesday, Dec. 4, produced by M.A.C.V. Enterprises, Inc. (owned and managed by Roselle Nava's aunt Josylin Nava Pacheco).
Born in San Juan City, Daren (the middle of three siblings) and his family migrated to Canada when he was 16. He studied at Xavier School until second year high school and continued his education at the Burnett School in Canada.
"I started singing when I was three years old," said Daren, 26. "I inherited my love of music from my grandma who is a good singer. When I was a kid, my voice was mataas so I would do songs by Celine Dion and Whitney Houston."
It was at Burnett where Daren honed his singing-acting skills in campus plays (ELF: The Musical, The Day Before Christmas, West Side Story, Hairspray, The Secret Garden, etc.). He has also done TV and films, one of them Darc which is now streaming on Netflix.
Daren graduated from Capilano University's Musical Theater Program in North Vancouver. He has competed in various singing competitions in the US where he placed third in a competition in LA and finished among the Top 10 in another competition in Orlando, Florida.
"When I heard him sing," recalled Josilyn who has been producing shows mostly abroad. "I was impressed so I encouraged him to try his luck in Manila. Daren front-acted for Sarah Geronimo's show in Canada last September."
Who I Am, Who Am I? is sponsored by D'Circle Hotel, j. Channel Ingredients, Uratex, Leo Tire, Monarch Hotel, Mulan Travel, Amare and Pogi Fragrance.
All systems go for the Pacquiao-starrer Malvar
It's a go for the filming of Malvar, the story of Gen. Miguel Malvar with Sen. Manny Pacquiao in the titular role.
Over 1,000 applicants showed up during a recent casting call, interviewed by a selection committee of JMV & Dreamwings Productions at the Mowelfund Building in Quezon City. Led by Camarines Sur Vice Gov. Imelda Papin and lawyer Jose Malvar Villegas Jr., line producer and executive producer, respectively. They took a break to check the interviews after their meeting with the production staff composed of Ma. Cristita Diaz Chiong (granddaughter of Visayan revolutionary hero Gen. Julio Diaz) and MTRCB board director Kate Brios.
Batangas Vice Gov. Mark Leviste is cast as Malvar's aide.
(E-mail reactions at rickylophilstar@gmail.com. For more updates, photos and videos, visit www.philstar.com/funfare or follow me on Instagram @therealrickylo.)