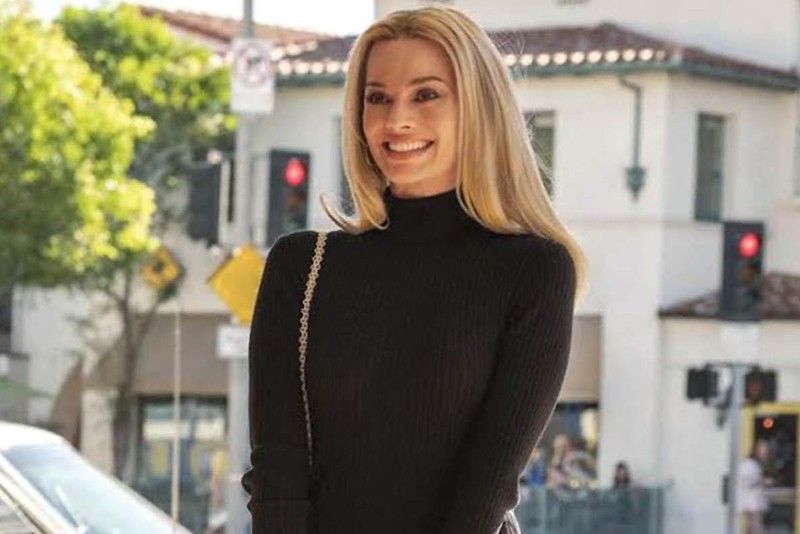 Margot Robbie plays Sharon Tate, who lives in the Hollywood's Cielo Drive, in a scene from the movie
Quentin Tarantino's Holly-weird fairy tale
Film review: Once Upon a Time in Hollywood
MANILA, Philippines — Once Upon a Time In Hollywood is Quentin Tarantino's ninth film, and if we're to believe the pronouncements he's made in the past, it means we can expect only one more film in his storied career. From Reservoir Dogs to Pulp Fiction and Inglorious Bastards, there's always been much to love (and hate) with his films. Indulgent, but in a manner that the audiences are more often than not in on the joke, Tarantino's films have always centered on his boyhood obsessions and fetishes, and Once Upon a Time may go down as his most personal yet.
It's the one where he tries to cram in all the themes and motifs that have made him the auteur he is now — from spaghetti westerns, martial arts films, grindhouse and splatter films, to 1960's TV series and radio's golden age. And it's his fairy tale of a love letter to the Hollywood that means so much to him, and has carried him through his controversial career. It's revisionist Hollywood history storytelling as only he can create, but the nagging question I couldn't definitively answer, is "Is it one of his best?"
There are two distinct narratives at work here, and they only intersect at the very end. One narrative features the real-life personage of Sharon Tate (Margot Robbie), then married to Roman Polanski, and living in Hollywood's Cielo Drive at the same time the Charlie Manson gang had taken over the Spahn Movie Ranch. The second narrative revolves around Cielo neighbor washed-up, over-the-hill TV cowboy star Rick Dalton (Leonardo DiCaprio) and his shadow, personal stunt man Cliff Booth (Brad Pitt). In the course of the film, we see Dalton reduced to playing villain roles and questioning whether he's still relevant. It's August 1969; and so we know, with foreboding, what historically happened at Cielo Drive on a fateful Aug. 8 night.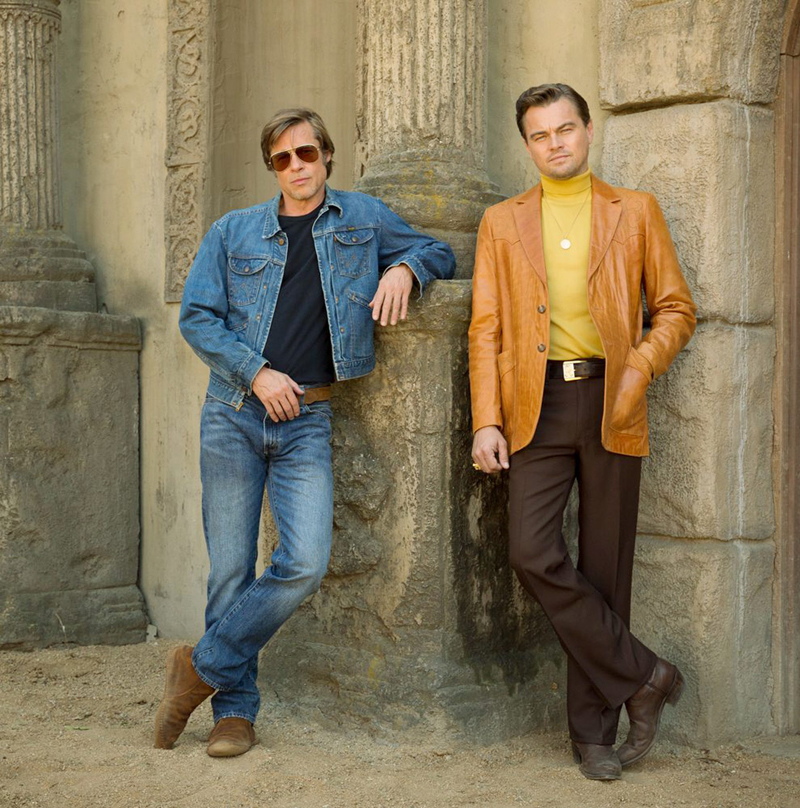 Leonardo DiCaprio (right) and Brad Pitt as over-the-hill TV cowboy star Rick Dalton and personal stunt man Cliff
First off, the film meanders through the first half-hour. It's Tarantino establishing how faithfully he's recreated the era and it's pure geekdom. One appreciates the attention to detail, but you're left wondering if the story will pick up. It does gradually, and in fairness, some of the scenes and sequences that follow can be ranked among his best. There's Sharon getting into a movie house for free to watch herself in The Wrecking Crew, Dean Martin spy film. With her dirty bare feet raised on the seat in front of her, it's pure magic as she delights in the audience's reactions to her scenes.
There's Dalton hitting a home run in one scene in the TV show where he's playing the Western heavy. And you'll love his moppet co-star who has to be the youngest method child actress of her day. And the tension that builds when Booth takes a female hitchhiker back to the Spahn Ranch where the Manson gang is holed up is nerve-wracking. In fact, Booth has the more consistently interesting scenes in the Dalton/Booth narrative.
Foot fetishes are a recurring theme, and there's a novel twist of putting white men as the victims, and portraying women as stereotypes. Has Tarantino reached to this era in order to formulate his own answer to the #MeToo Hollywood movement? And there's an over extended Al Pacino appearance. Bruce Dern has more fun with his cameo.
In short, there's much to love and admire in Once Upon, but there's also much to get impatient about. His revisionist, alternative history conceit can raise a lot of eyebrows, but given this is the Hollywood he grew up to and was enamored by, who are we to say he can't create his own fictional version and posit "If only this were true." He is after all, the one penning this love letter, dictating what his version of the facts are. There's brilliant Tarantino to be found in the film, it's just the film itself that won't go down as among his best.