Engrossing story, impressive acting
August 14, 2019 | 12:00am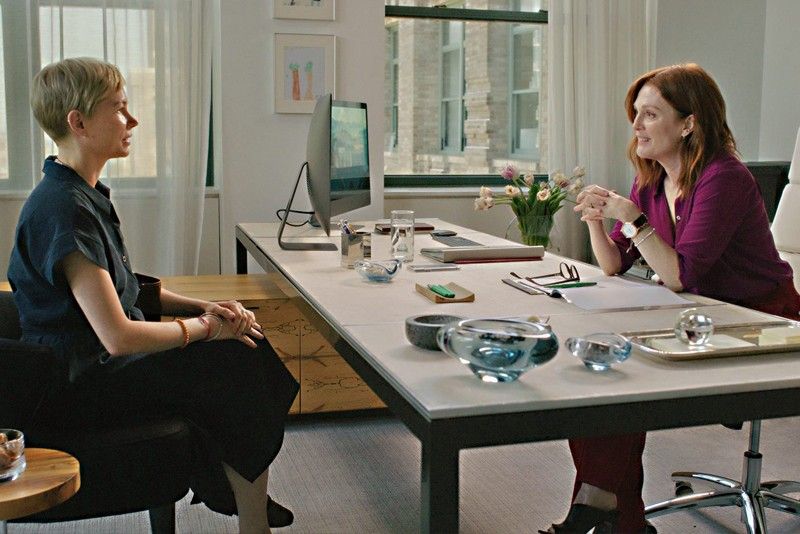 Film review: After the Wedding
MANILA, Philippines — It's an established practice of Hollywood to take films from outside the USA, such as Oscars' Best Foreign Language Film nominations, and retool them into more Hollywood-like products. The new drama After the Wedding, which stars such female acting heavyweights as Julianne Moore and Michelle Williams, is in possession of such a provenance.
As directed by Susanne Bier, and starring Mads Mikkelsen, the film was a Best Foreign Language nominee in the Oscars of 2007. And now, with Moore's husband Bart Freundlich directing and rewriting the screenplay, we have a "new" version of After the Wedding, with some gender reversals, and having the Julianne Moore character (Theresa) become the head of a media agency in New York.
As the film opens, we're introduced to Isabel (Michelle Williams), an American who has devoted her adult life to working in a Calcutta slums orphanage. Desperately in need of additional funding, the hope of a New York benefactor compels Isabel to fly to the Big Apple and hopefully, return with a "suitcase full of cash." In Manhattan, she's whisked into a stay of unrivaled comfort and luxury courtesy of the potential New York "angel" who turns out to be Theresa (Moore). However, Theresa is also extremely distracted as she's in the midst of planning the weekend wedding of her daughter, Grace (Abby Quinn), and invites Isabel to attend the wedding and resume discussion on the grant the following week.
It's attending the wedding, and the aftermath, that brings the crux of the storyline to the forefront. Theresa is married to the sculptor Oscar (Billy Crudup); and shattering twists and turns, revelations and deep suspicions about motive and intent continue to surface as the film moves along. It's really a case of the past catching up with you, and while all three main characters have to do this, there's also a strong amount of deciding what the future will look like.
To the credit of the film, while some developments and elements verge on the melodramatic and feel very teleserye, the cast know how to bridle it all in and take on the arcs of their characters with depth and restraint. It's no surprise to fete Williams and Moore with high praise, and Crudup is no slouch either when it comes to the acting department. The surprise here would be Quinn as Grace, and how she manages to hold her own in her scenes with all of the lead stars.
To be honest, if you had watched the original Danish film, you could be critical and feel this remake lacks enough of a different tweak. The gender change is just surface tinkering; and the original notion of the Isabel character being male, works better given the circumstances that follow. But if you haven't seen the 2006 film, be prepared to be swept along with the engrossing story and very impressive acting.