On her 20th anniversary: Still Happy to serve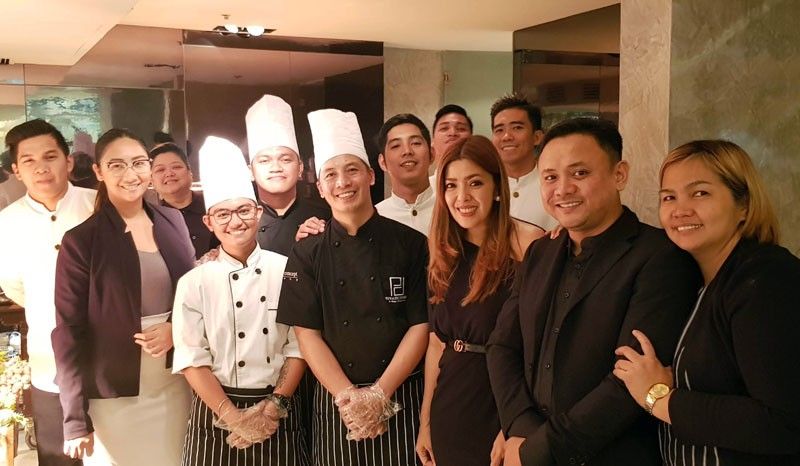 The original plan was for Happy Ongpauco-Tiu to work for the family, after all isn't she the daughter of famous restaurateur Rod Ongpauco (featured in this corner last Saturday with his classic invention Crispy Pata, rated 5 Stars among TasteAtlas' Top 100 Dishes around the world)?
"But I opted to go on my own," said Happy who was educated at the Culinary Institute of America and whose family (mom is former actress Liberty Ilagan) owns the iconic Filipino restaurants Barrio Fiesta, Bakahan at Manukan, Singing Cooks & Waiters atbp. and Isdaan. "I grew up around a concept that is more timeless. It was at those restaurants where I learned the ropes of running a food business."
Fast-forward 20 years…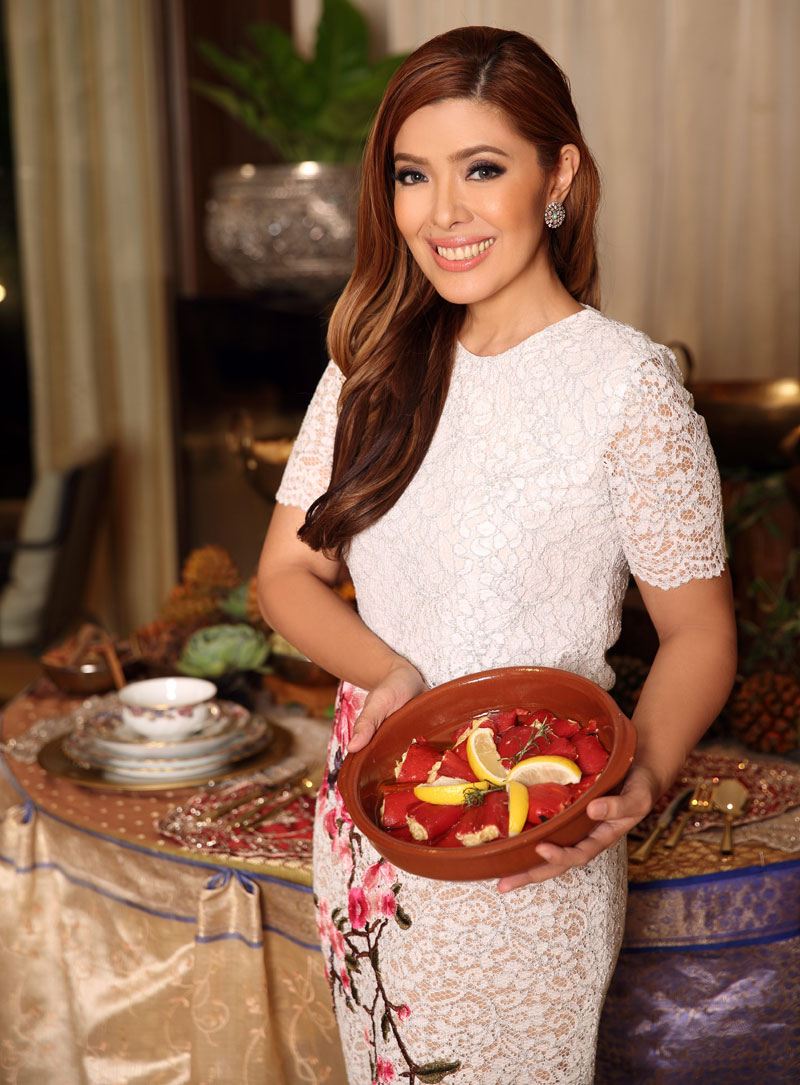 Happy has maintained her low-key entrepreneurial style, characterized by word-of-mouth marketing and a conservative approach to financing her businesses.
"I don't like borrowing money. I invest from my savings. I am very calculated and do small investments at a time. That's also the reason why I am able to expand more at my own pace."
She put up her first restaurant, World Topps, and her investment was paid back in six months. With her savings, Happy opened a second branch. Today, she has 14 branches around the country.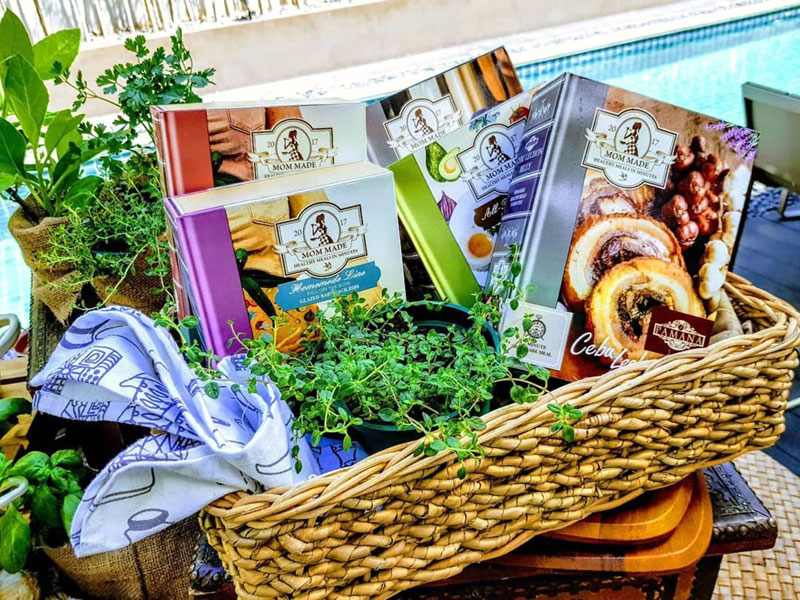 A basketful of Mom Made ready-to-cook frozen meals…
More importantly, Happy has maintained a food philosophy that revolves around delicious staples.
"These are the flavors that Filipinos look and crave for. It's all about cravings. Not necessarily the old flavors but new ones as well. Luckily, I know what these flavors are. I am familiar because I grew up around it. So, when I conceptualize something, it revolves around flavors I like. It would have to be good food that people would come back for."
And for 20 years, diners have been continuously coming back to her restaurants that serve a global menu, from comfort food (at World Topps); to classic family recipes like Seafood Cashew Kare-Kare and Sinigang sa Manggang Hilaw at Pamana; artisanal desserts like the Bibingka Cacao Souffle and Tsokolate Ah at Tsokolateria; Angus Beef Belly and Porchetta at Lechon; American-inspired Japanese fare at Bento Box; and grilled delicacies from her beachside Boracay joints Hawaiian Bar-B-Que and I Luv Backyard BBQ.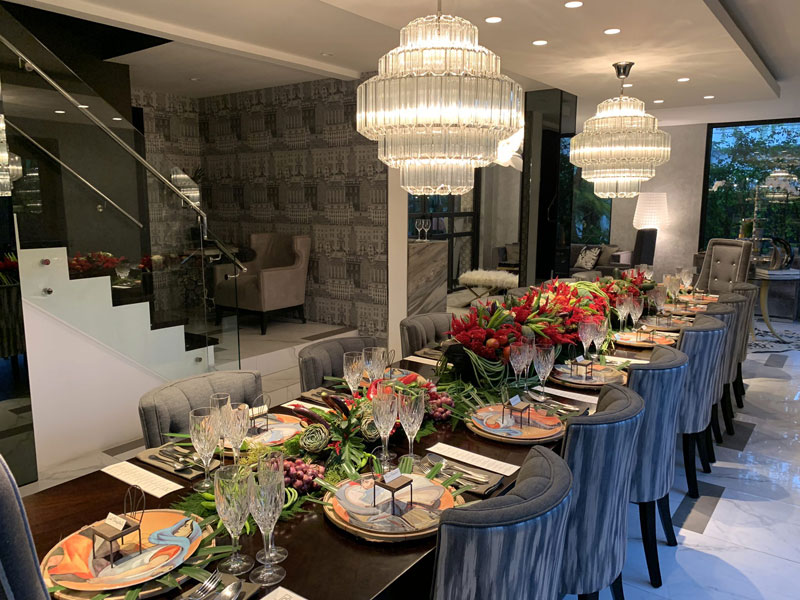 ...and three photos showing beautifully-set dining tables at Happy's Private Dining Rooms
Recently, Happy ventured into Private Dining, a natural progression borne from her love of home entertaining.
"I take cooking lessons abroad and in every country I visit, I buy the plate ware and serving ware that go with the food," she related. "I want the whole experience when I cook, not only the taste, but to bring the culture as well."
Celebrities (like her cousin Heart Evangelista) considers Happy as their go-to caterer for perfectly put-together celebrations (like Heart's Valentine's Day birthday dinner last month). With Private Dining by Happy Concept Group, customers are likewise treated to a star-worthy catering experience.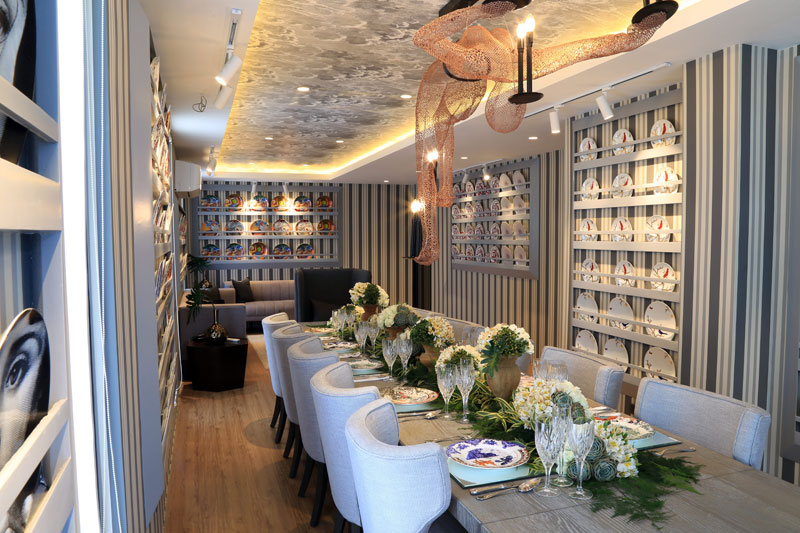 "We only work with what our clients want and put it together," she said.
This month, she's launching Private Dining Rooms in Makati, Greenhills (San Juan City), Roxas Blvd. (Pasay City) and Tagaytay, and another Branch of Tsokolateria on Mother Ignacia St., Quezon City, and I Luv Backyard BBQ in Vanilla Beach, El Nido in Palawan.
To mark her 20th anniversary, Happy has partnered with Pottery Barn and GLAD Philippines for Celebrating Milestones, an exclusive anniversary event in Rustan's Makati. With its array of premium foils, wraps and bags, GLAD minimizes mess so there's more time to spend with loved ones. Beautifully crafted home ware from Pottery Barn rounds up the dining experience.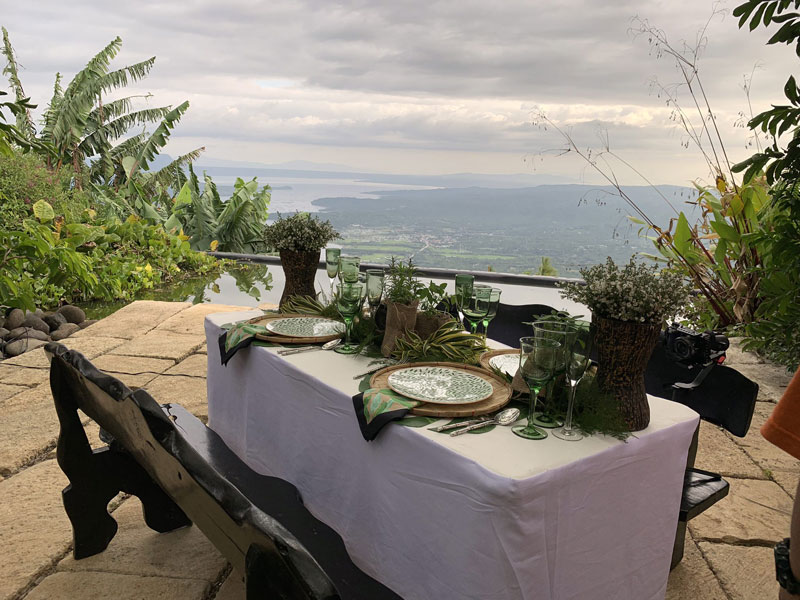 (Shopping starts tomorrow, March 22, from 5 p.m. to 7 p.m. at the Fifth Floor of Rustan's Makati. Get first dibs on the 2019 Spring/Summer Collections of Pottery Barn, Pottery Barn Kids and West Elm, and enjoy 10 percent off. Plus enjoy up to 20 percent off on the Dome Deco collection from Rustan's. As a way of giving back, portions of the proceeds will go to Happy's supported charity, Moved.org foundation, Inc.)
(E-mail reactions at [email protected].)