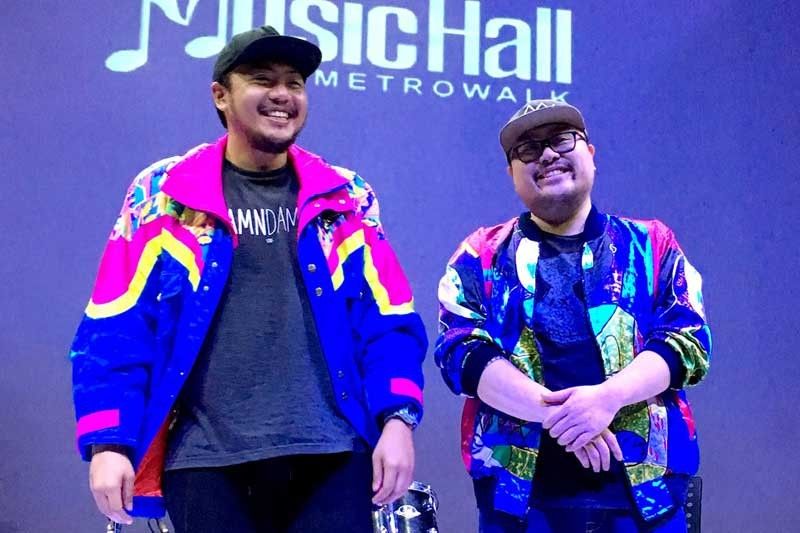 The four bands all under Viva Records are Brisom(above), BennyBunnyHead, Feel Day and This Band during the media presentation recently at the Music Hall in Metrowalk.
Local bands create buzz again
Bot Glorioso
(The Philippine Star) - January 2, 2019 - 12:00am
MANILA, Philippines — If you think there is no more chance for local bands to regain their glory from solo artists waxing sentimental tunes or hugot songs, then think again. Or better yet, give a listen to what has been playing on the radio and dominating the music stream apps these days and you will know that music fans are beginning to sit up and take notice once again of songs of local bands that speak of love, life and laughter.
Take the case of Kahit Ayaw Mo Na by This Band that was recently reported to have entered the Global Viral Charts of Spotify after streaming its way through the Philippine Viral 50 charts. Composed by band rhythm guitarist Euwi Loria, the music and lyrics of Kahit Ayaw Mo Na that complemented the vocal tone and style of lead vocalist Andrea "Andi" Manzano can make listeners experience LSS (Last Song Syndrome). No wonder, the song quickly climbed to the top of the music charts.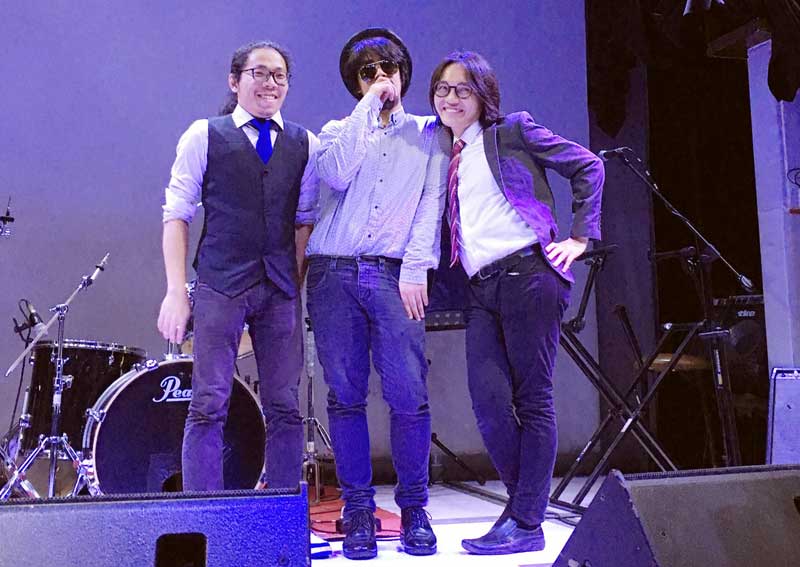 BennyBunnyHead
Viva Records must have foreseen the big comeback of local bands in the music scene and that they will create a buzz again the way Eraserheads, Bamboo, True Faith, Parokya Ni Edgar and other flagship bands prior to this millennial era did. Thus, last Dec. 10 at the Music Hall in Metrowalk, Viva presented to select members of the entertainment press its four newly-signed bands namely, This Band, Brisom, Feel Day and BennyBunnyHead. They displayed passion and different styles while performing their hit singles.
First to ascend the stage was the electronic alt-pop band Brisom that offered a sound popular in the '80s called the New Wave. Leader Brian Sombero revealed that the new wave style and pop-rock melodies have a strong influence on their sound.
"I listened to the best groups of the '80s (such as) New Order, The Cure, The Police and all those bands. I was opened up to these great artists because of my mom and that's what was playing in the background while I was growing up," said Brian who also shared that his group worked with Rhian Ramos and Lovi Poe in their past gigs.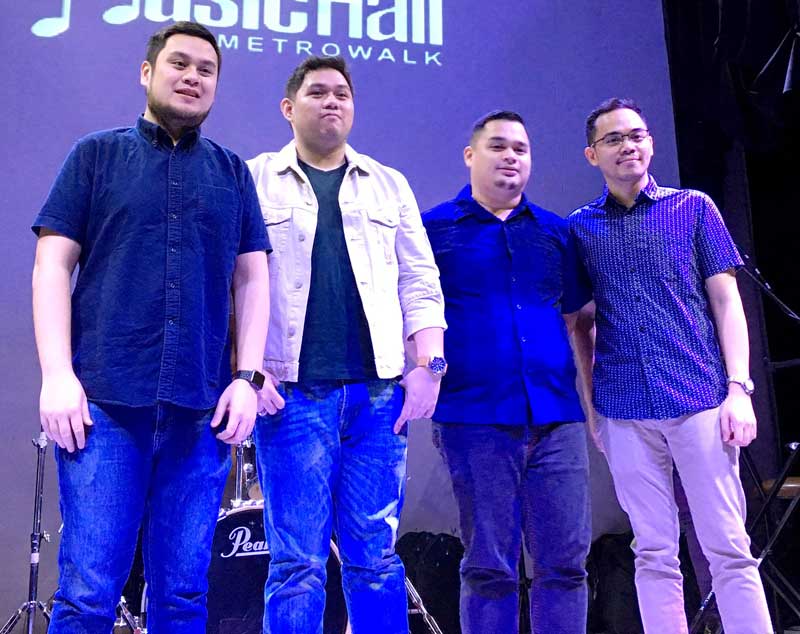 Feel Day
Brisom, with drummer Jeffrey Castro, bassist Jason Rondero and keyboardist Timothy Abbott, is a tight pop-rock and electronic unit that has already proven its worth in the indie band scene when it released Limerence two years ago.
These days, Brisom is making its presence felt with a new single titled Halik released under Viva Records.
Next on stage was the electrifying three-piece band BennyBunnyHead composed of Benny Giron on vocals and ukulele; Ess Bobadilla, bass; and Jhenico dela Cruz, drums. It pioneered its own music branding called Kuneho Rock. The band independently released an EP album titled Nagmamahal, BennyBunnyHead in 2015. The songs in the album are being played on FM radio stations and the music videos are aired on MTVph and MYX Philippines. On stage, Benny's high-energy performance couldn't be ignored as he jumped, rolled and wiggled on stage while singing. He said his out-of-the-box live performance was intentional to gain attention, and he did.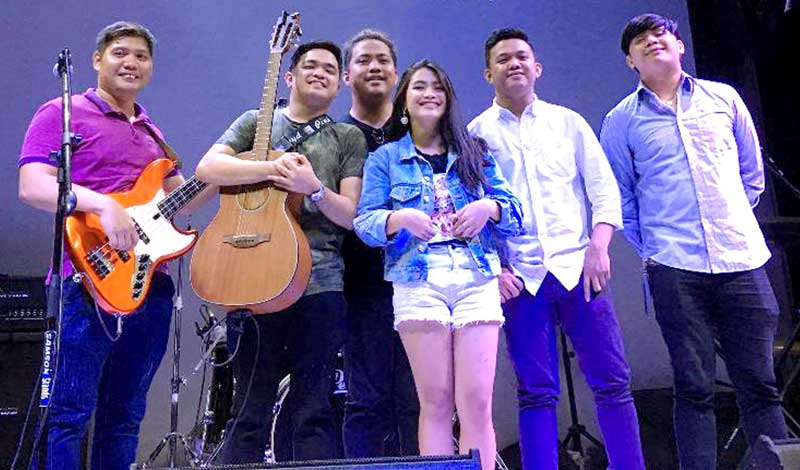 This Band
Feel Day, on the other hand, is more somber. Members Jek Buenafe, Jin Solomon, Kim Casim and Ram Gloria play all-original music that is often described as chill. Lyric-wise, the songs mainly appeal to millennials who love lots of hugot lines. Being millennials themselves, Feel Day follows the principle that songs should be fun to play even with just a guitar.
For its debut under Viva, the group rendered Salamin. It introduces them as a modern-day band with the talent and ear for good music. In fact, Feel Day, together with Hans Dimayuga, recently bagged the Philpop 2018 second runner-up award for Ako Ako written by frontman Jek.
The last act was This Band. As mentioned earlier, it is popular among millennials with its piece Kahit Ayaw Mo Na. It is also the theme song of a film of the same title. After rendering the song, Andi said the band went through various male vocalists prior to her entry. Her vocal tone is very much similar to that of KZ Tandingan that if you listen to her singing the group's ditty with your eyes closed, you could mistake her for KZ. But the similarity ends there as Andi believes that every person possesses a special talent.
Apart from Andi and Euwi, This Band also has Melvin Carson on keyboards; Michael Galvan, bass; John Macaranas, drums; and Raymart Gubat, lead guitars.